With headlines like that, I'll never attain my long term dream of going mainstream.
Lots of chartFAGS out there — people beholden to the view of charlatans and hucksters. The religion of technical analysis is heresy and in the after-life will be strung out and cast into the pits of hell.
It's important that you arm yourselves with data, before barreling headlong with your fat stomachs into the market. I wanted you to examine the picture below, courtesy of Exodus, and try to imagine yourself basing your decisions on technical analysis as the primary driver of returns.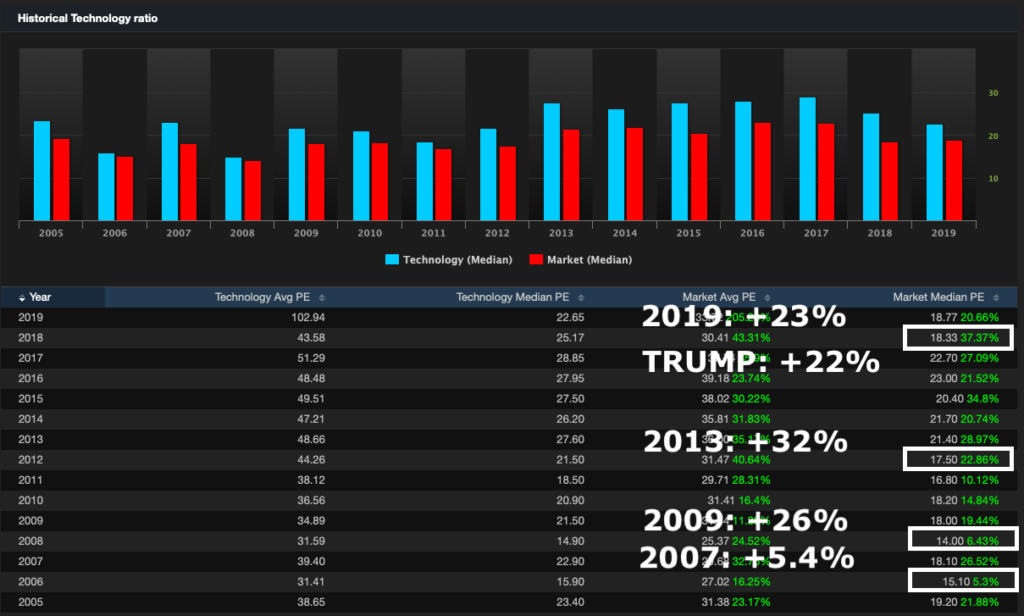 In every instance of valuation contraction, which is caused by rising earnings outpacing market returns, the following years went fucking gangbusters for stocks. The two anomalies was 2007, which bore witness to the nascency of the financial crisis — capping off the year with a -5% rout. The other was the ascendency of Emperor Trump, who slashed taxes and did a lot of damage to the Fed — who was directing interest rate policy in the wrong direction — causing the economy to fuck itself. He corrected those bastards and we've enjoyed the benefits ever since. If you recall, late 2018 was the peak for US rates and it caused stocks to get clobbered. Valuations contracted greatly, which led to a monstrous +23% 2019 fever.
In closing, if you only bought stocks after seeing valuation contraction — your average return since 2007 would be +22%.
QED
If you enjoy the content at iBankCoin, please follow us on Twitter