The House of Said recently cancelled the London leg of the Saudi Aramco IPO roadshow. If they come public, without question, it will gobble up all available investable dollars and cast away all of the ancillary names to hell. We've seen this occur in the tech space over and over again — from FB to SNAP and many others. It should be noted, this is the ebb portion of the oil sector, based upon seasonal trends. In other words, historically speaking, this is a terrible time to buy oil stocks.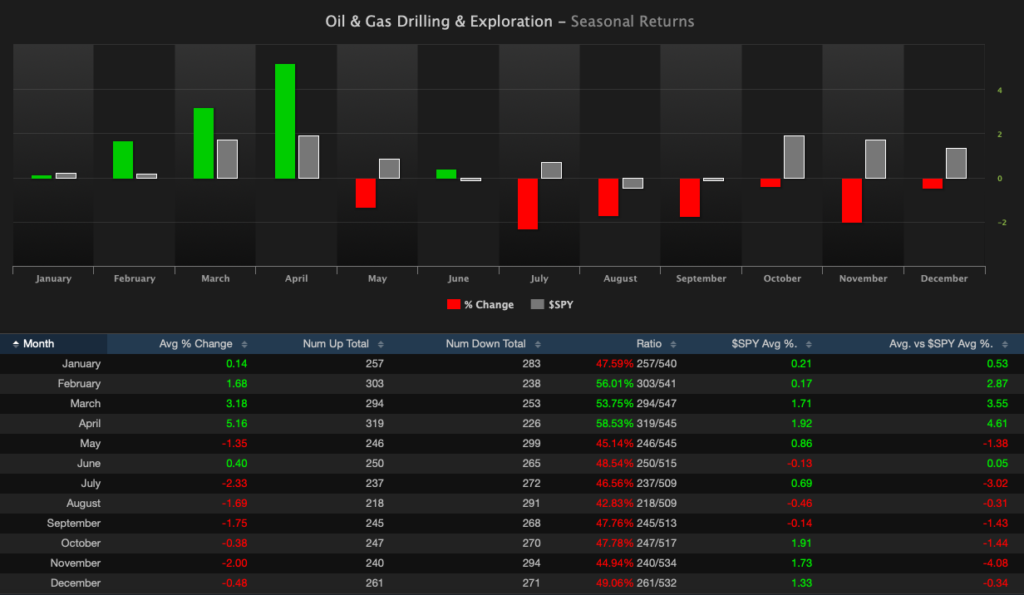 Does this mean your oil stocks will trade lower?
Yes, that is precisely what it means, if using historical norms. If you make money in oil stocks over the next month, consider yourself to be fortunate. The sector is now under fire, off by 13% the past two weeks, all the while stocks are hitting record highs. The rationale is scattered brained, so why bother?
The emphasis is on SAAS and biotech today, perhaps something else tomorrow.
But one thing is clear to me, stocks are strong at the same time bond yields are weakening — a relationship oddity. My shotgun to the head guess is for lower stock prices in the interim, followed by a spike in bonds and rally in gold, REITs and Utes.
If you enjoy the content at iBankCoin, please follow us on Twitter