I had bought and sold KRTX for a quick loss yesterday. I had been up 13% before I acquiesced and threw in the towel. After the market closed, they, of course, announced a secondary. The stock got its head cracked in half this morning, down greater than $10 — before reversing course and absolutely rampaging higher.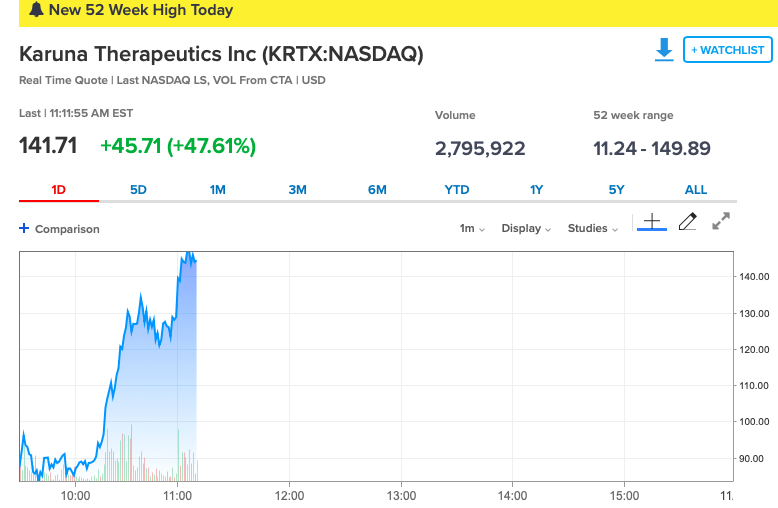 I've seen these banana runs before. I was also long DRNA yesterday and held it — presently higher by more than 10%. There are a slew, mind you, of biotechs up double digits today. Here is one of my Exodus screens that isolates heavy volume movers in the space.

All that aside, and I might still trade it, I am raising cash. I sold most of my trading positions and have cash of ~65% now — still long some odds and ends — especially miners. But the gist of this move is to renew the trading account, for it got bogged down in too many stocks and too many of them were stale. I'm not running a best ideas portfolio, so if the stocks aren't relevant today — they shouldn't be in the account.
If you enjoy the content at iBankCoin, please follow us on Twitter