I'm not a doom and gloomer. Quite the opposite really. I'm like the morning sun — an afternoon cup of tea — the benign Capstone atop of your pyramid, gleefully looking over you and wishing you well. Now if I didn't show you these things, well then, that would be unkind. You should know what you're involved in before hand; this way, when the mood differs and the numbers crunch, there can be zero claims of ignorance.
Courtesy of ZH.
World wide debt is now $255t.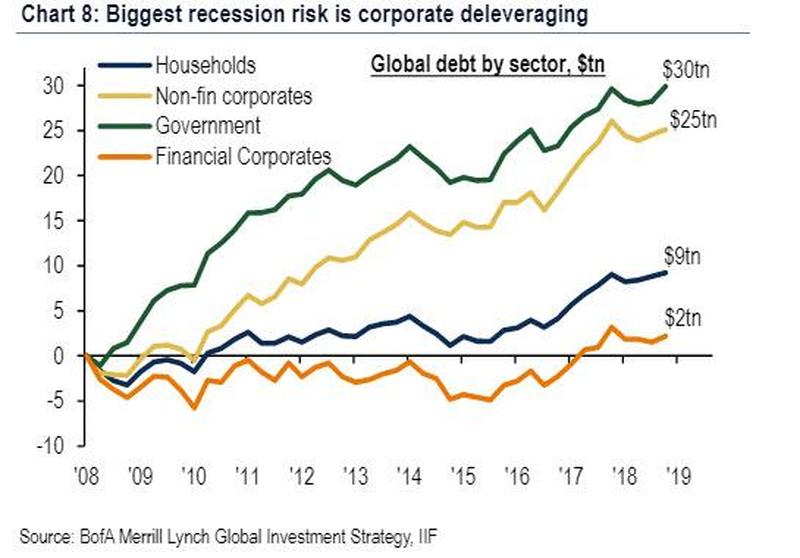 Debt change from 1999 to present.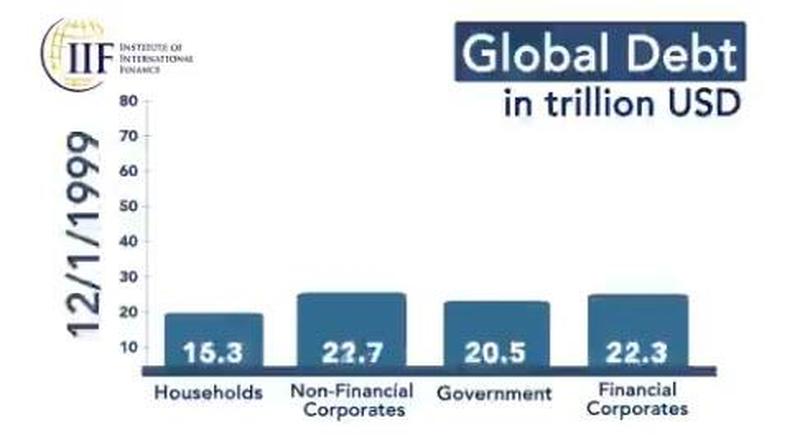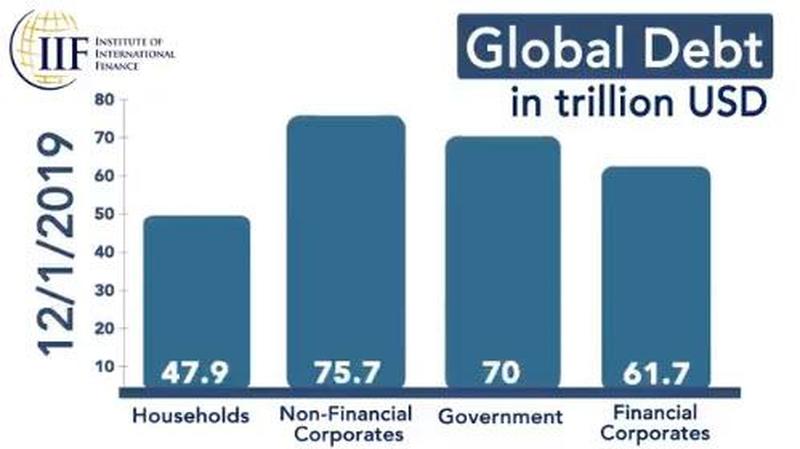 Since Lehman, government debt has increased by $30t. How much GDP do you believe that represented? Moreover, how much of earnings is predicated upon the assemblage of said liabilities?
Emerging market debt is now $71t, up from $66t last year.
Here's how the overall debt breaks down.
Household debt: $47.9 trillion
Non-financial corporate: $75.7 trillion
Government: $70 trillion
Financial corporate: $61.7 trillion
It's important to note, we have a great economy, the best really. Lots of wonderful companies producing great things, lots of growth. Perhaps the best economy ever.
If you enjoy the content at iBankCoin, please follow us on Twitter