Very simple narrative being played out here, so let me translate.
This is what the Fed said.
"We just touched 2% core inflation to pick one measure. Just touched it for a few months and then we've fallen back," Powell said from Washington. "So I think we would need to see a really significant move up in inflation that's persistent before we would consider raising rates to address inflation concerns."
I do not know why rates were edging higher the past two weeks, but they're knifing lower now. The 10yr is off by 5bps to 1.78%. Aside from liking stocks here, I also like gold, not for defensive purposes — but offense.
Rates have correlated nicely with gold the past year and we have a shot at breaking or meandering inside the Fag-Box to the upside.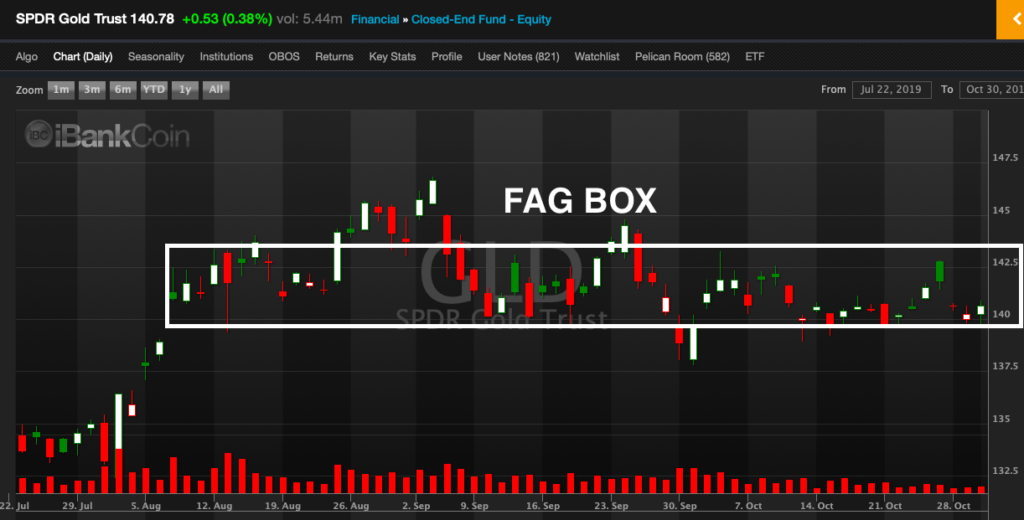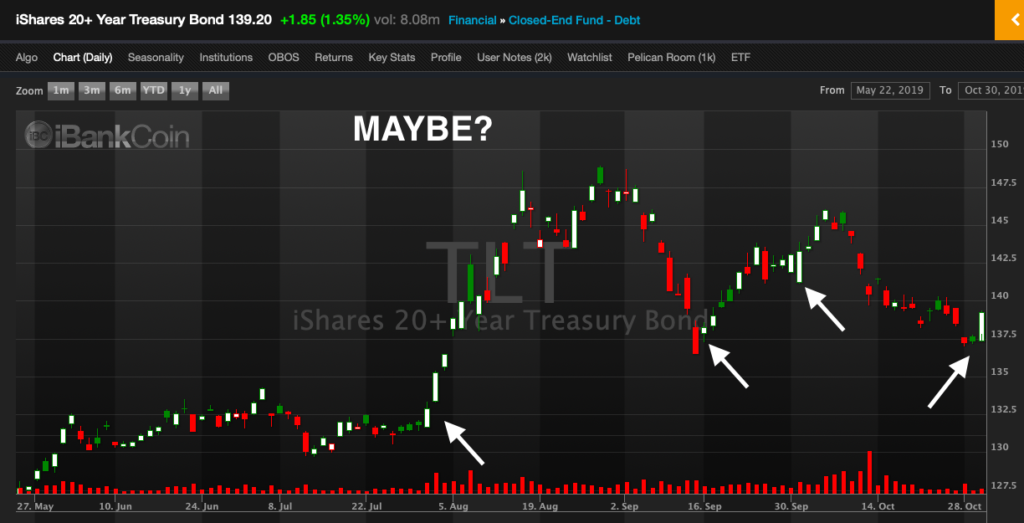 Aside from my guns drawn approach to stocks, I am also long TMF, double upside treasuries — because I believe. I believe in a world where rates are all negative and I can buy property with a negative yielding loan.
Markets have responded kindly to the Fed, no rape. The price of gold is hugging $1,500, at the same time bonds are spiking. I like it. I like it. I fucking like it.
Good shit. Talk tomorrow, fuckers.
If you enjoy the content at iBankCoin, please follow us on Twitter