What sort of fucking planet do we live on anyway? What will full service brokers do now? Fucking Schwab announced they are reducing trade commissions to ZERO, effective now — sending shares of other online brokers into the shitter.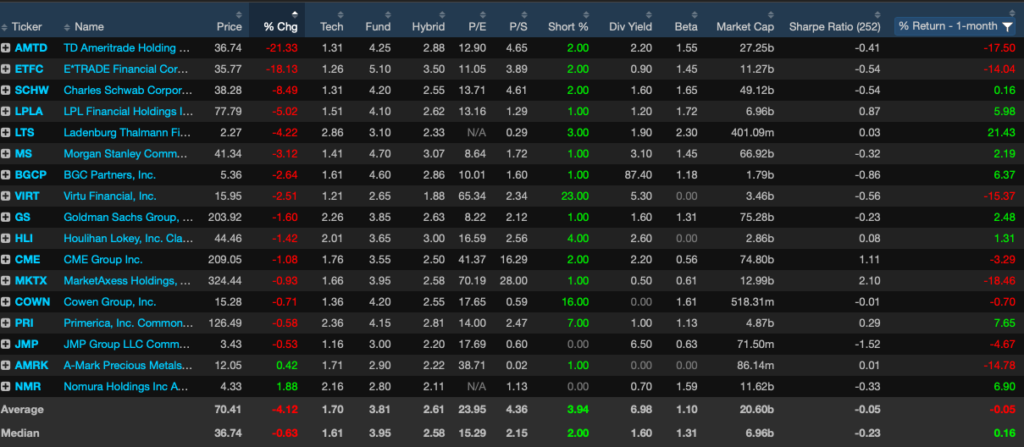 "This is our price. Not a promotion. No catches. Period," added CEO Walt Bettinger.
The firm made about $400m in fees from their EXPENSIVE $4.95 commissions last year and now they're fucked. This is all happening because millennial favorite Robinhood came out a few years ago with a zero commish platform. Granted, they fuck people over in other ways, namely privacy related, but the kids love it.
This of course is all about luring millennial and zoomer faggots back into the fold — a grab for assets. They know, the brokers, that young folks couldn't give a shit about their platform. Bear in mind, these are people who like Minecraft and other retro-retarded software games and apps. They're accustomed to low tech garbage, which is why they love Robinhood.
Bottom line: full service brokers are rampaging throughout their offices today, 100% dinosaur'd, in the streets and fucked. Investment advisors are still able to hoodwink people into believing their fees are worthwhile. They will go by the wayside too, once AI gets good enough to replace them. Then the brokers will truly drown in misery, for they're now heavily dependent upon advisors and their assets.
If you enjoy the content at iBankCoin, please follow us on Twitter