Look at me.
I am an expert in crypto-currencies. You will never find someone more versed than me in crypto. After thorough and intense analysis, I've come to the conclusion that BTC has bottomed from its recent sell off and is now poised, poised mind you, to get back to 20,000.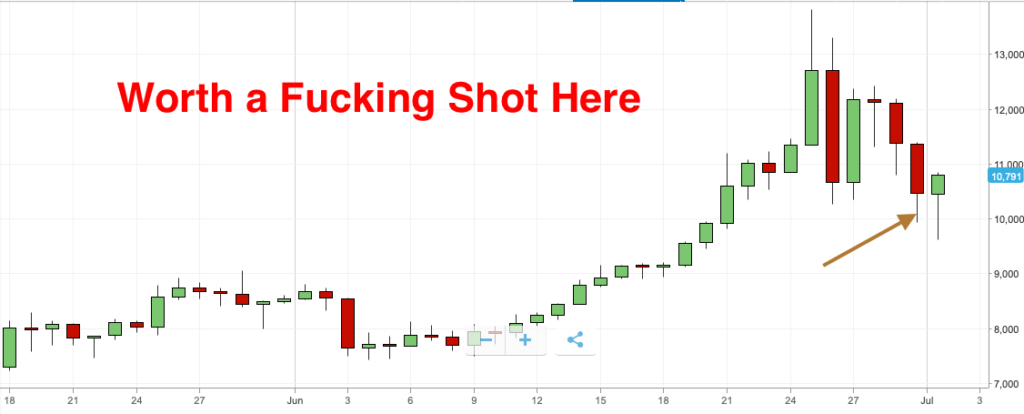 If this shit doesn't happen, mark my words, I will saw off both my fucking arms on live television. To play this, I bought a popular crypto related stock. Do the math and solve the fucking puzzle.
I just kicked out SLCA, a stock that I thought would make me coin yesterday, for a 5% loss. I'm fucking done with oil until fall. And I bought another gold miner today — because that shit is about to fly off the handle.
Trust me, I am a foremost expert in the metals markets and know more about gold in my little finger than your entire brain.
With love,
Go fuck yourselves.
If you enjoy the content at iBankCoin, please follow us on Twitter