What more can I say, other than get your fucking rally hats out.
Here is the full rundown this very busy Wednesday evening.
The Islamic Republic News Agency said Thursday the drone was hit when it entered Iranian airspace near the Kouhmobarak district in southern Iran's Hormozgan province.

The U.S. military declined to immediately comment.
Nasdaq futures are +65.
WTI +1.3%, and the 10 yr treasury yield is plunging, now under 2%.
And here's the main story. The dollar is getting the business vs the euro, down by 0.4% and today's retarded Fed meeting is finally resonating with people — getting them to believe inflation might be a very real concern.
GOLD HAS BROKEN A 7 YEAR CONSOLIDATION AND IS NOW +2.6% AT $1,383. Wow.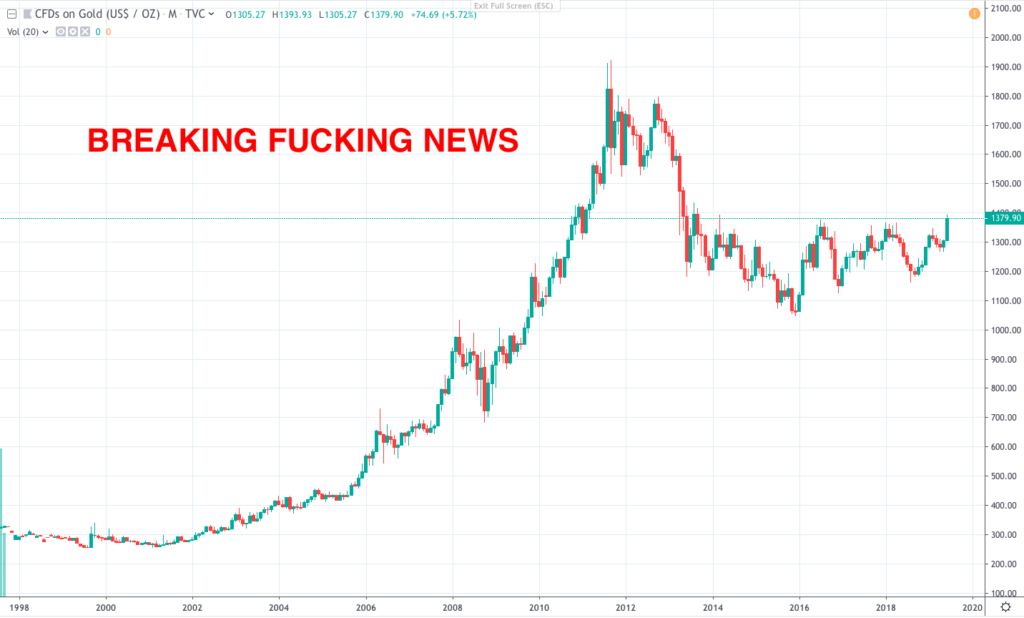 Yes, I'm presently long AU and NGD. "The Fly" wins again.
If you enjoy the content at iBankCoin, please follow us on Twitter