Shares of JMIA are sliding hard now after Citron issued a report this afternoon, declaring the equity in Jamia to be worth zero. They've talked a lot of shit in the past, but they don't often declare stocks to be worthless. This is definitely worth a hard look.
In 18 years of publishing, Citron has never seen such an obvious fraud as Jumia. As the media in the US is naively anointing Jumia the "Amazon of Africa", the media in its home country of Nigeria has a plethora of articles discussing the widespread fraud in this Nigerian company. Not even that elusive Nigerian prince can cover this one up.

Jumia is the worst abuse of the IPO system since the Chinese RTO fraud boom almost a decade ago. Worse than being "the most expensive" US listed ecommerce company, Jumia reported financials show us a stagnant business that has burned through $1 billion and has moved the suckers game to the US Markets.

In this report, Citron will expose the SMOKING GUN and show why the equity is WORTHLESS. We believe investors cannot rely on reported numbers and a restatement of financials is on the horizon. The SEC must protect US Investors.
Jumia hits the trifecta:

This is a fraud and deserves immediate SEC attention
This is the most expensive US listed ecommerce company with an unviable business
If you're reading this report, Amazon knows more about ecommerce than you and Naspers knows more about Africa than you. Both companies have either divested or avoided investing regardless of valuation in the Nigerian ecommerce market, which is the growth story behind Jumia
If this is a fraud, then lead underwriters at Morgan Stanley and Citi will be busy in the next few months fending off lawsuits and their investors will need to hold some people accountable for being so naive. The question is, who do you believe, Citron or the investors below.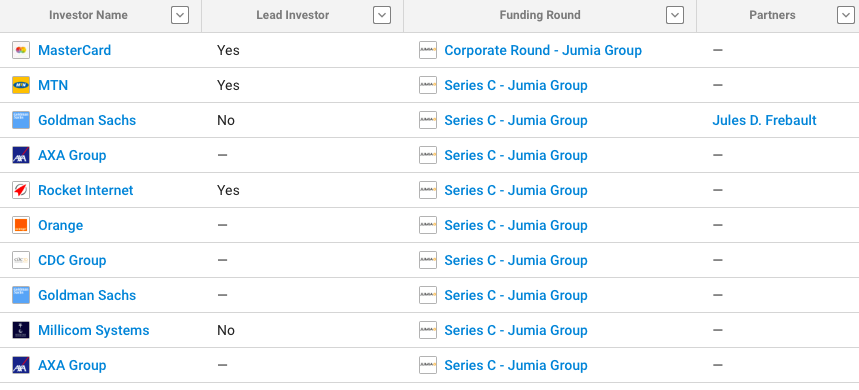 If you enjoy the content at iBankCoin, please follow us on Twitter