My wish list is rather condensed. I'd like to continue to see stocks horrify investors to the downside, triggering 'retest the bottom' calls that will serve me well, as I am partly positioned short via DRIP and LABD. I did close out my TVIX, TZA and SOXS trades, so I'll need to get back into those, post haste.
Gold should continue higher, especially with wage growth at 3.4%. People are citing lack of inflation, coupled with very high wage growth as some sort of fucking nirvana where the economy could, in fact, have this relationship indefinitely. Pray tell me, how goes one avoid inflation whilst people are flush with cash?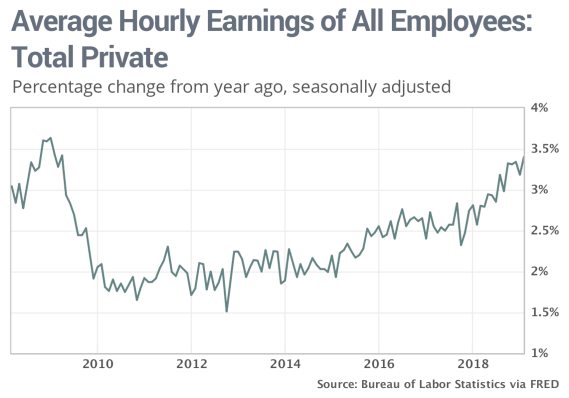 These are decade high numbers and no one seems to give a shit about it. How long will the Fed sit by, idly, waiting for inflation to crush rich people? No long, believe me.
At the open of trade tomorrow, I'll be looking for small cap biotech and/or Chinese stocks. Adding to shorts will come later.
CIAO.
If you enjoy the content at iBankCoin, please follow us on Twitter