This is a fever that is not supported by fundamentals. Let's be clear about that. The sector, as compiled in Exodus, is up 50% over the past month. To that end, I am pushing the envelope and generally do not fear pull backs. I am rigid in that regard and do not take advice from anyone. I've found that my own voice is the most clear and trustworthy voice in the world, to me. All other people around me are, generally speaking, untrustworthy and have proven as such over a rich and long history of being wrong.
You too might find advice being liberally doled out to you by people who dislike you or from those who love to talk and not do. Le Fly, by all measures, is a serial outperformer. Because of this genetic trait, I find stocks that carry my spirit animal.
Presently, I am long JVA, WTER, SONO, TLRY, ZYNE, YEXT, ESTC, DTEA, SPOT, SQ — just to name a few. I am all in, and have been so since last week.
Earlier today I swapped my INCY for CBLK. And now I just bought YGYI — another small cap cannabis play. In light of the pin action in today's pot stocks, I like my chances for a fucking gorilla roll higher.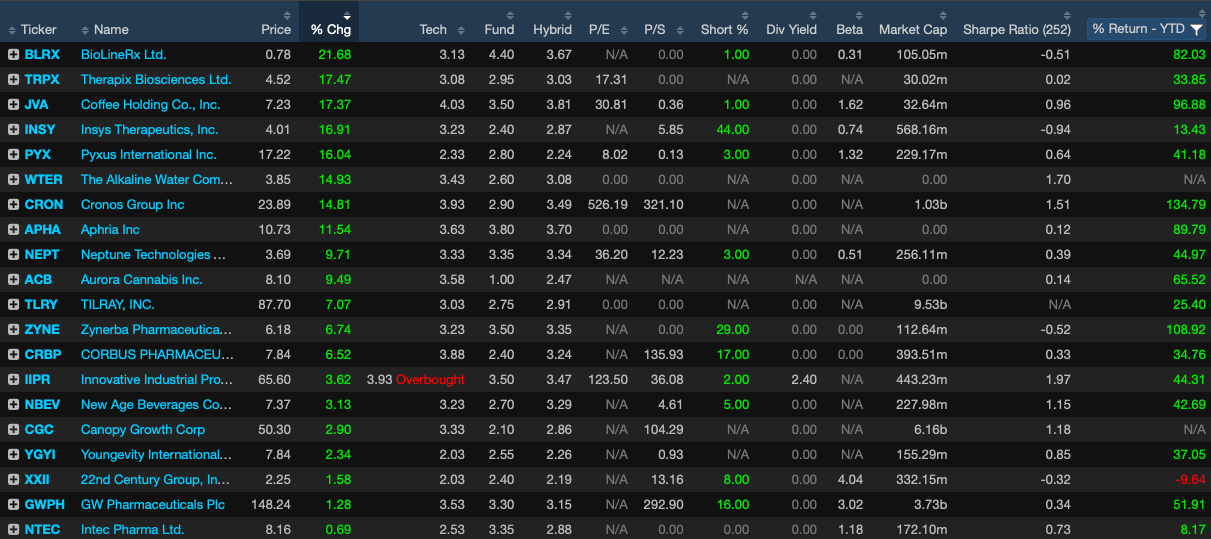 If you enjoy the content at iBankCoin, please follow us on Twitter