Bored. Site was down for an hour and I wished it never came back up. Nowadays I spend my time babysitting novices and hope to God they don't blow themselves to smithereens. Le Fly is an extremely emphatic person, in spite of his hardened and robust exterior. I worry about some of you — always attempting to get rich quickly, without going through the rigors of time, and with it, experience.
We have upside left in the QQQs. I'm still looking for $175.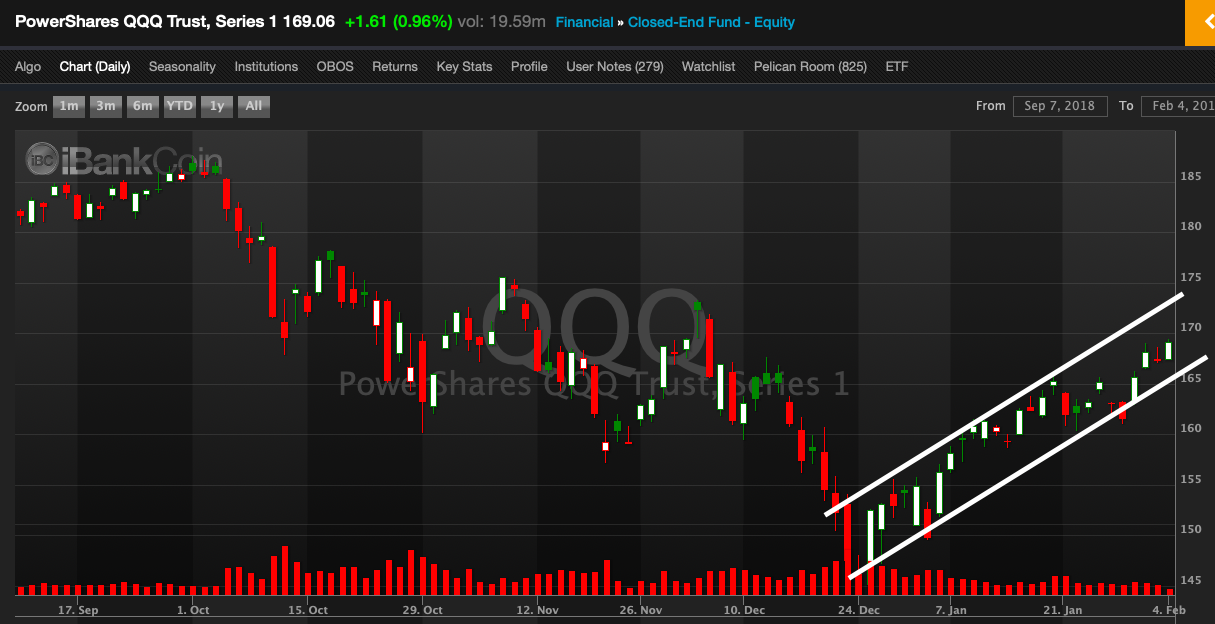 I have magnanimous gains now, sitting atop of a small fortune. Just last week, members of Exodus, my private and premium service, poked fun and laughed at my recent trading mishaps; now they're all shining my shoes. Everywhere I go there are enemies. Even at home, there are elements within House Fly attempting to subvert me at every turn. It should be noted, and also taken as advice for young and eager family men, to never take, nor accept, tumultuous conversation as something you should even remotely consider. Best to simply chalk it up to a genetic malady and go about your day. Every so often, you might get tangled in their web of anger; but you'd be wise to quickly extricate yourselves from it with a buoyant exit and to stay fixed on work.
When life becomes glum and also grim, you're best served to be industrious and set aside the distractions for a later date.
Some of my pot stocks have given back their gains, but I'm in no rush to sell anything now. I've made it a point to see this thru and I shall stick to my word, as my bond, in order to realize a greater glory in the future. "The Fly's" dominion shall stretch wide and thick, smothering all other stock jockeys with vicious slaps to the face.
GOOD DAY.
If you enjoy the content at iBankCoin, please follow us on Twitter