We all want to relive the dastardly days of doom, mostly due to unhappiness, but partly for a desire to buy really cheap stocks. Too bad life doesn't work out that way, fucked face. Only with the benefit of hindsight do we learn of great bargains and opportunities.
Is there a credit crisis brewing like in 2007-2008?
Definitively, no.
I haven't seen any notable banks going bust, or industries, aside from retail, in utter disrepair.
Have we imposed some wounds upon ourselves, similar to 2011 when Germany refused to bail out Greece?
Yes!
With Trump's trade wars, government shut down, and lack of coherent policy to stimulate the economy for 2019, it appears this is the real reason for lower stocks. I can prove it if you want me to. Trump escalated the trade war in September of 2018, and the market topped out on October 1st, 2018.
If we are traveling along the 2011 timeline, what should be expect next?
Well, for one, the 2011 narrative led to stocks dropping by 17% from May, 2011 to September, 2011. I recall being in Turks and Caicos getting my brains blown out, having to quickly move to cash and buy puts on the market, which saved me. We rallied sharply in October by 11%, similar to how we're moving now, and then consolidated for the next two months before blasting off for good. More to that point, after the 11% melt-up, we dropped by 3% in the next subsequent months. It was apathetic and demoralizing.
Here's the chop-boxes of 2011.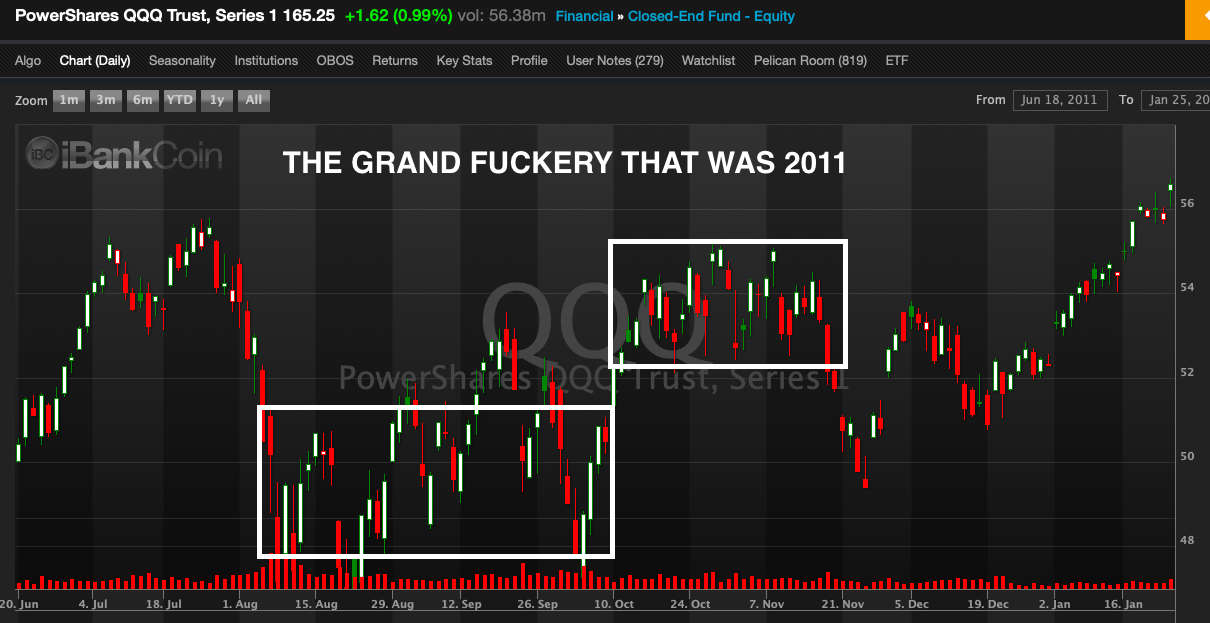 It's not likely that we V-shape up from here and recapture record highs. As a matter of fact, in all of the bear markets dating back to WWII, the average time to recovery is 39 months.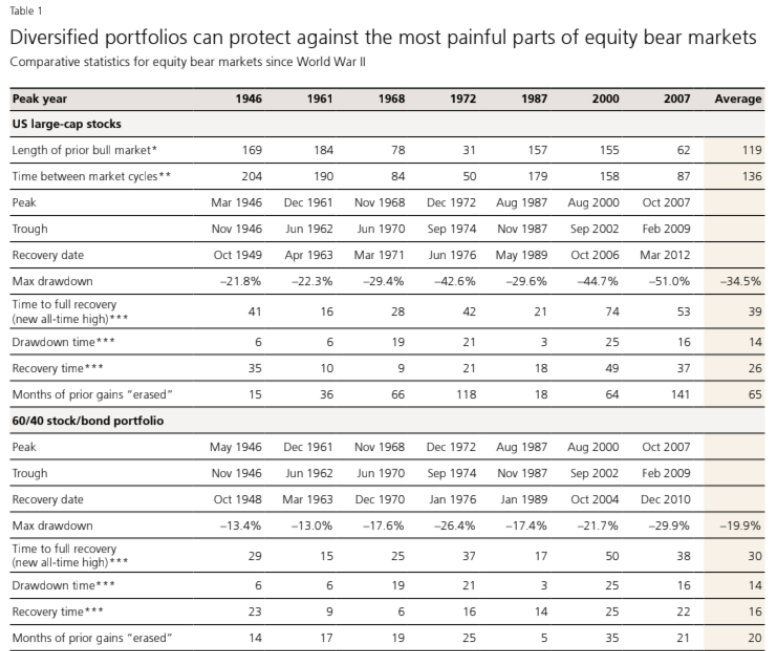 If forced to guess a likely narrative, I'd say up another 2-3% from here, running into a wall of sellers — then consolidate for the next 3 months in a frustrating and dizzying whir of fuckery — coming to resolution by Q2 amidst earnings announcements. I think it's fair to say we don't know what the extent of the weakness is now, especially with AAPL. If AAPL pre-announces in March, markets are going to steam lower and not come up for air until summer.
If you enjoy the content at iBankCoin, please follow us on Twitter