Bring back Royal Rule. Clearly, the politicians in the UK have no idea what they're doing. Why not just tell the fish n chips in the UK to 'bugger off' and to suck 'bollocks'. There will be no BREXIT.
I view this as a neutral for stocks, because literally nothing is being done. Does that make sense? Should Corbyn get in, however, that would be a negative, since he hates the EU even more than May.
Why am I not covering all shorts and going 100% long?
Recently, these large white candles, following an extended move higher had led to a blow off top. This will literally be resolved this week.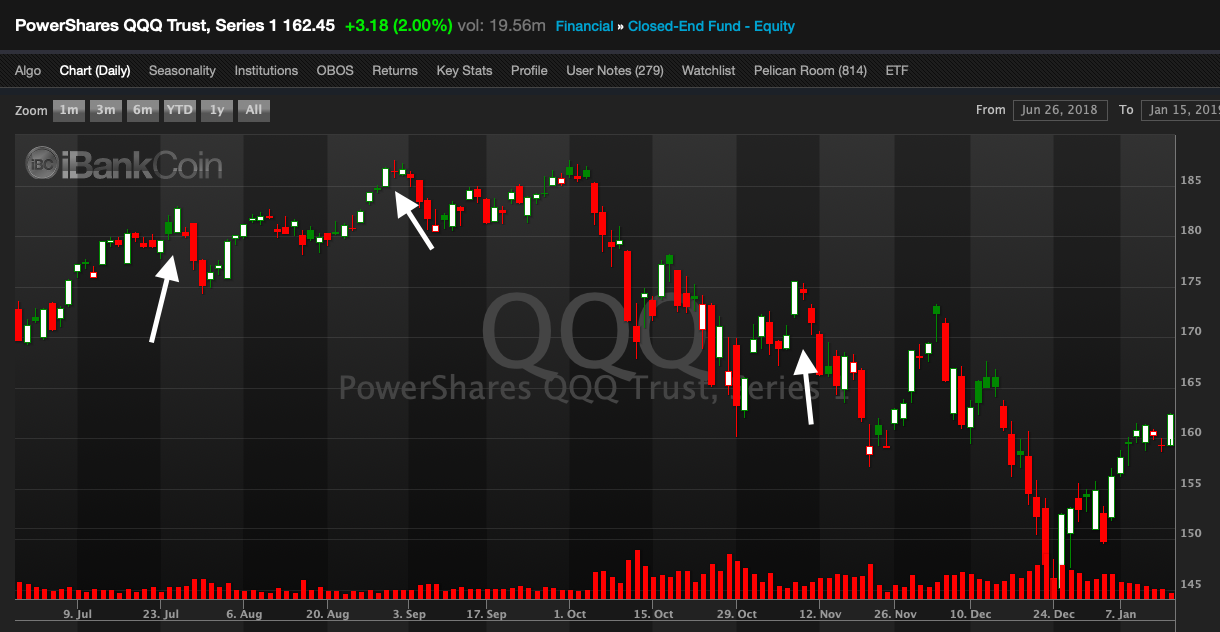 Gold is interesting here too. Buy all dips has worked for months.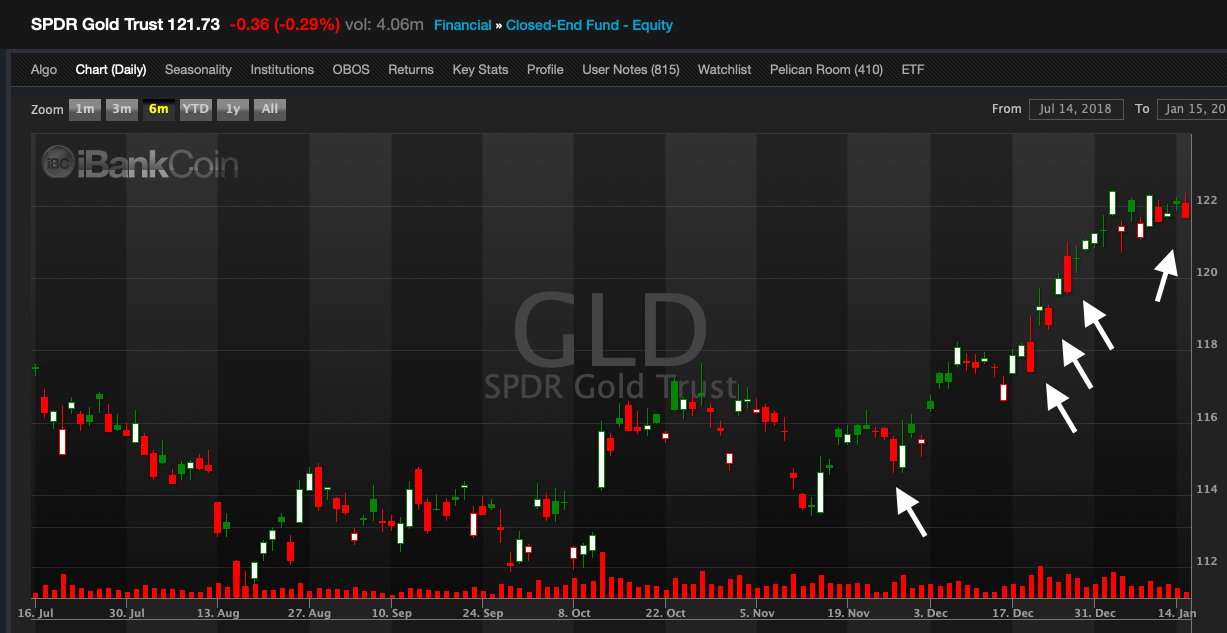 As such, I bought some NUGT here.
If you enjoy the content at iBankCoin, please follow us on Twitter