Your cost basis means nothing. Your YTD losses are irrelevant. If you're having problems trading the market, go to cash. I've been investing since I was 10, and even I am having problems gauging the price action. Reason being: I've been programmed into believing the news to be irrelevant when it comes to stocks. For a decade, the Fed and the helping hand of the government have made sure stocks steadily increased in value. Now, all of a sudden, we're in a spot where the Fed is tightening, while also REDUCING THE BALANCE SHEET by $80b per mo, and also dealing with the specter of a trade war and a slowing economy.
If you take that into consideration, and then look at the $3 trillion in BBB rated debt and $10 trillion in overall corporate debt, one starts to believe 2008 can happen again. But I know thinking that is my own mortality speaking to me, so I don't believe it all the way. In other words, it might all be true and it might lead to a massive downturn — but it doesn't have to happen now. Why not 2 months from now, or even 2 years, maybe 20. Nothing is etched in stone, which is why trading small or not trading at all is important during times of confusion.
The small caps are a key tell here. It looks like it topped out in this little range and might be heading back to fresh lows, in spite of what futures are saying this morning.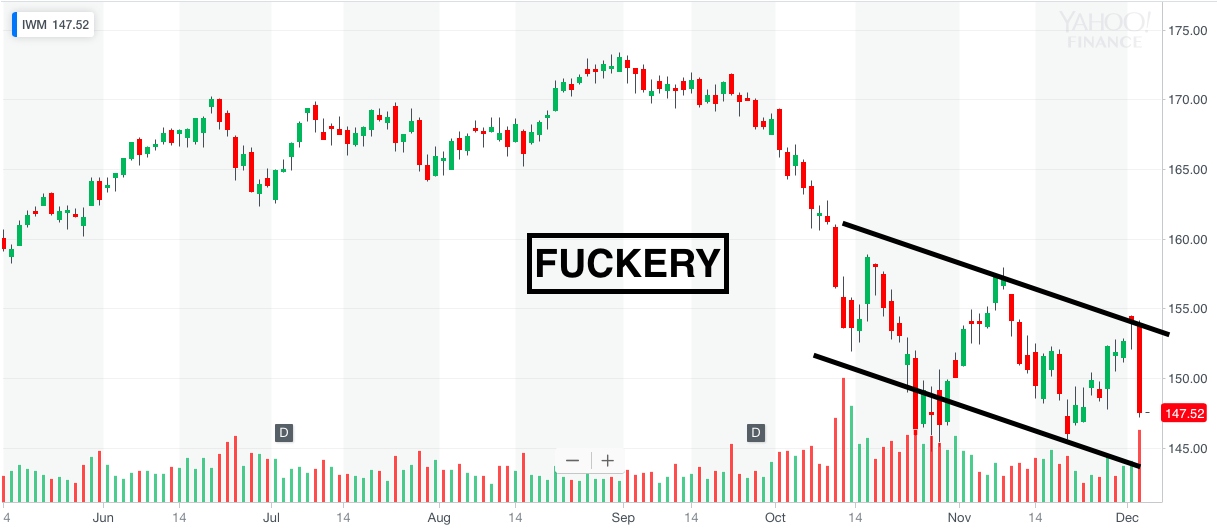 FYI: The Capstone Programme will be launching by this weekend.
If you enjoy the content at iBankCoin, please follow us on Twitter