The 10yr is plunging in yield today to 2.96%, and got as low as 2.937%. For the first time since 2007, the 3 and 5 yr yields inverted; but the important yield spread to watch are the 2s and 10s.
One section of the U.S. Treasuries yield curve just inverted for the first time in more than a decade. This could be the first signal that the market is putting the Fed on notice that the end of its tightening cycle is approaching https://t.co/ABSSWJXqYz pic.twitter.com/Qi44iDFV6K

— Bloomberg (@business) December 3, 2018
Presently, the spread on the 2s and 10s are just 14bps.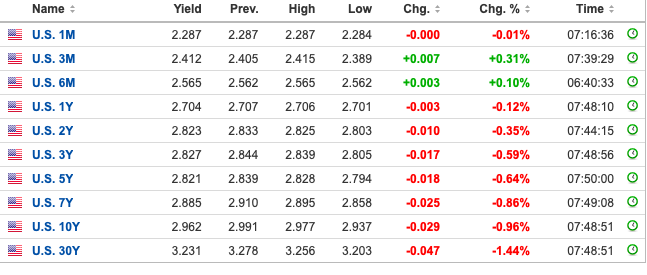 Do you think this too is FAKE NEWS and should be ignored, instead casting aspersions on bears as idiots without any semblance of joy? DO SO AT YOUR OWN PERIL.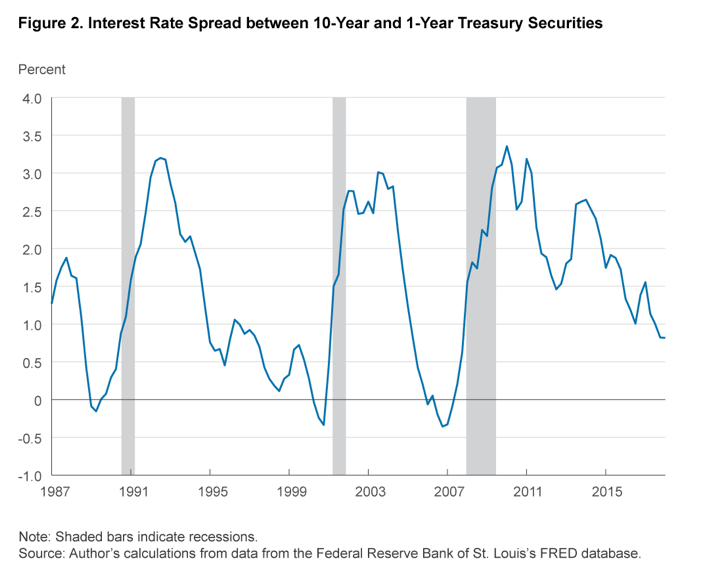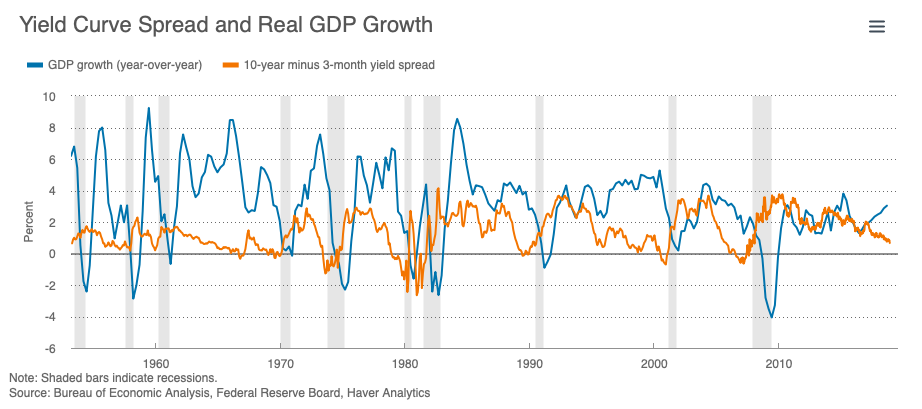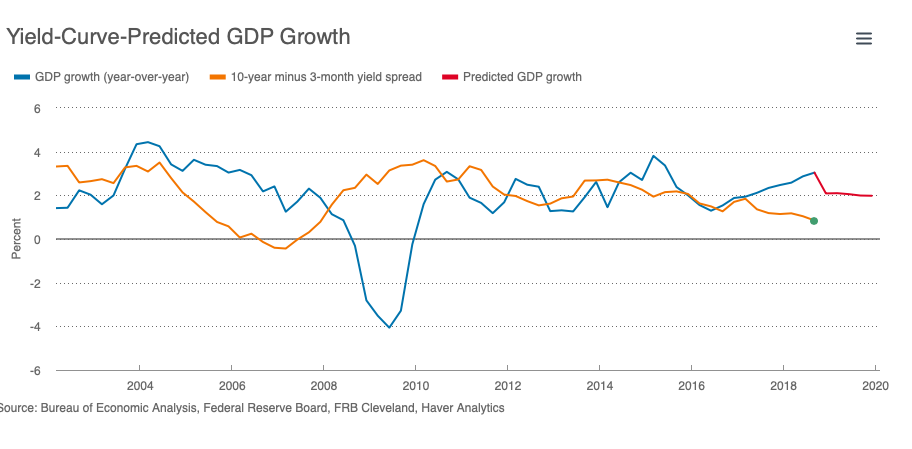 Yield curve inversions are incredibly predictive of economic activity.
And now this headline about Apple.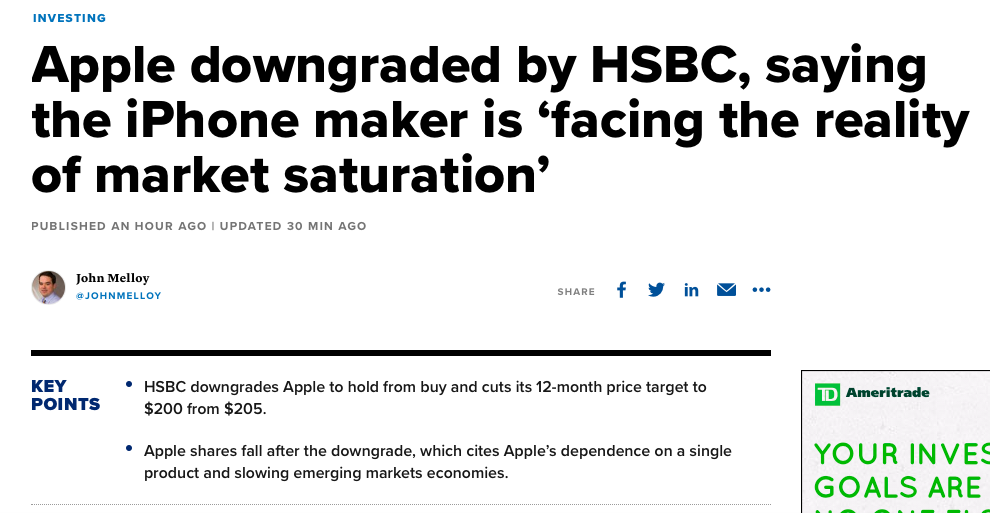 I'm trying very hard not to go down the rabbit hole of bearishness. I understand its persuasiveness within me and know it has served me poorly in the past. However, it also saved me from losing money in 2008. As a point in fact, I made 100% in 2008, during a time when the world burned. So what are we to do during this period of transition?
If you were my good friends or family, I'd strongly advise doing very little. Hold lots of cash and if you have to be invested, try to find a hedge — perhaps position in defensive names until we have clarity. One thing is for certain, if yield curves invert and we really do barrel into recession, you'll rue the day you didn't act upon this post and protect your accounts. We'll be substantially lower from current levels.
Cash is king.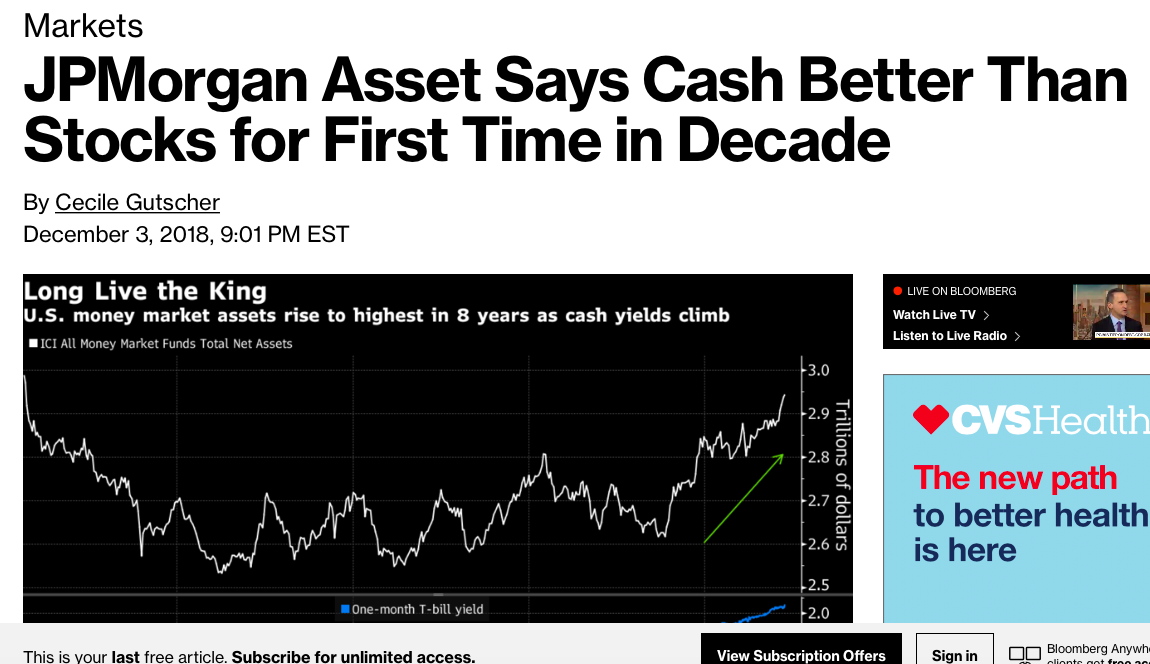 If you enjoy the content at iBankCoin, please follow us on Twitter