Inside Exodus, I built a tool to front run two bit money managers, by fucking with their Sharpe game. Yes, they brandish their Sharpe like it was an AK-47 and they shouldn't be able to get away with it anymore.
Tech has been widely discarded the past two months, in favor of defensive sectors. I can dismiss this as foolish fuckery — but I won't. Perhaps the market is trying to tell us something — such as "growth is slowing."
Here I find the stocks with weak annual Sharpe scores, but strong weekly. These could possibly be tomorrow's leaders. Don't like it? Go fuck yourself.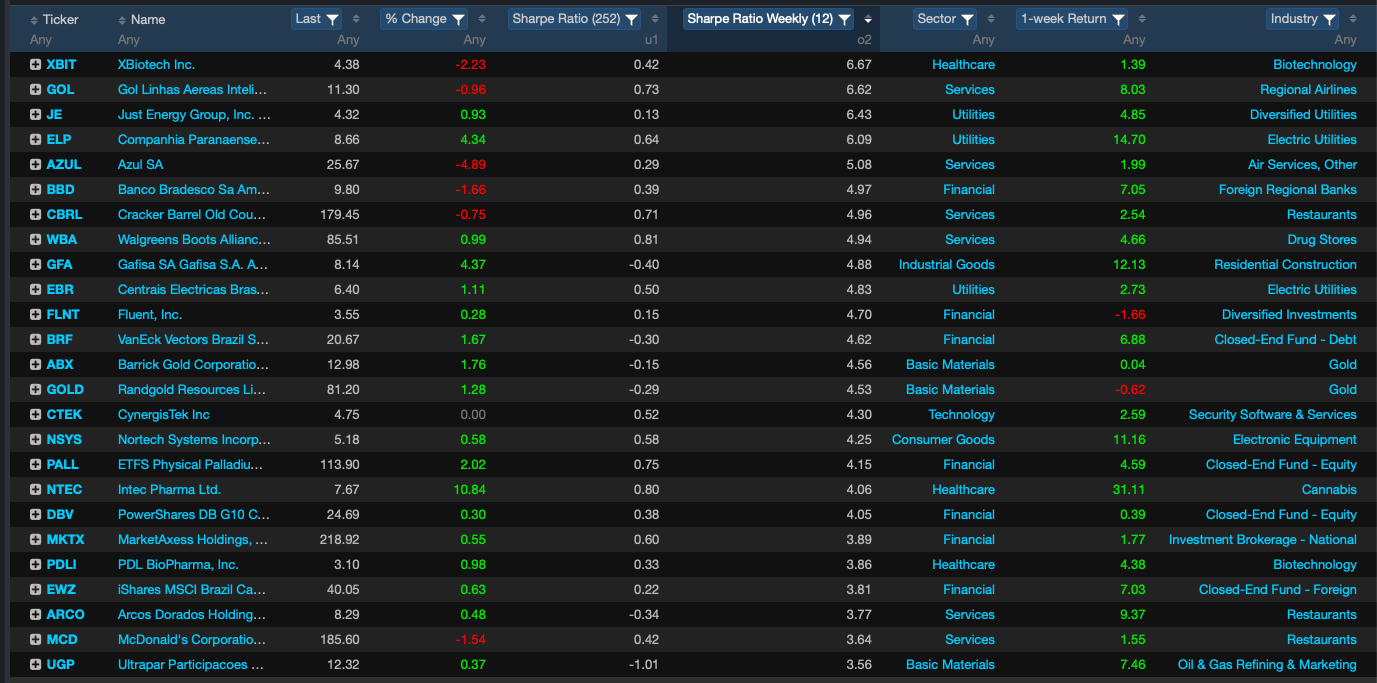 My trading account is 80% cash and I am eager to buy another dip. By the way futures are tuning up tonight, I might find such an occasion in the immediate term.
If you enjoy the content at iBankCoin, please follow us on Twitter