Markets are closed tomorrow, so prepare for vapor lock pin action into the bell. Very thin and very furious. The market is angry, pissed the fuck off that Trump thinks he's a 'tariff man' and only now coming to the conclusion that he, cannot, in fact, negotiate a deal with China. His support amongst fellow politicians is too weak and China knows it.
They'll just wait it out for 2 years, buoy their economy using cash, and then annihilate us through increased shipments of fentanyl, cleverly disguised as those little silicon packets in sneaker boxes.
I sold all of my trading positions, sans CANG (too illiquid) and bought a 10% sized stake in TZA. I have high conviction that market is heading lower, for a variety of reasons.
We hit the top of the channel and failed. We're now inside said channel, racing for new lows. Watch IWM closely.
The ark floats and I do indeed regret having sold out of TMF. This is what happens when you're a trading monkey. You slip on banana peels left by others.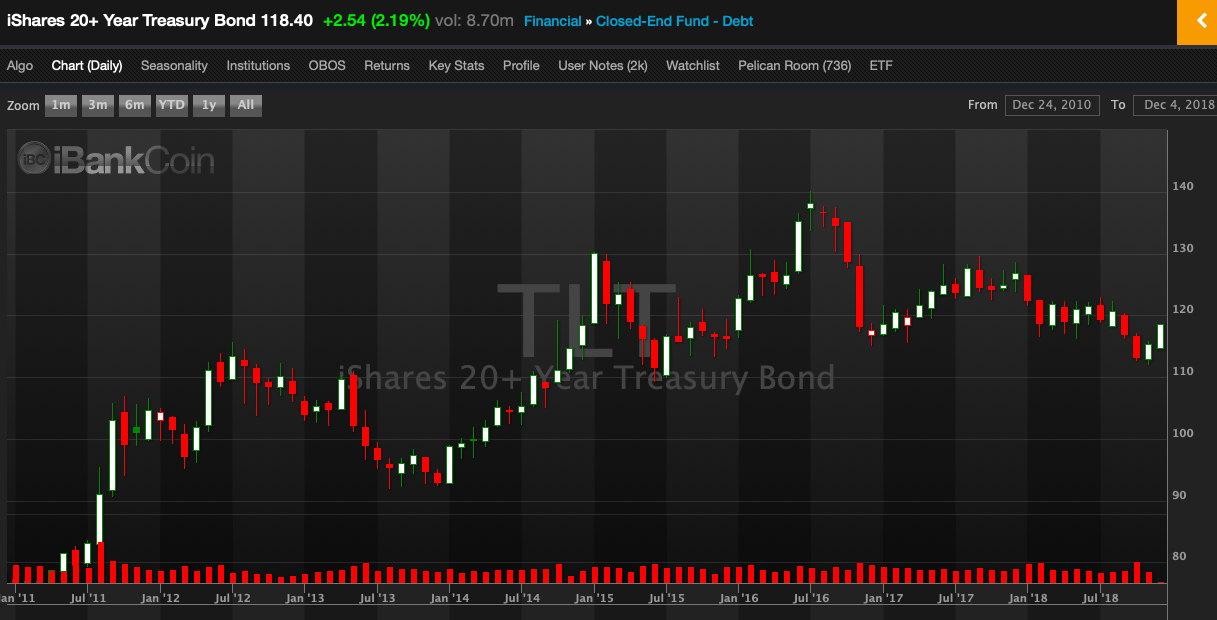 Rates are crashing lower because the perception is recession. All of the financial models are predicated upon PEs and now the E portion is uncertain, to perhaps heading lower. That means downside revisions and a total fresh look at where stocks belong to be priced.
How low can we go?
Look at this metric extracted from Exodus, the median PE ratios for the tech sector.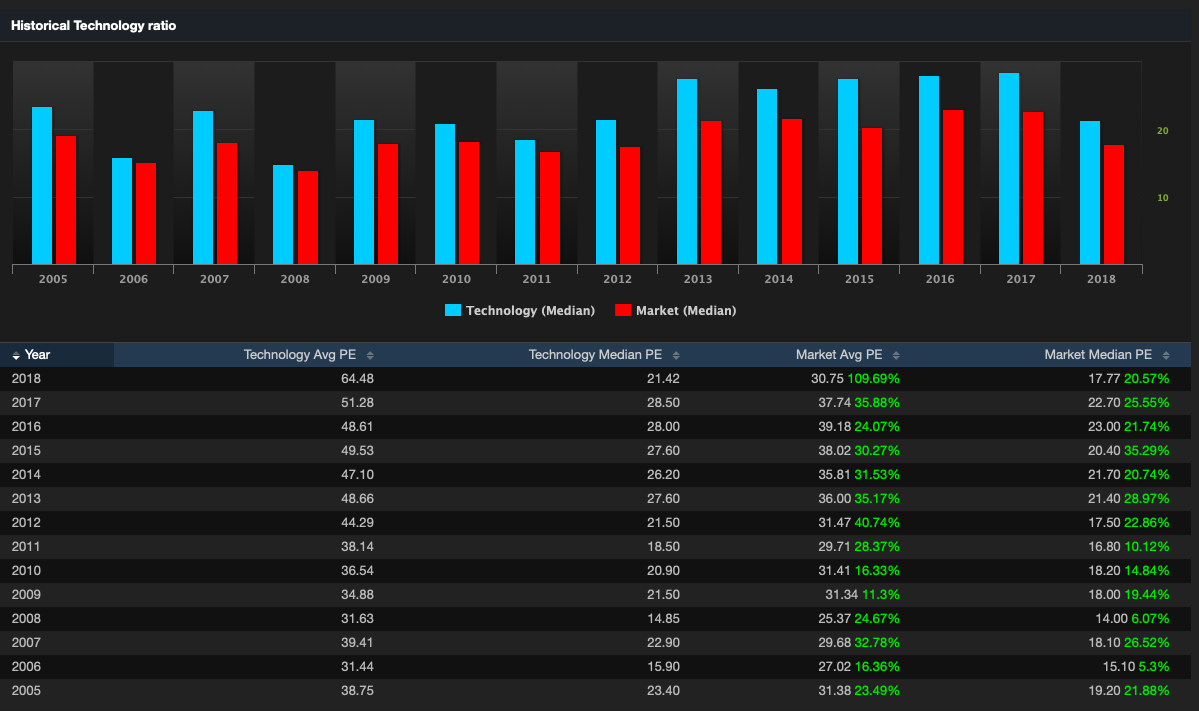 We're at 21x now, based upon earnings that might weaken. Back in 2008, the median PE was 14x. Let's not assume the worst, but it's fair to say that stocks are fairly priced here and can fall in line with earnings revisions. If said revisions is 10%, so be it. Today, people are panicking and selling it all. Choose to be a better person.
My TZA position is a 10% holdings. My trading account has 85% cash and has been this way for a while. I'm rarely in cash for a long duration; but I had nothing to buy and the gains happened too suddenly for my trading style. I do not enjoy to buy into sharply lower tapes. My strength lies in buying into a repeatable trend. If you find yourself making mistakes, TRADE SMALLER or not at all.
If you enjoy the content at iBankCoin, please follow us on Twitter