My favorite sector and leadership for high growth tech, the SAAS sector, is being completely dismantled. As I said earlier, I sold out of my last two SAAS stocks and have been taking losses on them all week. Granted, drawing down 10% on my portfolio is painful and it hurts me to see the carnage — but it could've been far worse if in fact I had held onto some of those names.
For the day, the best SAAS stocks in the market are lower by more than 5% — approaching -20% over the past two weeks.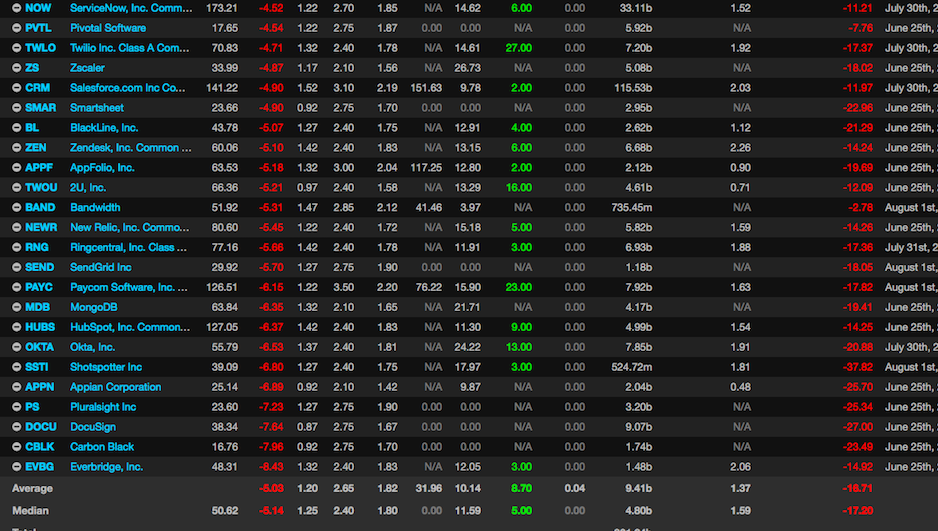 There is heavy rotation out of growth and into utilities and low growth old man stocks. I can bored you with some Sharpe screens, but what's the point?
I am going to show you something and it won't make me look good. It will only demonstrate the importance of stop losses and how to avoid small holes turning irreversible large. Learn from my wisdom you fucking idiots.
Here are the stocks I sold recently and their prices and where they're trading now.
HUBS $131.65 — $126.68
ZEN $61.61 — $60.21
TEAM $82.19 — $77.75
SOXL $133.35 — $119.71
NOW $181.80 — $172.38
TWLO $73.53 — $70.77
SQ $88.91 — $78.25
BL $51.28 — $43.63
Hence the term, "The Fly wins all the time, even when he's losing badly."
Today's high profile losers.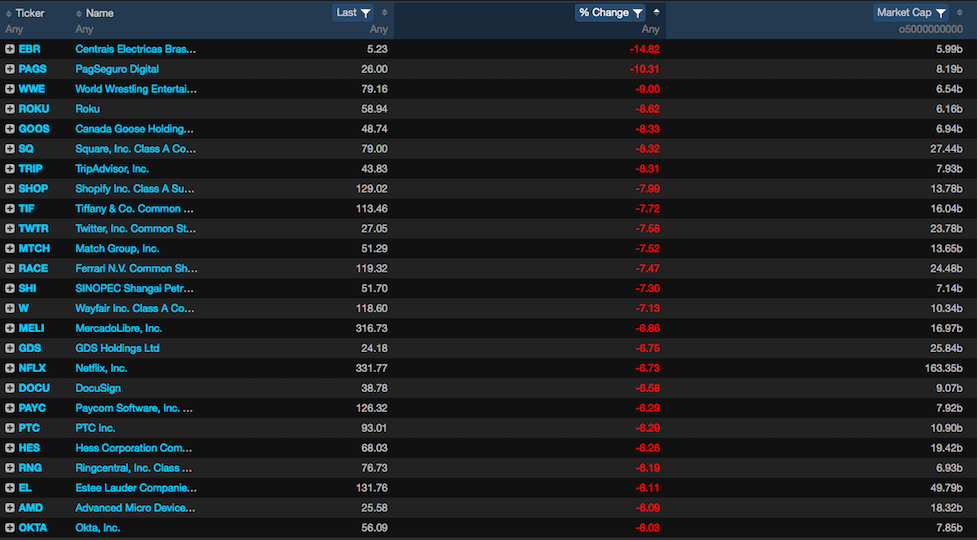 The second you begin to truly believe this time is different and we're heading much lower, BUY.
If you enjoy the content at iBankCoin, please follow us on Twitter