How bad is the recent sell off?
For starters, this is the second time in over 8 years Exodus is showing an oversold signal for 4 consecutive days. Our stress levels are being tested daily and are now exhibiting levels that have always led to rallies. The fact that we're not rallying is what's causing the disruption in the matrix. People are getting uneasy. But you haven't seen nothing yet.
Presently, just 43 stocks with market caps over $1b are down by 20% or more over the past two weeks.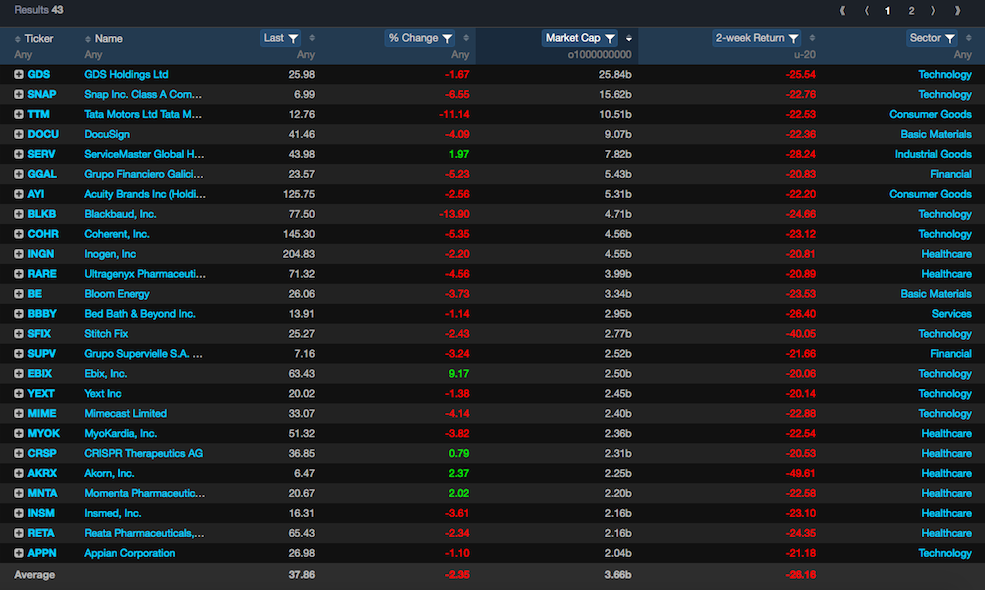 Right behind that are over 300 stocks down between -10 and -20%.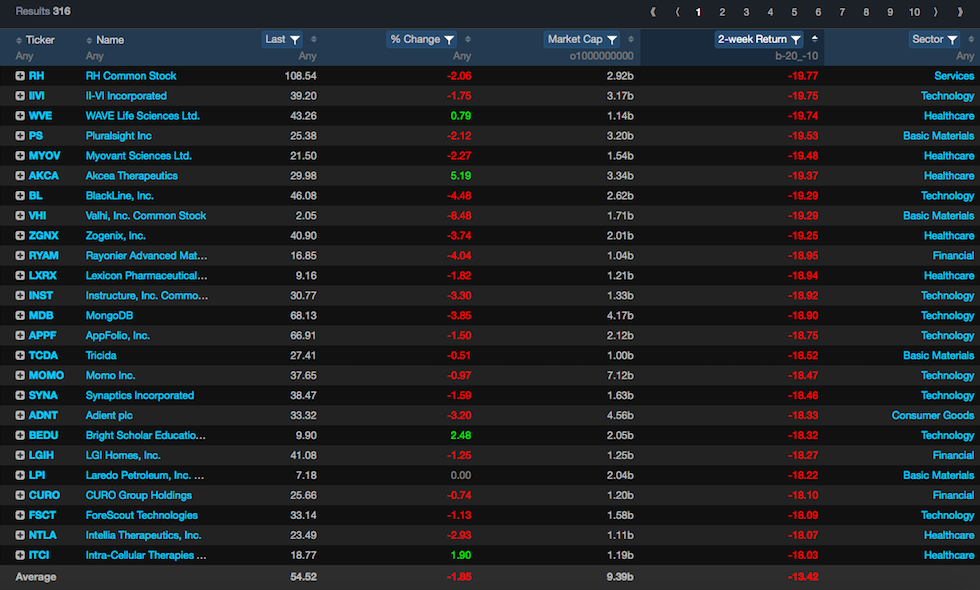 And behind that are over 500 names down between -5% and -10%.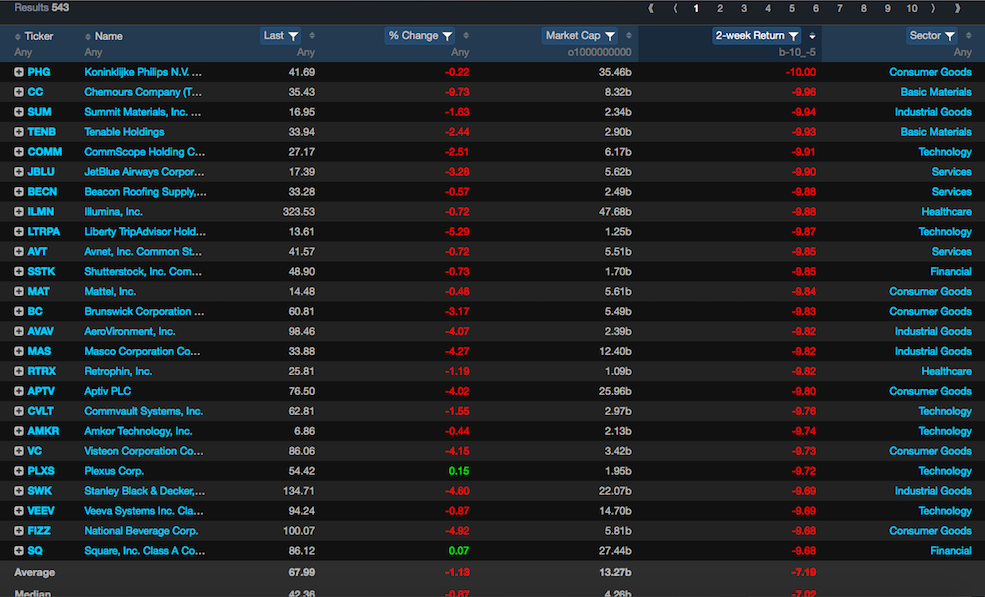 The total population of stocks with market caps over $1b is ~2,300. With a little push and some depraved selling, the bears can fix 40% of relevant stocks down 10% or more the past two weeks. Such pain and misery will be relayed via financial networks, leading to a wide array of asshats foretelling doom and great recessions — calls for the Fed to slow down, culminating in heart attack flash crashes that will surely set in a permanent bottom for the duration of 2018.
In short, I'm optimistic — because it's a high probability bet. However, I am keenly aware that humans behave badly under duress and will quickly move to cash if my positions began to flag. You should ignore all present losses and manage your accounts for today's value, not what it was 2 weeks ago.
If you enjoy the content at iBankCoin, please follow us on Twitter