My resources in my active account are limited, thanks to my 75% allocation into a quant model. Nevertheless, I am able to have lots of fun, swashbuckling and muckraking thru capital markets like a true pirate.
I bought several new stocks today, my favorite being YEXT. However, there are numerous breakouts taking place in tech. In my opinion, if you're looking at other sectors, you're plainly wasting your time.
Here is my favorite momentum screen in Exodus. Note that ROKU and SAIL was on it yesterday, before today's giant lift.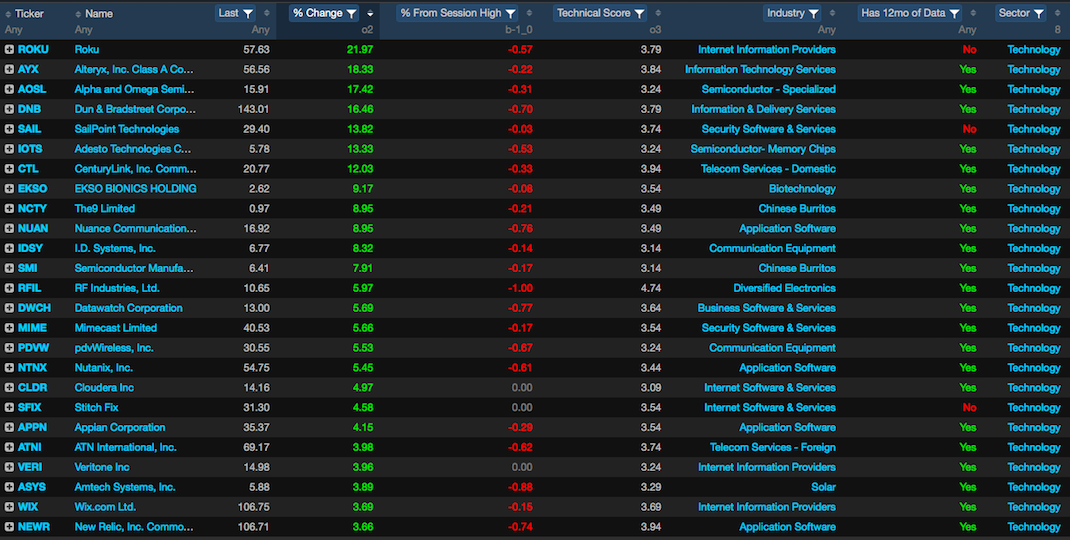 DWCH looks really good.
Of my holdings, the following are my top picks right now: HUBS, NEWR, NTNX, YEXT, TEAM, and ZEN.
If you enjoy the content at iBankCoin, please follow us on Twitter