I know, I know, you faggots want to talk about which stocks are gonna go up today. We'll get to that later. But for now, find comfort in knowing that neocons have seized control of Trump's brain.
War on two fronts, one in Syria against everyone and one in N. Korea is probable, as of right now.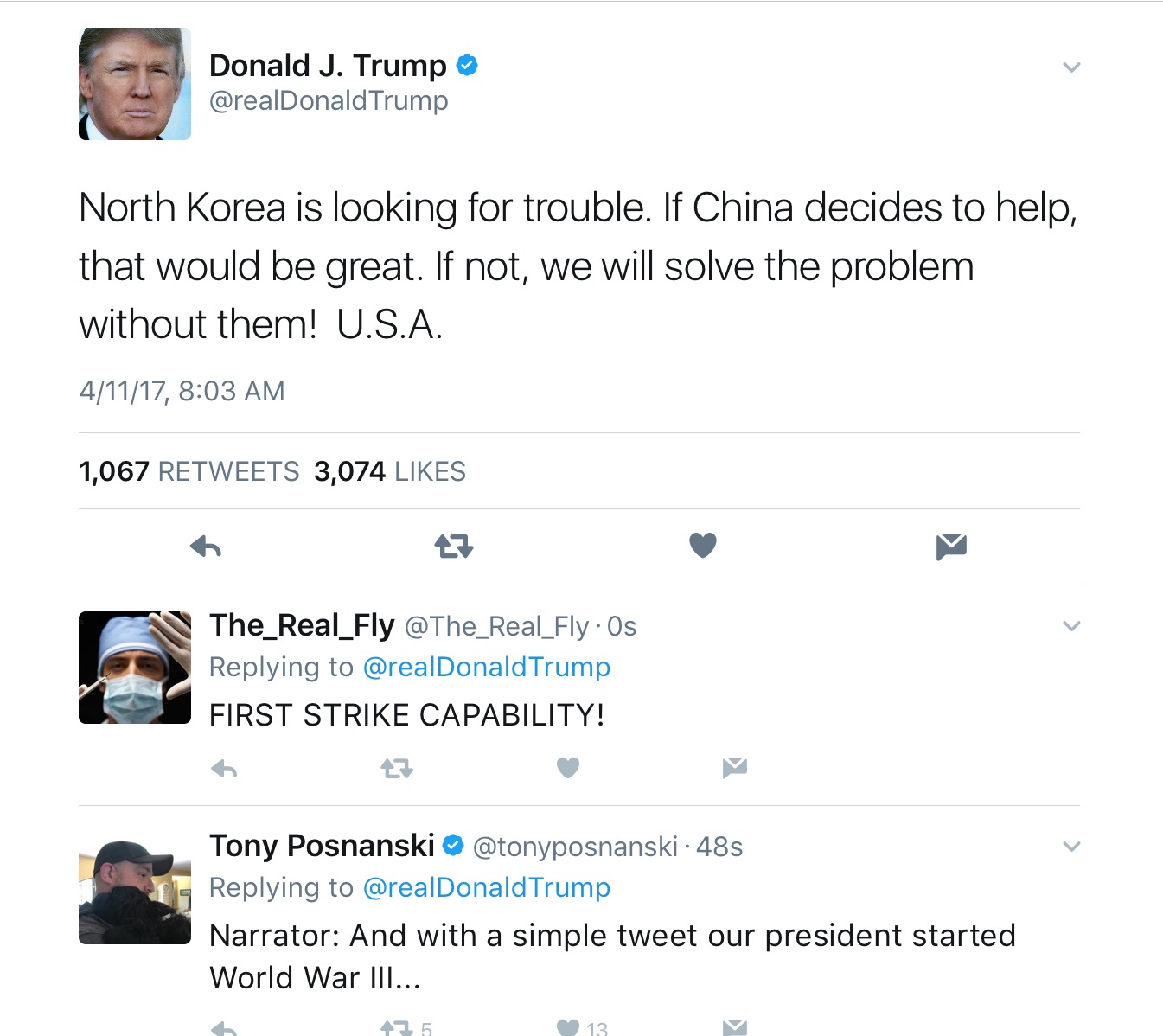 Since our media is Soviet styled controlled, they'll say nothing about these idiotic dangers we're being placed in.
The problem with most people out there is their inability to think constructively, placing aside partisanship.
Case in point, Bill Mitchell, semi popular alt right guy and radio host, recently debated Stefan Molyneux. The results were nothing short of hilarious. After watching this blue haired moron, incoherently rant on about his position on Syria, blindly following the President's lead like a dog, I was very appreciative of his existence on this planet. This is very good entertainment.
This is it. This is the stupidest motherfucker on the planet.

This is Bill Mitchell In 22 Seconds: pic.twitter.com/oFKxcKg3SI

— The Swog Blog (@TheSwogBlog) April 11, 2017
just listen to all the wires short-circuiting in his plastic blue head: pic.twitter.com/sfhCu53wsM

— The Swog Blog (@TheSwogBlog) April 10, 2017
I am in physical pain. pic.twitter.com/LAE6mR0Sym

— The Swog Blog (@TheSwogBlog) April 11, 2017
Does war with N. Korea serve American interests?
No.
Does war with Syria, Russia, and Iran serve American interests?
No.
Anyone who suggests otherwise is either crazy or lying.
If you enjoy the content at iBankCoin, please follow us on Twitter