For the first time in years, it looks like the shippers are finally going to bust loose — thanks to renewed optimism in China. Just the other day, Morgan Stanley upgraded the sector — fueling a short squeeze that laid waste to bears in a sundry of downtrodden shippers.
This is a general update, a quick rundown if you will, about the day rates in America's most hated sector.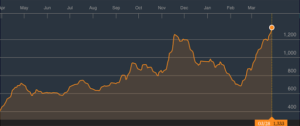 Behold the breakdown of prices amongst classes.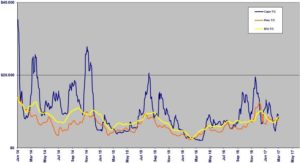 Lastly, the sector has been a recipient of fast money traders this year — bidding up low float China related stocks — because it's fun.
$SBLK +128%
$SB +106%
$SALT +82%
$GNK +66%
$DSX +58%
$NMM +50%
$NM +34%
On the tanker side, $NVGS, $GNRT and $GLNG are the leaders.
The controversial DRYS is down by a mere 94% for the year.
If you enjoy the content at iBankCoin, please follow us on Twitter