I've never seen people so unhinged. I did expect the heroin addicts in Portland to go crazy, but I never thought I'd read about a CEO telling shareholders to sell their stock, if they supported a Presidential candidate that didn't mesh with her version of the world.
Ever since Election Day, shares of LWAY have been spiraling lower. On the 11th, CEO Julie Smolyansky, tweeted this nonsense.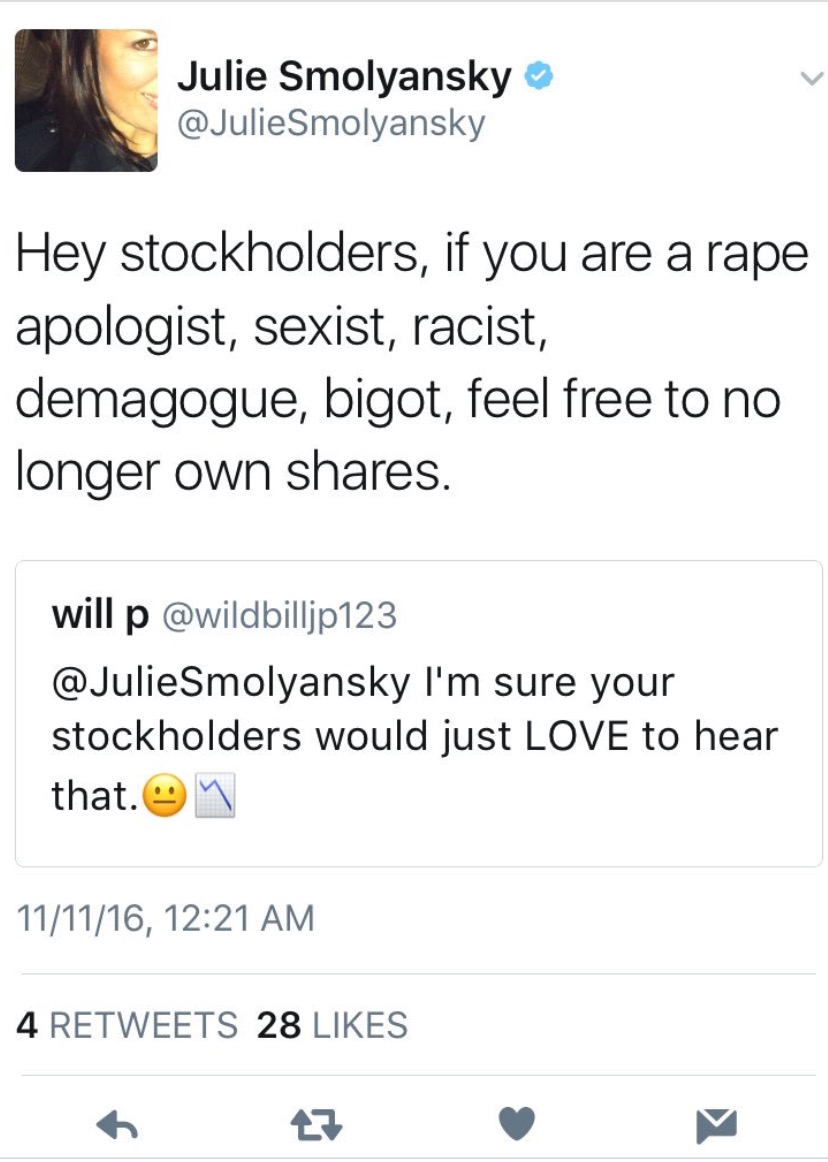 It's like this person who walks the earth gets all of her information from fake news outlets, like CNN, MSNBC or Huffington Post. Not only did she call Trump a rapist and a sexist, and of course a racist, she also called you an apologist for voting for him. Seriously, there is a mental illness sweeping the world. But the good news is, saner people, a stronger brand of DNA, have woken up and will not permit the lunacy to continue any longer.
Shareholders heard Julie's request and punished her with a sharp sell off in the stock — off more than 12% on Friday.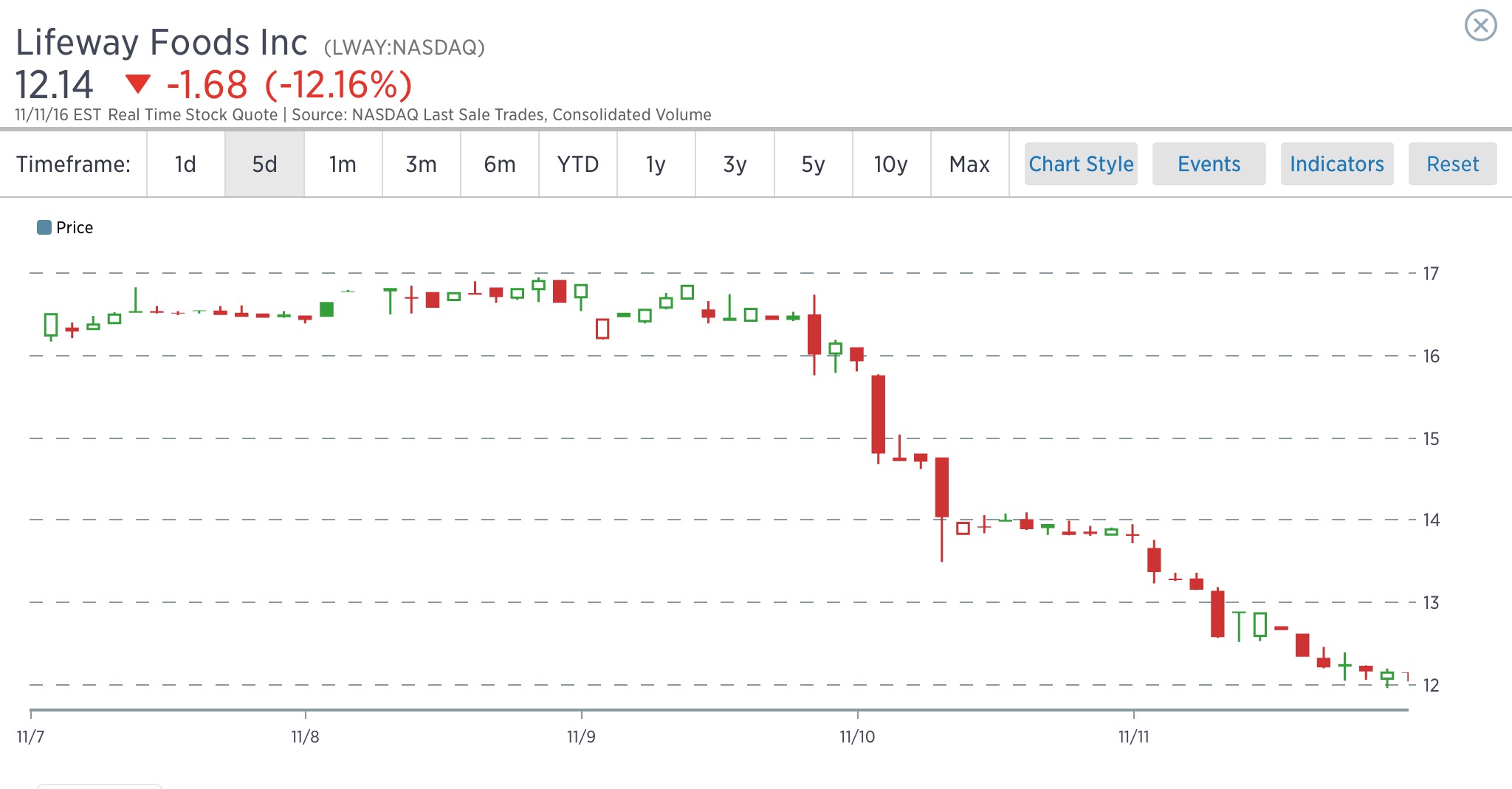 Now the CEO is blocking people on Twitter and deleting Tweets. She also made her account private. Hello, she's the face and spokesperson for a PUBLICLY traded company. By definition, it is her job to enhance shareholder. Is she doing that now?
No.
As an aside, Julie's Dad was the founder of the company, up until 2002 when he passed away. Since then, Julie has been running the company, along with her brother Edward. Meanwhile, Mom has been divesting and selling the stock, regularly. In short, she's a spoiled brat playing with Daddy's company and feels entitled to say whatever the hell she wants, because her family runs the business like a monarchy.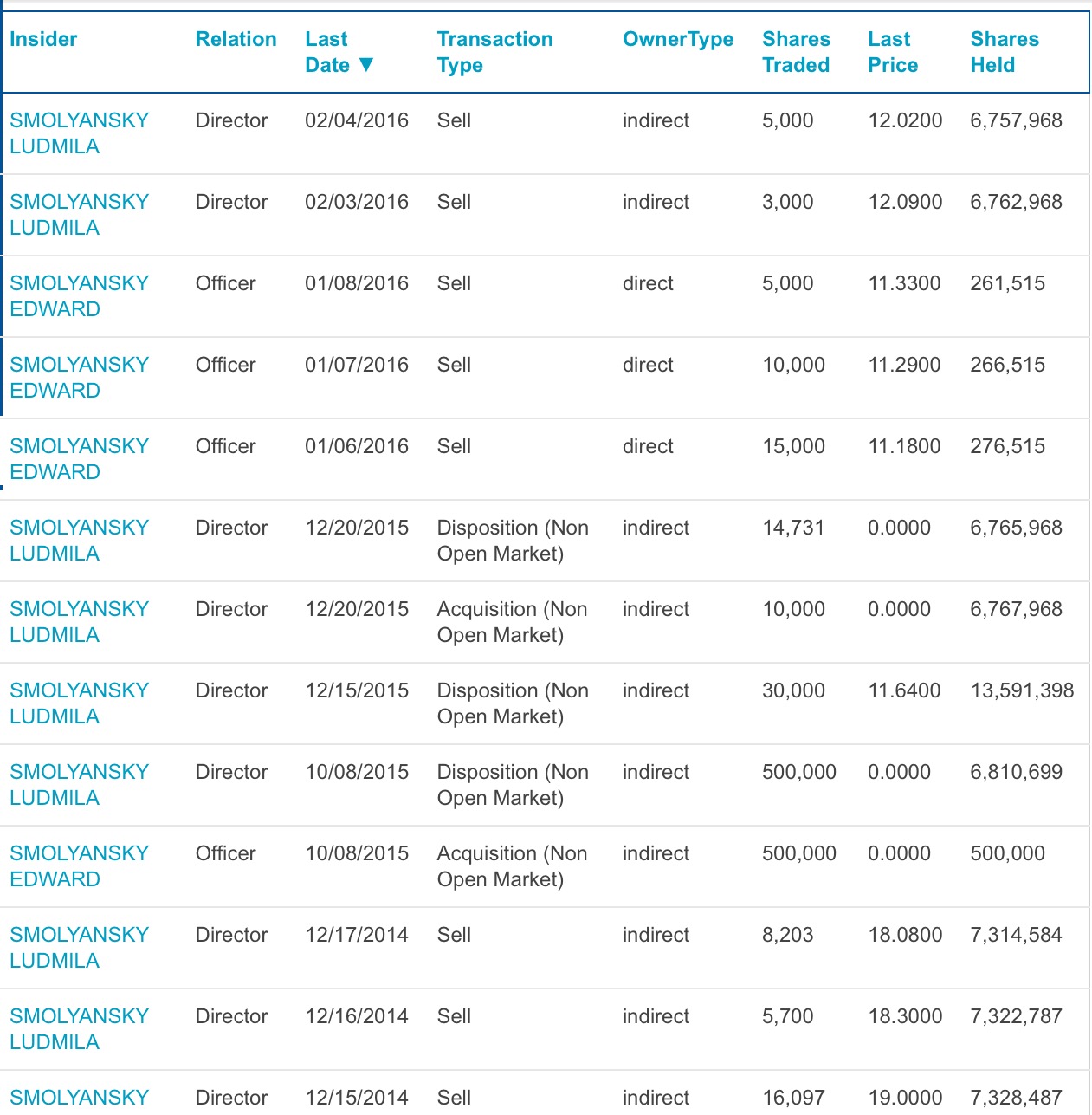 She should be ousted.
If you enjoy the content at iBankCoin, please follow us on Twitter