This is lovely. I know Marina is a big splash amongst the artsy crowd, those who enjoy scribbling on the wall with blood, or throwing buckets of blood at weird statues in a corner before the appetizers are served. I'd would like to note that I am an incredibly busy person, working upwards of 18hrs per day. John Podesta is the head of Clinton's campaign, uniquely positioned amongst the Washington elite for many decades. I marvel at his scheduling abilities, being able to fit this shit in — all the while the world is a fucking shit heap and the country is suffering and rotting from within.
It's all rather symbolic, isn't it?
A Wikileaks email revealed the Podesta brothers were to dine with this lunatic. I am sure he had a great time. Perhaps they had babies for desert?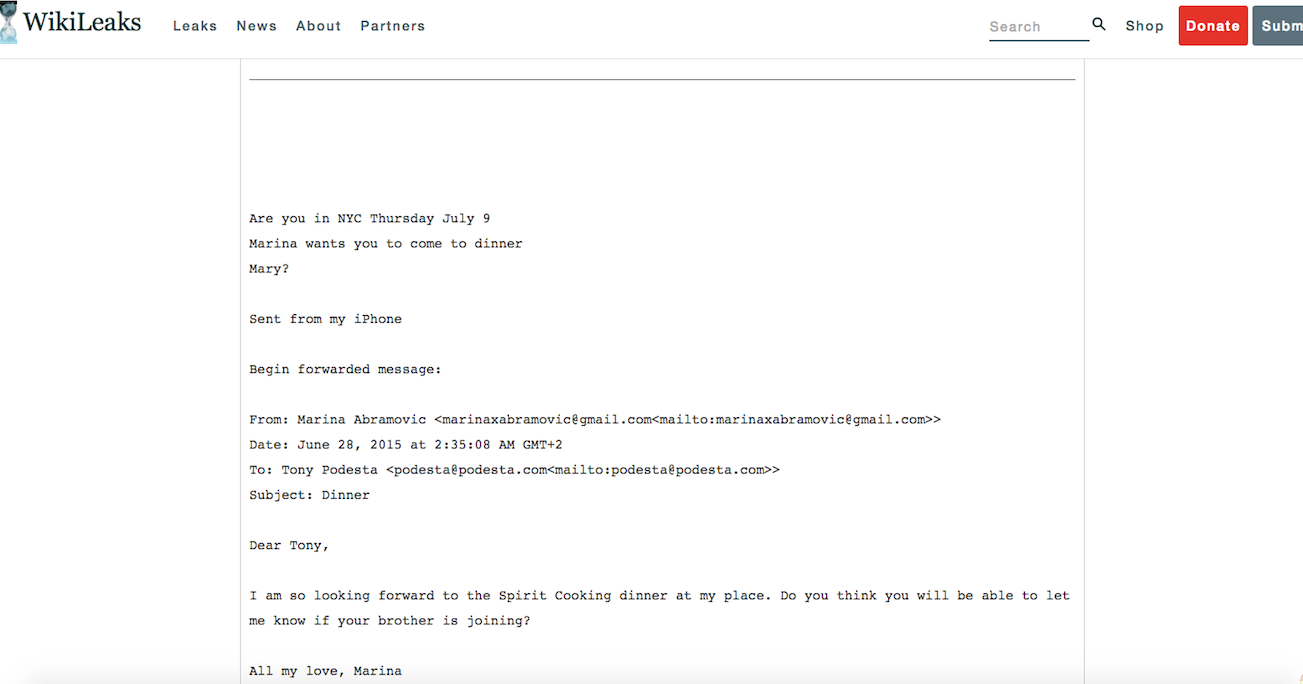 A cursory search of Marina Abramovic yielded this video, which is straight out of the fucking shining.

Your leaders.
The NY Times recently ran a story on her.
She was there early, and she became known as the godmother of performance art. Her pieces combined masochism and spirituality, often to intense effect. They were a form of "body horror," to use a phrase that has been applied to films directed by David Cronenberg.
So trendy.
NEXT UP: Pedophile Island.
If you enjoy the content at iBankCoin, please follow us on Twitter