Off last weeks oversold signal in both the $NYMO and my own personal indicator, we're now breaking balance here to the upside. The TICK opened with an upside extreme, but I am also watching $VOLSPD and $ADVN-$DECN to confirm this initiative move.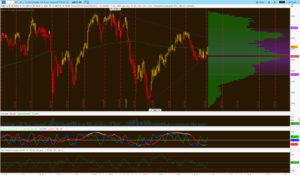 Last night in the boot camp, we broke the market down to a list of environmental indicators with historical data to back these signals. While many of you think I ride a bullshit bias for no apparent reason, there are a particular list of signals I use to confirm where the market is going. If you were on the fence on attending, sign up if only for last nights presentation on these indicators.
Like I told you guys, funny how the timing of this has come together. We'll chat risk and rotations in tonight's presentation.
Picked up some $CTRP and $EBIO off the open. More later…
OA
Comments »