Lately the trade(s) that we've centered conversation around these last couple weeks have been on my call for dollar strength. Here's where it all started…
End of last year, this was the most crowded trade in financial markets. Long Dollars. If you attended my Boot Camps last year, this was my macro call for 2017…short the dollar. I bought Euros back in December.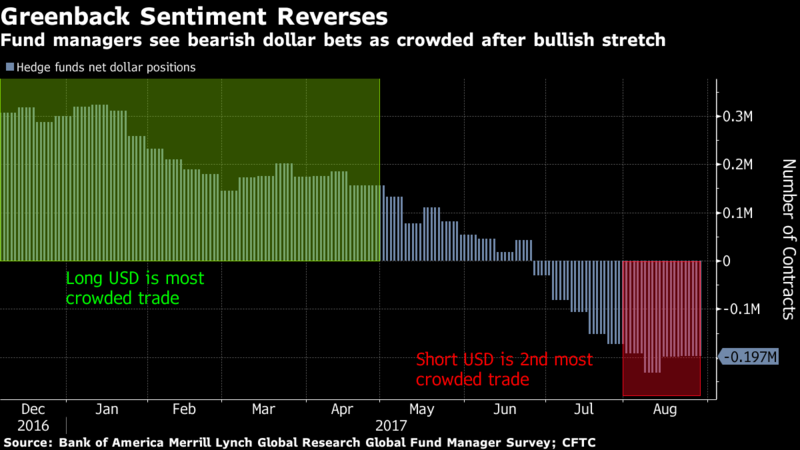 The big breakout in the dollar in December quickly lost its momentum and has been spiraling lower all year. Now, it's become the second most crowded short out there. My play this time around was to short Gold, which conversely got a little heavy last week. Thus far, this has been one of the most memorable bull-traps I've watched play out in quite some time.
I also took the opportunity to play a bond short via TBT at $33.23 and bought $WFC calls under $50 as well as some $BOFI calls at $25.
The response to this conversation in each instrument has been pretty solid. While the dollar hasn't turned much at all yet, I suspect these instrument will catch fire quickly as the boat starts to capsize.
The market has taken on a much healthier rally than most of what we've seen this year. It's been an insane week for the swing trades and with each day that passes, it seems that things look even better. I'm still in awe of how many set-ups are still out there. Slow indices and fast stocks still continues to be the market theme for the foreseeable future.
If you enjoy the content at iBankCoin, please follow us on Twitter