I'm accumulating positions in China stocks. I'm becoming obsessed. Like I was in July-August of this year.
Check out these charts. See any you like?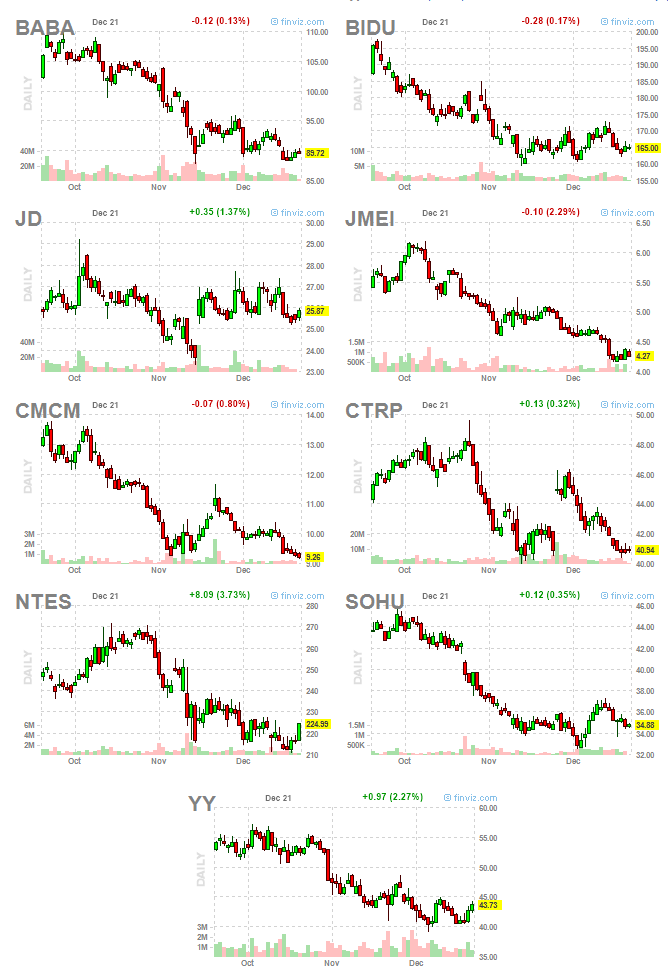 One of my 2017 predictions is that the Bull resumes in China next year. Last time I predicted that was in 2014 and the Shanghai ran from 2000 to 5200.
Comments »