Many people were disappointed with BTC during the inflation driven market the past year, as the asset proved to be nothing more than a risk asset. It did not display a defensive trait.
However, as we see the banks flop out and systemic risk cause people to run on their banks — it's very obvious that BTC and gold are the biggest winners.
BTC is up 8% the past month whilst gold is up 6%.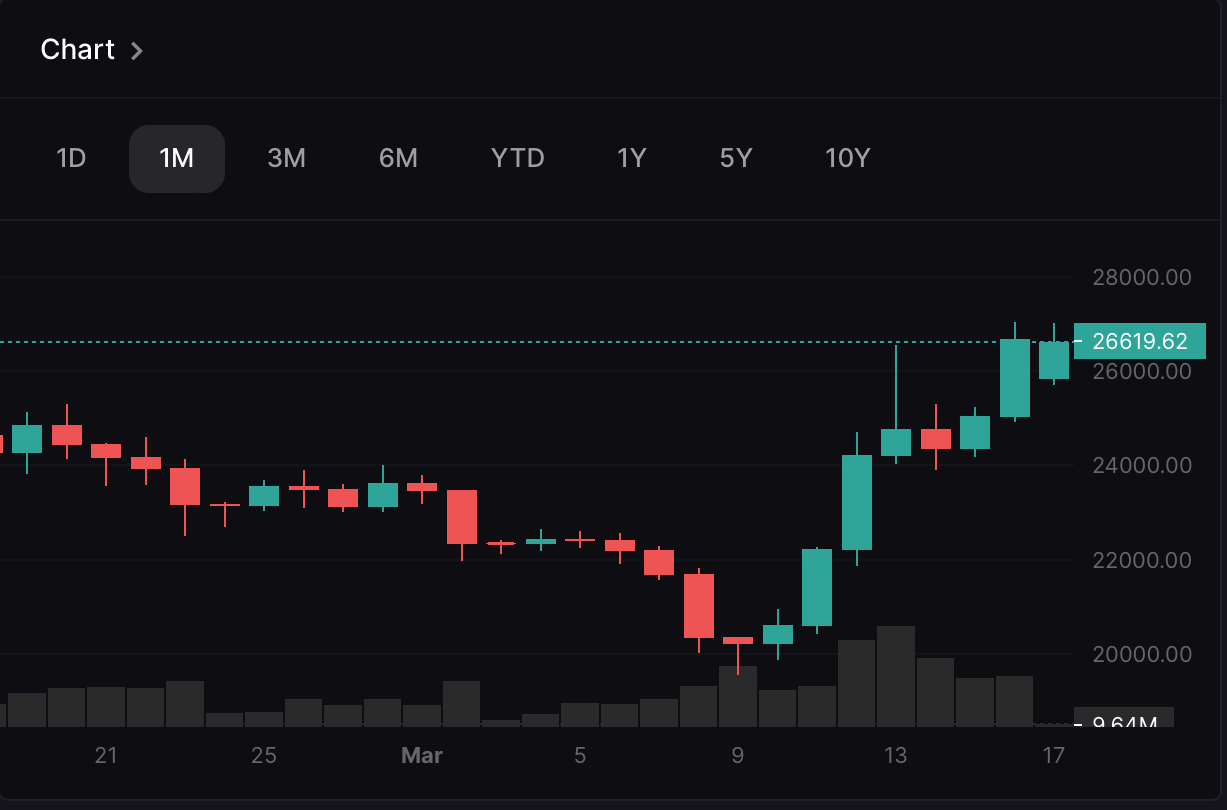 As a matter of fact, the action was so impressive I'm thinking about creating a new buying program for it as part of an asset allocation model. There is no denying that people are more familiar with BTC now than any FX instrument. In the event of a real dollar crisis, BTC would fucking moon shot and explode to triple figures. There is a base case to buy it now, as a defensive measure against systemic bank failure.
If you enjoy the content at iBankCoin, please follow us on Twitter