Depending on where you got it, shares of HKD are up anywhere from 10,000 to 25,000%. Imagine being short?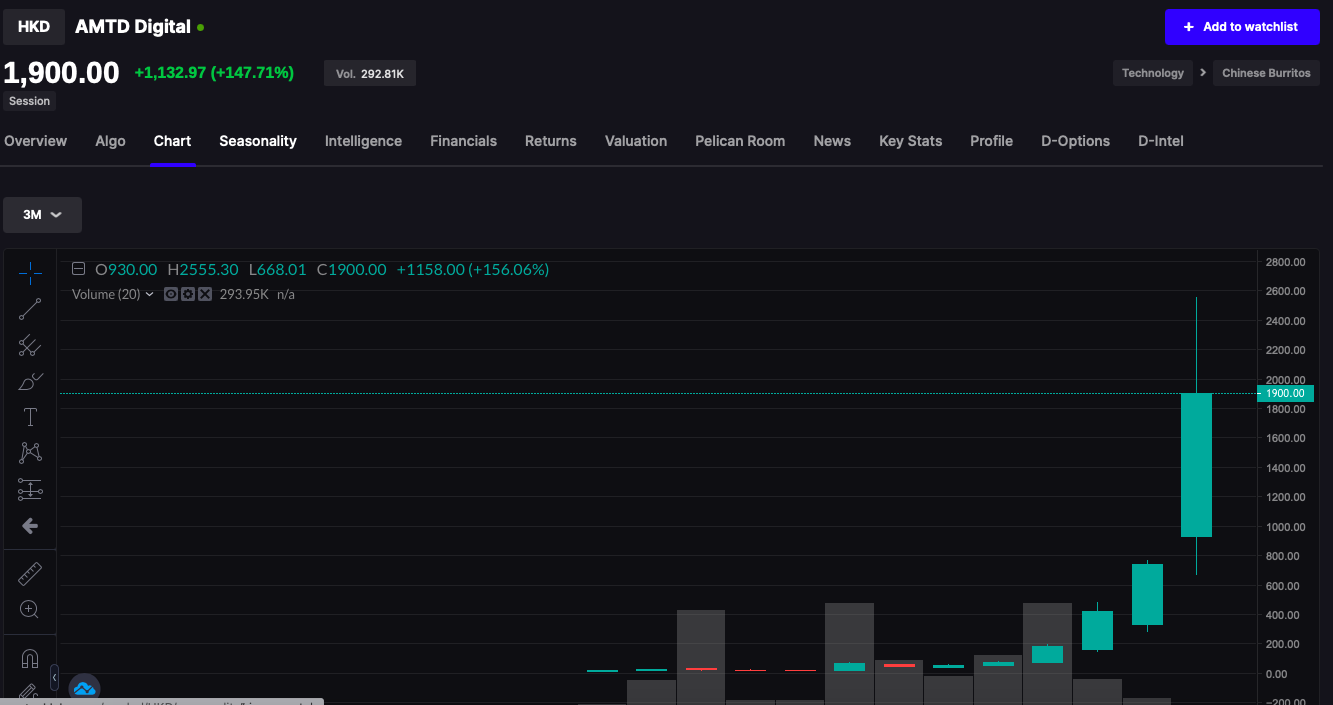 There isn't any news to support such a run. It's a Chinese company and I am certain a fucking scam. But this sort of run is infectious and causing other low float stocks based out of China run too.
Here are some Chinese burrito runners courtesy of Stocklabs.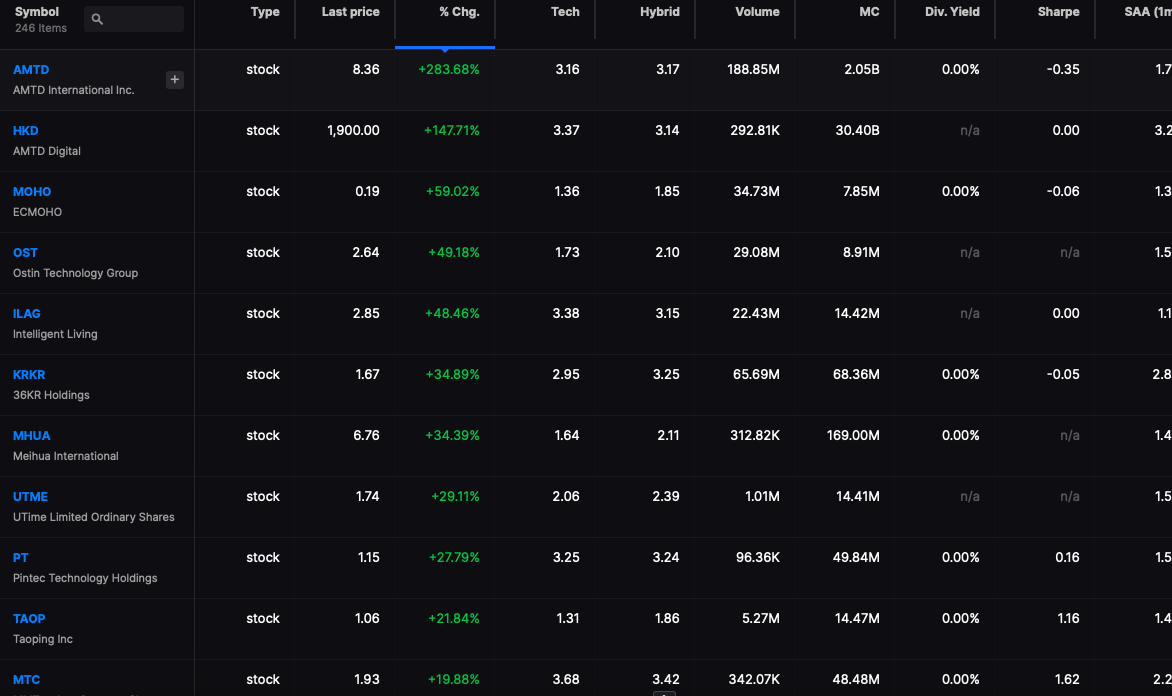 I have seen squeezes like this before — but none as ferocious as this one and since I am a finance bloggooooor — I figured I'd document the son of a bitch here and now. Fast forward 1 yr, the gains would have dissipated and the wealth destroyed. However, shorts cannot afford to hold and their NEGATIVE EQUITY situation is ruinous and I am sorry for you if you got caught short this stock. Let this be a lesson to you to avoid shorting low flow scams.
If you want to sell short, buy puts or an inverse ETF and fuck off.
If you enjoy the content at iBankCoin, please follow us on Twitter