After landing in Taiwan, Speaker Pelosi made the following statements.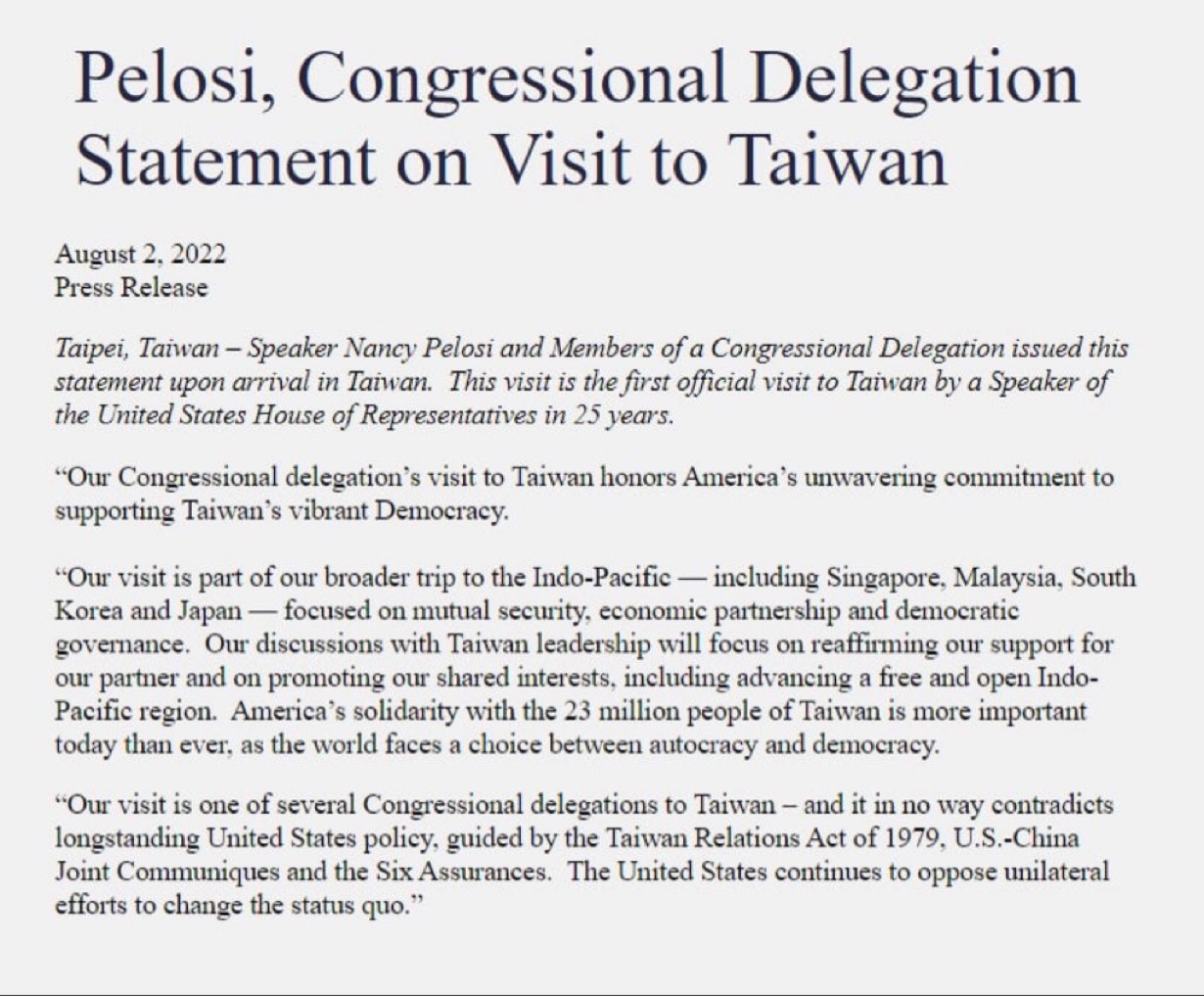 China releases a series of statements. This just about sums it up.
CHINA FOREIGN MINISTRY: CHINA WILL DEFINITELY TAKE ALL NECESSARY MEASURES TO RESOLUTELY SAFEGUARD SOVEREIGNTY, TERRITORIAL INTEGRITY IN RESPONSE TO PELOSI'S VISIT.
The US has been an ally of Taiwan for decades and that friendship went swimmingly before we built up China to be a global power. There was a time not too long ago when China was mostly a rural country without a Navy. After decades of money and IP transfer from west to east we now complain about how powerful China is and worry about their intentions.
We created the Frankenstein.
Bottom line: this is yet another BEARISH turn of events for globalism. We are now in a bifurcated world of west vs East. Stocks are rallying on Pelosi landing safely without incident. I suspect this euphoria will wear off and we might see some selling before end of day.
If you enjoy the content at iBankCoin, please follow us on Twitter