Even the most green reader of mine understands that when I decide to go on vacation — all hell is about to bust loose to the downside for stocks. As I cavorted with the Order of the Cincinnati in Charleston — markets did indeed Mcplunge by more than 800 points. I, having very little exposure, barely lost anything in my trade — but absorbed those losses grandly in my Quant.
The way I see it we're long overdue a reckoning in the market. The inflation jitters are here and probably to stay. Ergo, the market is making the logical assumption that rates have to go up. If rates go up, markets would be fucked. Alas, we are now enjoying the backend of the blade — straight down the bellies of all you fat hogs. You got rich off this bull market, but now it's over. Rookie bastards were having too much fun — talking shit on Twitter. Now your accounts are zero. How about them apples?
I re-enter the market tomorrow a severe man, on a mission to save the people from a market brutality unseen since March of 2020, when the world itself ended and we entered into a simulation phase where the richest man in the world shit-posts about dog cryptos and fake space flights to fake Mars.
My prediction is simple: watch the 10 yr yields. If they go higher, stocks barrel lower and vice versa. However, and this goes without saying, the 2-10 yield spreads are 100% crack for banks and they're enjoying this ruinous bond action — since they stand to profit immensely from it.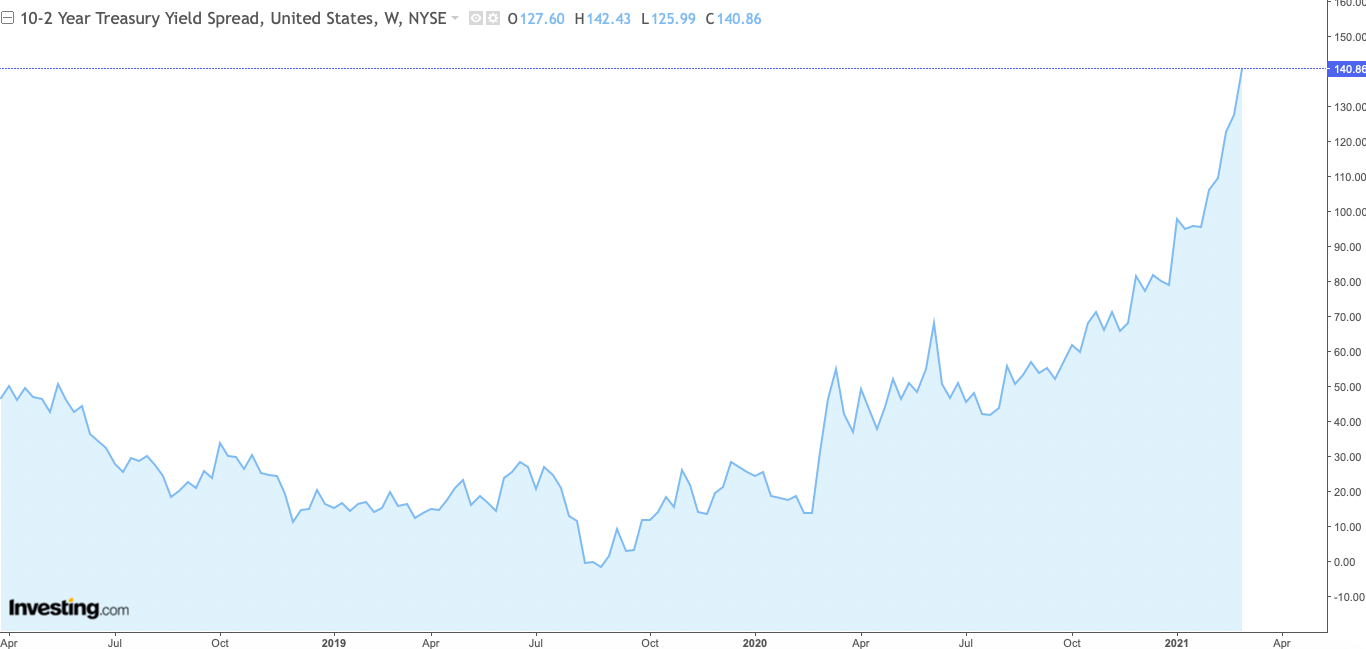 Carnage over the past 2 weeks.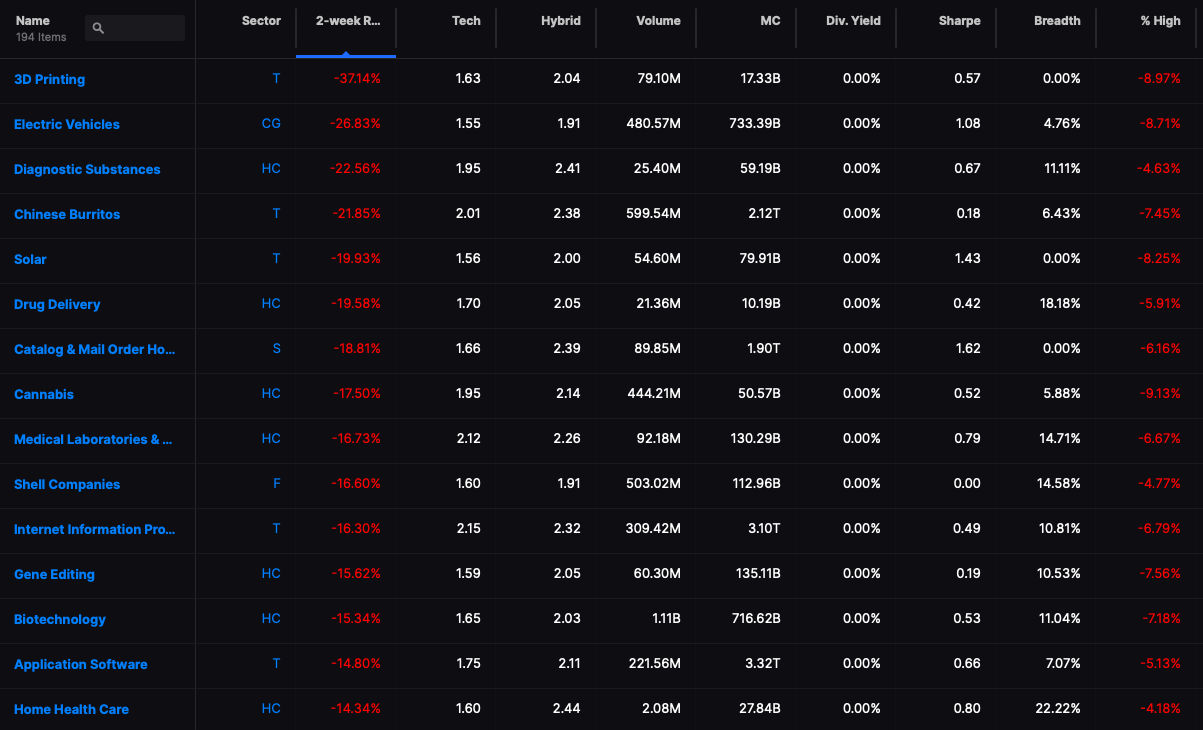 If you enjoy the content at iBankCoin, please follow us on Twitter