Do not concern yourselves members of the reader class. Le Fly was cock-strong in the face of overwhelming selling today, gaining an astounding 5.3%, thanks to larger than dicked gains in GME, AMC, MP and WKHS. I closed out with around 60% cash, slightly concerned, but not really. YTD, I am +140%.
The market plunged today by nearly 500 NASDAQs because interest rates are spiking. Interest rates are spiking due to inflation, which is real. See my previous post regarding raw commodities here.
What you must understand is markets have soared on the idea of free money forever. Nothing is forever and it appears the liquidity party is about to end.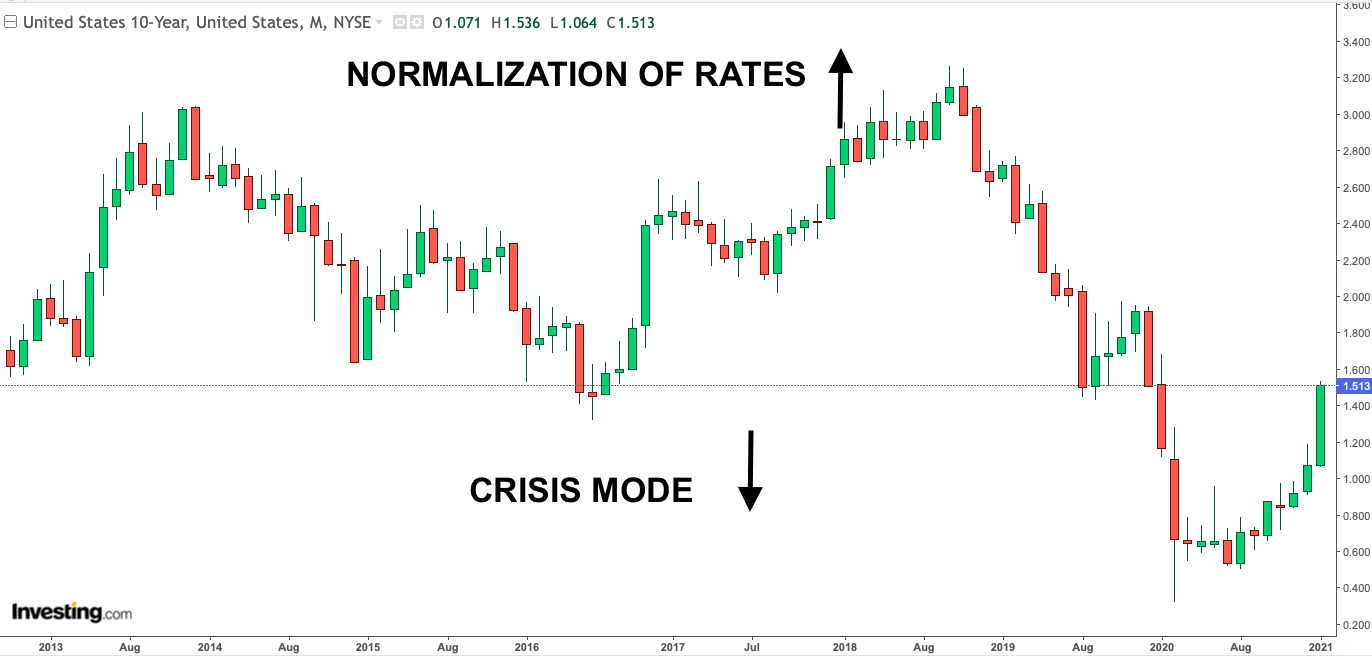 We will not enter a normal rate environ with stocks up at these levels. It is a fact that they will drop. This is not the time to get super bullish and start positioning into high beta names for a taste. However, if you're a long term dollar cost average player, this is a good occasion to begin to accumulate at lower prices and to continue that journey for at least another 3 months.
That being said — shorting into a 500 NASDAQ hole is stupid — so expect a bounce.
Ultimately, there is substantial downside potential for the NASDAQ. I won't even begin to discuss cryptos. As always, we trade and we will find a way around this train disaster. I do not take it lightly, a down 500 day on the NASDAQ, and neither should you. For if you do, next thing you know your account is leveraged and your balance is zero.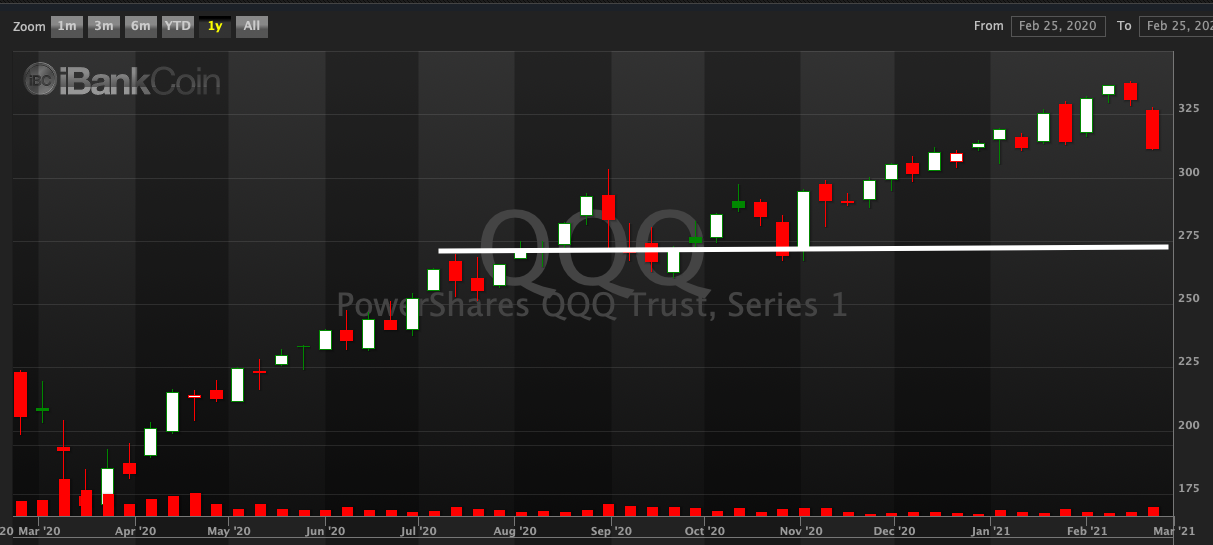 The stock game is too fun to jeopardize losing it as an avocation. Always err on the side of caution during dislocations and live to fight another day.
If you enjoy the content at iBankCoin, please follow us on Twitter