I read an article a few months ago about a Goldman BallSachs analyst warning investors that share buybacks would slow to "only" $700 billion for 2019 and how it might hurt stocks. I suppose this fellow thinks buybacks in the order of $1 trillion per annum is normal. Needless to say, he was wrong, naturally. Markets have soared, funneled through the prism of financial engineering — which is boosting profits for the sake of profit. Nothing else or more.
Take for example the case of Target, one of the few survivors in the wars against Amazon. The stock is up 90% in 2019. What is driving the stock?
Look at the shares outstanding, sinking every single quarter due to buybacks.
Revenues have inched up, good, but not worth +90% for 2019.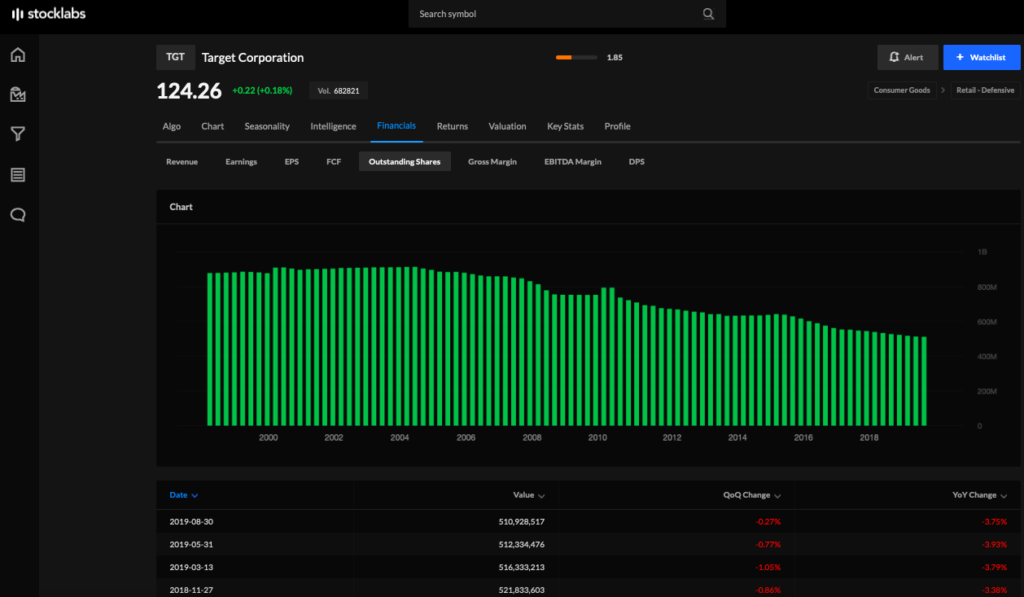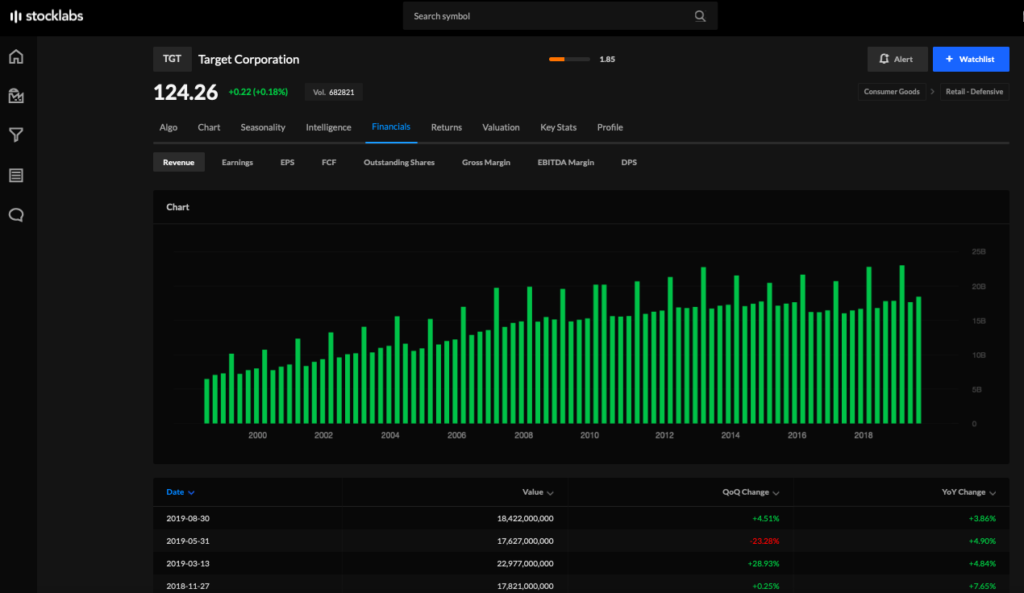 Dividends, thru the roof, courtesy of higher profits — thanks to SHARE BUYBACKS.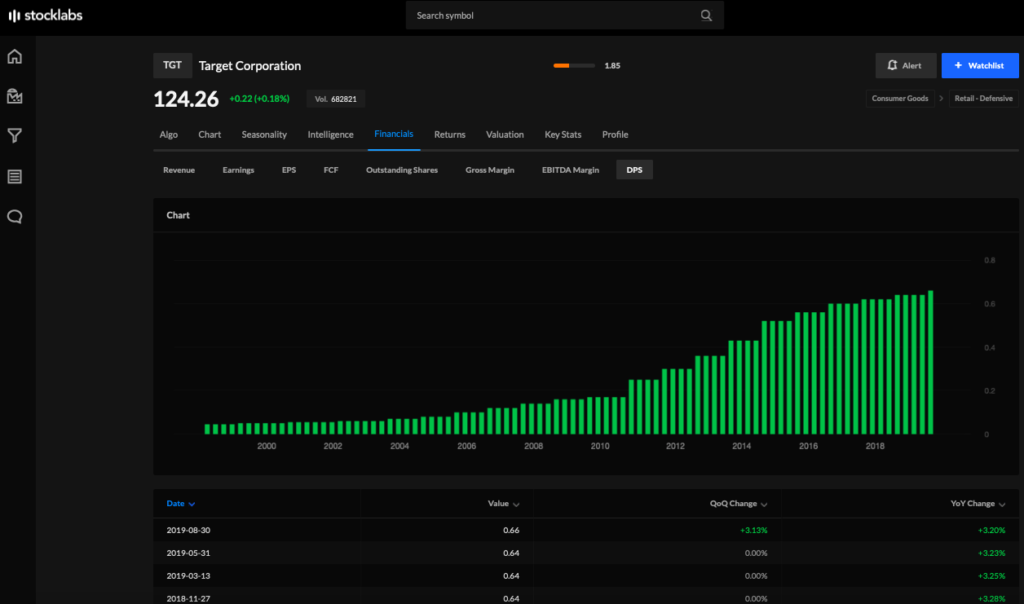 Earnings edged up.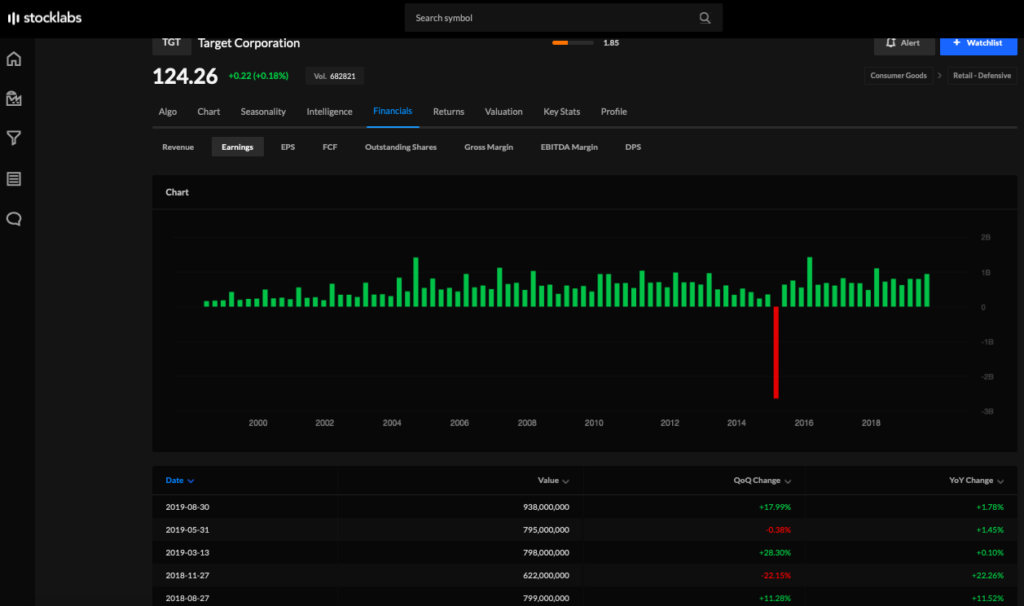 So how did we get here? Cheap AF money. Apple has over $100 billion in debt, for no reason at all. The company can bootstrap any engineering they desire, at $13-15b per quarter in profit, but choose to borrow money because it's cheap and because they want to buyback their shares, which reduces share count and increases EPS. It's complete horseshit, but it won't end until either the economy crashes or rates go up.
In Exodus 2.0 aka Stocklabs, all of these tools will be available to subscribers.
If you enjoy the content at iBankCoin, please follow us on Twitter