I talk a lot of shit, mostly to draw a rise out of some of you. I understand it's a fool's errand to be bearish for a long period of time — but it's so much damned fun. I can't resist.
This morning I got caught holding a Chinese shit-bag, so I sold it — PDD for a -9.5 drubbing. That was partly offset by my profit in FTDT, +5.3%. I have several others longs down, but I'm mostly cash and long inverse ETFs and gold. I am not adding to anything here, because I have enough shorts and do not want to short into the hole and get hole'd.
I am looking at the IWM closely and do not like the fact that crude is strong. Junk bonds are stable an panic is at a minimum. I'm looking at $150 on the IWM for near term support. Bear in mind, we're in a new FAGbox and have built it since the beginning of the year. It's very important we hold this level, otherwise it's very possible we will see a trend reversal and complete fucking of markets.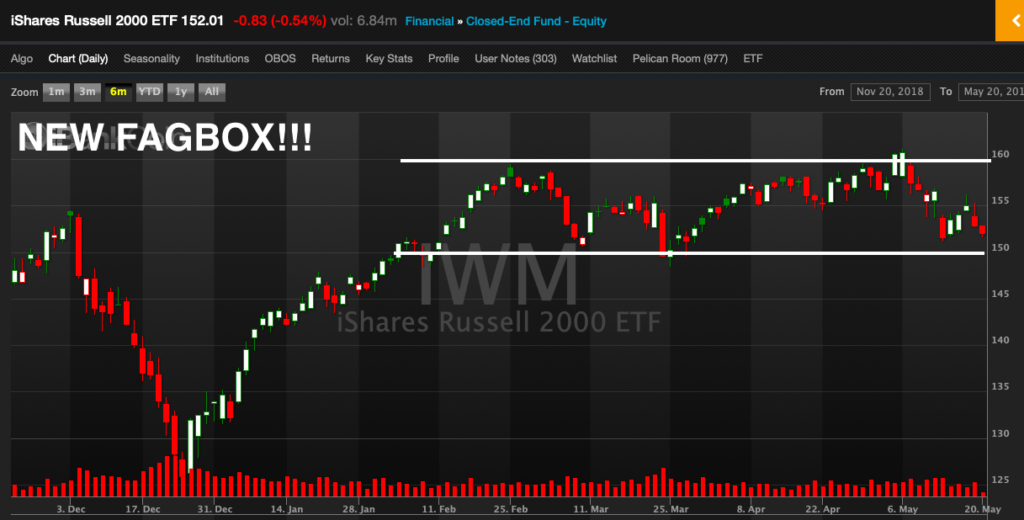 If you enjoy the content at iBankCoin, please follow us on Twitter