Some of you have gone wayward this evening, after gazing into your computer screens and bearing witness to Dow futures down 150. These same people have given up drink for drugs, in the name of avoiding hangovers and calories, and dare stare into the mirror, with their figurine bodies, and call themselves men.
It doesn't matter what futures are saying tonight, or what the opening tick might be tomorrow morning.
Truth is, I just wanted an excuse to talk shit. Let me tell you what I really think.
I think we're now first entering the Fagbox — the indelible situation that I forewarned you about — exclaiming 6650 on the NDX was no more or less than a foregone conclusion.
Now that we're butting up against it and attempting to defy the laws of reason, it's very likely we might fail at or around these levels, give or take 50 points from here — bechancing a grave concern led to the downside by oil stocks and the fucking barrels they came into this rally with.
My chart.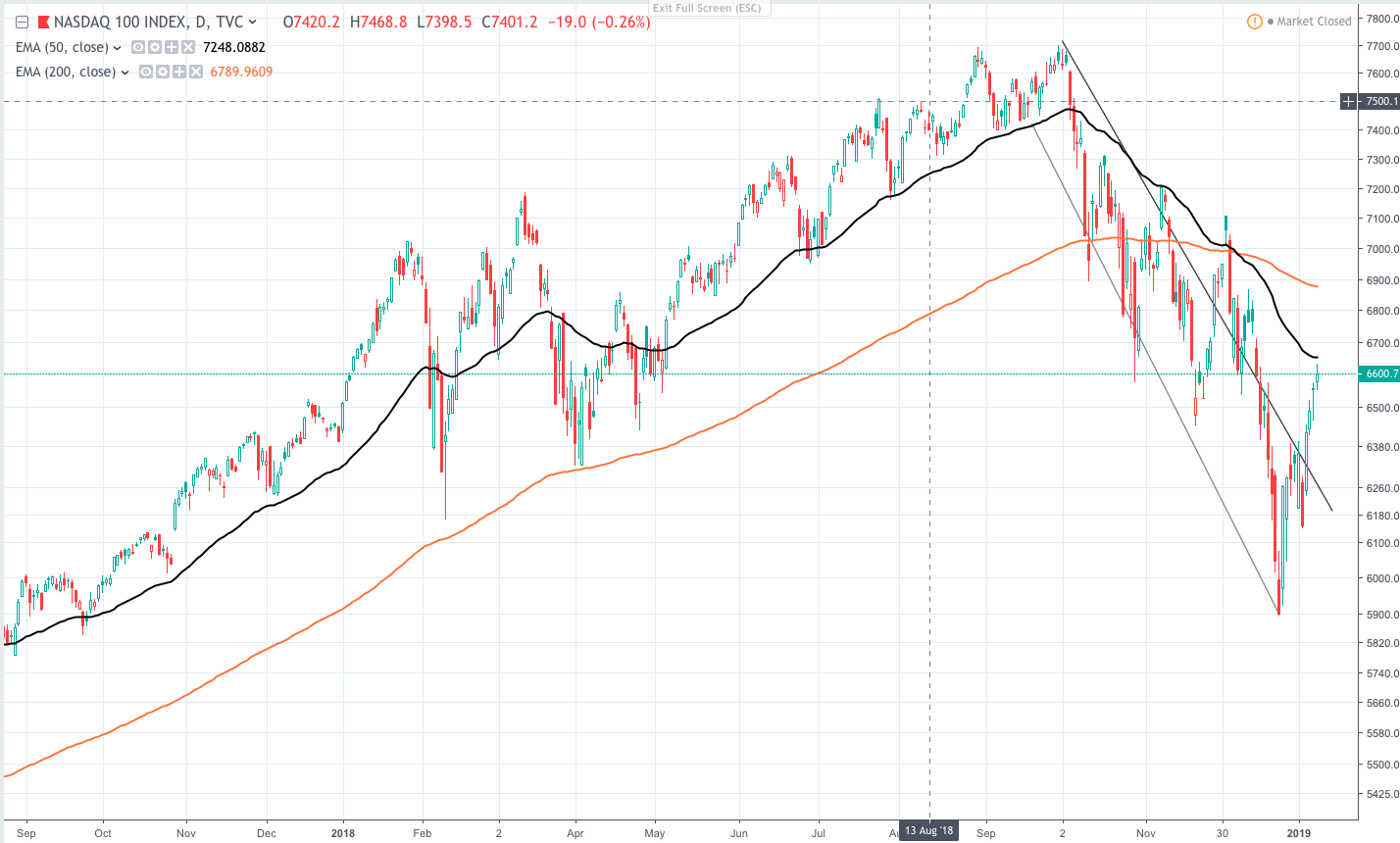 I created that chart weeks ago and haven't altered a single line on it. Bear markets are brutal affairs, cruel mistresses and dangerous bedfellows. They'll give you aids and make sure to ruin your families and cast everyone you love into the poorhouse.
Bottom line: let the rally fail before reversing course. If we're heading back lower, we'll retest the lows and there will be ample time to become DRIP Gods again.
About those PPI numbers.
Today's China PPI result showed a much sharper deceleration than expected. Nomura's Lu Ting sees further evidence that the economy is slowing"at a worrying pace."https://t.co/w8TVbZ9Jgu pic.twitter.com/jfe6pi9AgC

— Jeff Black (@Jeffrey_Black) January 10, 2019
If you enjoy the content at iBankCoin, please follow us on Twitter