US treasuries are attractive here, especially for safe haven status. This could be a point of true breakout or perhaps the top of the channel. Give then low volatility of bonds, I don't think this is a very risk trade.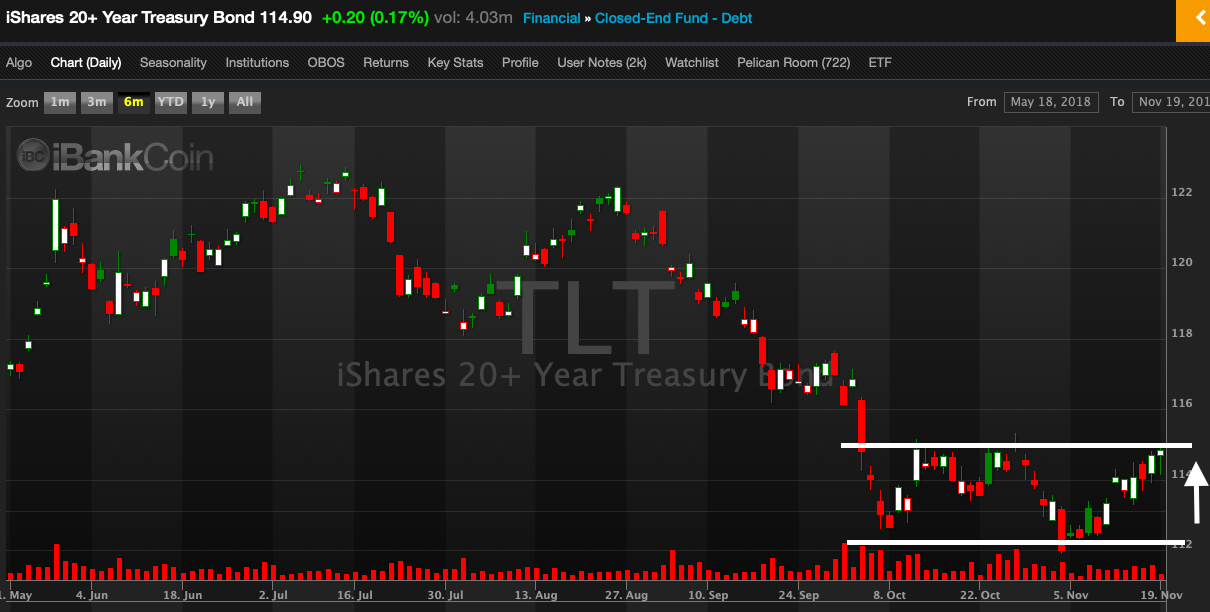 Much of my "bearishness" is admittedly emotional — but the data is definitely driving my bias. I am still 100% long in the quant and that is 75% of my money. I only have GLD/TLT in a 10% weighting, as a sort of hedge. If markets ran higher by a thousand tomorrow, I'd be a big winner there and possibly a nothing burger in my trading account.
For my tactical account, I am 85% cash, 10% long TMF and that's all. I'd prefer to buy into a healthier tape.
If you enjoy the content at iBankCoin, please follow us on Twitter