I've long advocated for lower rates — due to the lack of inflation. But there's another dynamic at play here, one that supersedes traditional laws of economics and it has to do with the Federal Reserve unwinding its balance sheet.
As you know, the Fed is in the process of unwinding its $4.5 trillion balance sheet, albeit slowly. But we're going from increasing money supply from ~$50b+ per month to negative, accelerating rapidly by October of this year. This is bound to have a profound affect on markets, in ways that I am unsure — at this present time.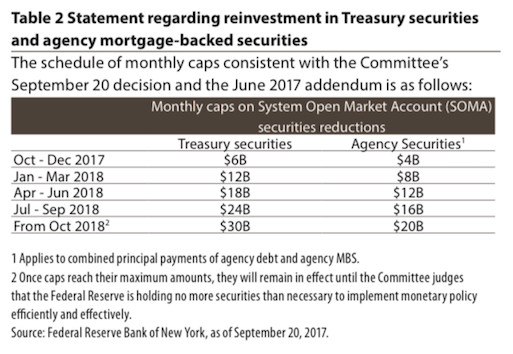 The Fed's plan is to unwind its balance sheet over a period of 4-6 years, hardly reasonable considering there might be a recession or two along the way. No?
I often taken contrarian bets, but in this case I am going with the herd, following the sheeple to fade treasuries — 3X mind you, buying TMV here.
Also, watch GE for sport. The lower their share prices goes, the more dastardly their $31 billion underfunded pension becomes. It's like a negative feedback loop that worsens with every tick lower for the stock.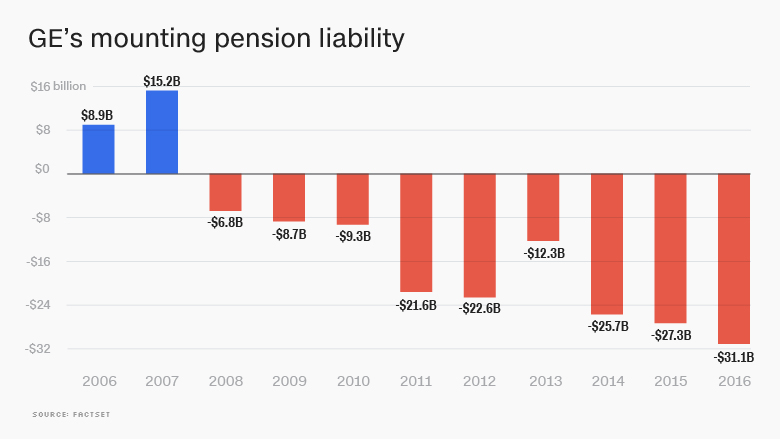 Shares of GE are down a staggering 50% over the past year. Jeff Immelt REKT.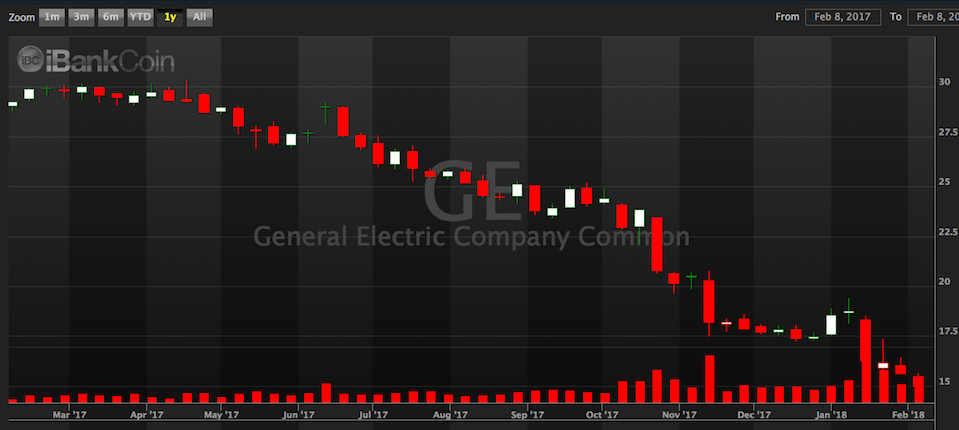 The Dow is off by 123, not really a big deal. I wouldn't be surprised to see it down 500 or up 300.
If you enjoy the content at iBankCoin, please follow us on Twitter