An article from several months ago…
You may have heard how the finance industry is looking to take advantage of blockchain technology beyond peer-to-peer money transfers. Today we have a story that fits into that narrative, with a group of banks led by Credit Suisse inching closer to launching a blockchain-based platform to offer loans.

Speaking to the finance magazine EuroMoney, Emmanuel Aidoo, Credit Suisse's head of blockchain efforts, said that syndicated loan trial — which began last fall — is moving ahead.

"We are working to put a few dozen smaller loan transactions, where we or other participating banks are the agent, onto a distributed ledger platform using smart contracts in production next year," he said.

The concept

The test envisions a syndicated loan market in which multiple lenders pool their capital for individual borrowers. The group hopes the blockchain technology can reduce barriers between counterparts, reducing both time and cost in making the necessary capital available.

Also, using smart contracts will reduce turnaround times to eventually increase the market's appeal to both lenders and investors, according to Aidoo.

"Many investors, including mutual funds and institutional asset managers, might be attracted to loans that are senior to bonds in the capital structure, but they are put off by how long loan trades take to settle," he added.

Second phase of testing has been completed

The second phase of testing has been completed in March. Among the banks that were included as participants, we find such giants as Barclays, BBVA, Danske Bank, LSTA, Royal Bank of Scotland, Scotiabank, Societe Generale, State Street Corporation, TenDelta LLC, U.S. Bank and Wells Fargo.

On the buy-side there were AllianceBernstein, Eaton Vance Management, KKR, and Oak Hill Advisors.

Distributed ledger startup R3's research outfit managed the test, while the system was developed by Synaps, a joint venture backed by blockchain startup Symbiont and Ipreo — the latter of which is co-owned by Goldman Sachs and private equity giant Blackstone.
Did someone say Oak Hill Advisors?
Someone dropped the ticker in The Pelican Room at Exodus, so I went long.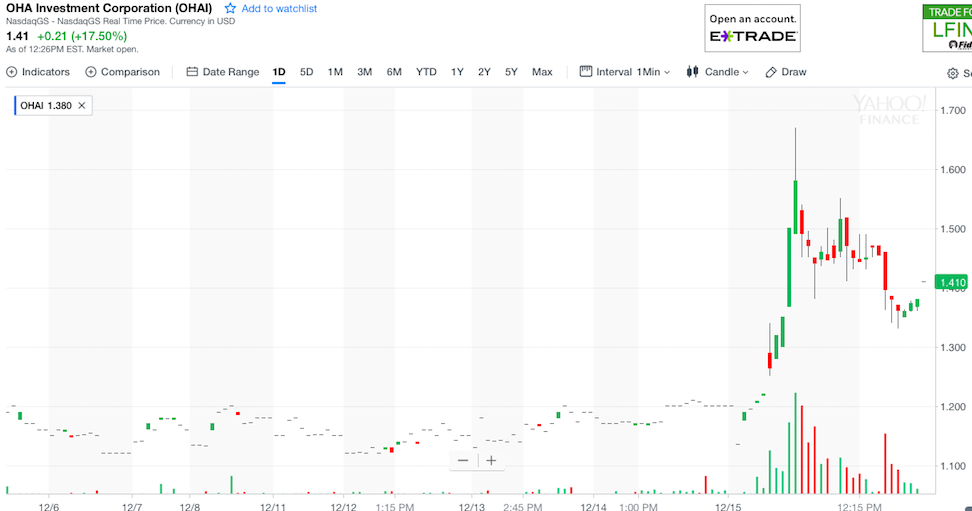 Why the heck not?
If you enjoy the content at iBankCoin, please follow us on Twitter