They make lasers for the pistol hot OLED market, which is now enjoying the comforts of having Apple as a brand new customer. This new demand is causing major disruptions in the demand/supply dichotomy, prompting massive investment in the field, building new factories in an effort to ramp up supply.
You can see it in the shares of OLED and UCTT. But COHR is rarely discussed — because of the esoteric nature of their business.
Pray tell, what is your excuse for not including COHR in your portfolio of long term holdings?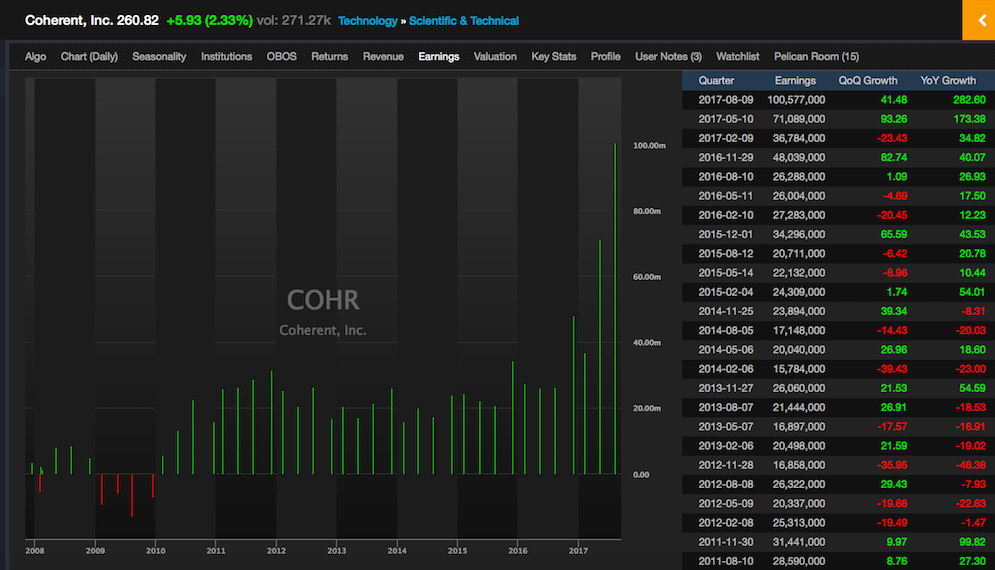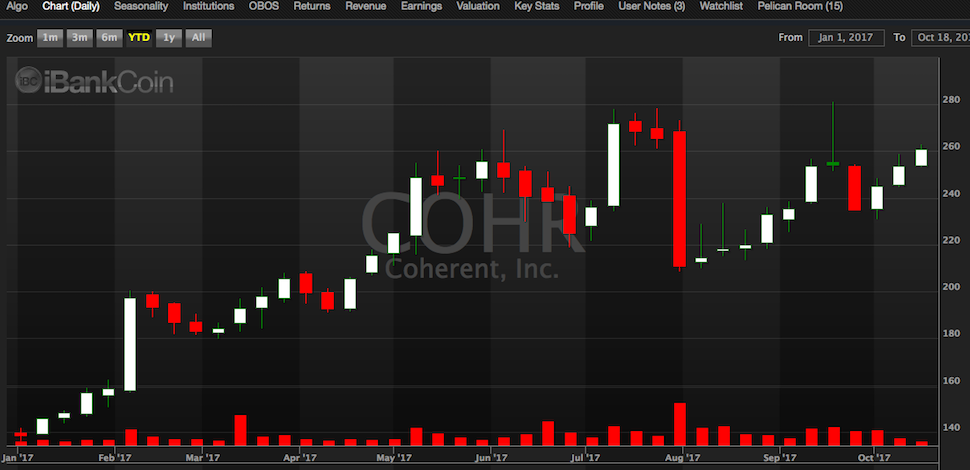 If you enjoy the content at iBankCoin, please follow us on Twitter