With the tech industry moving away from LCD displays to OLED, suppliers are in the crunch. The new Apple X boasts an OLED display, 'cutting edge' horseshit — but it widely rumored to be scrambling to find a sufficient amount of supply to reach their demand — which has resulted in a boom for OLED stocks.
This from USA Today, today:
Apple's iPhone X boasts a cutting-edge screen bursting with crisp, bright images, the sort of eye-popping technology that gets consumers to line up to spend $1,000 or moreon the device.

But that line will be long and slow: Apple won't start shipping the redesigned phone until Nov. 3, more than seven weeks after it was unfurled Tuesday.

The reason is as crystal clear as iPhone X's new OLED screen. OLED manufacturers can't build the screens fast enough as they increasingly pop up on smartphones, high-definition TVs, watches, virtual reality headsets and other gizmos. It's an issue that not only is dogging Apple, costing it billions of dollars in short-term sales, but has tripped up Samsung, HTC and Google, too.

"It's an industry issue," says Ben Wood, an analyst at CCS Insight, a research firm headquartered in London. "There is a lack of manufacturing capacity for OLED and a lower yield of screens that meet (quality) standards."

Apple declined comment on OLED delays.
Both Samsung and LG are investing up to $20 billion on OLED production to meet demand. It has gotten so bad, thanks to Apple, that smaller companies are being forced to switch back to LCD because Samsung is busy servicing Apple's needs first.
Doing a cursory search inside Exodus, I found only a handful of OLED plays, one of which I am unfamiliar with.
This one is obvious, OLED, a major supplier to Samsung. I just bought some today. I realize I'm a little late to the party. But in reality, the party is just beginning.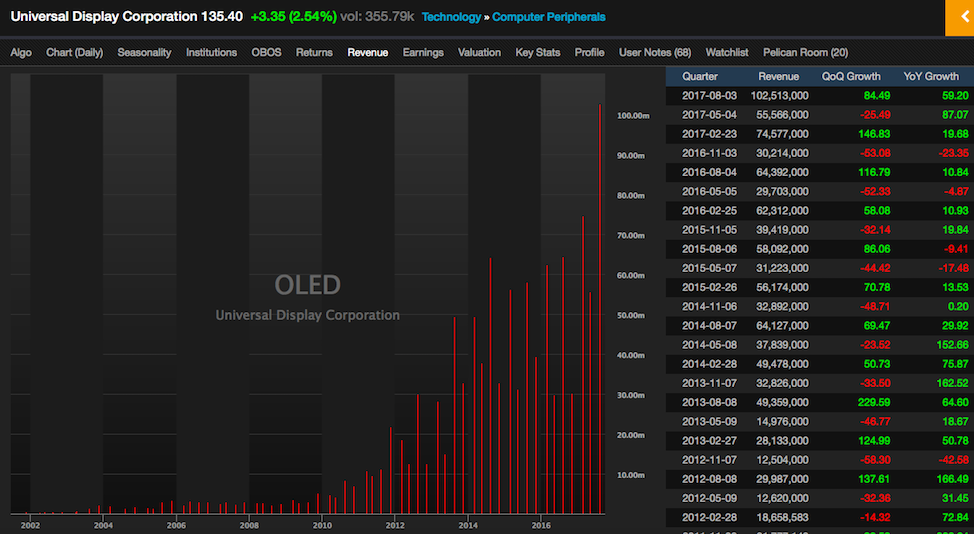 Another play is LPL (LG) and the one I am least familiar with is EMAN. With zero revenue ramp, I am reticent about buying that one. Another small cap one is KOPN.
Another OLED play, one that isn't obvious to those just chomping charts all day (because this requires reading) is UCTT. They attribute a large part of their recent success and margins ramp due to their contract manufacturing for OLED. Another OLED fab is ORBK and has been ramping daily. Get with the program.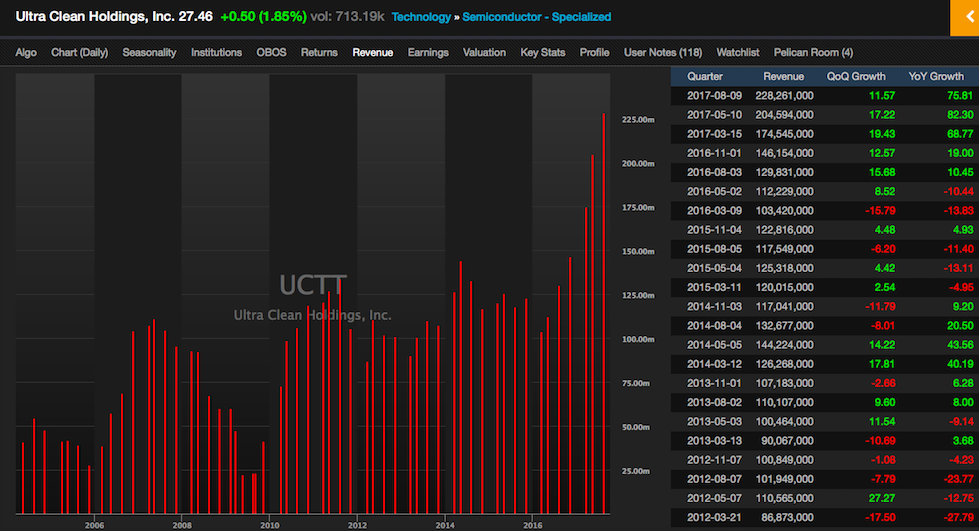 As an aside, I bought Chinese wafer foundry SMI today — because I could.
Wait, there's more.
These guys supply the lasers to the manufacturers who make OLEDs. What?! Stop the presses. COHR is a fucking maniacal beast.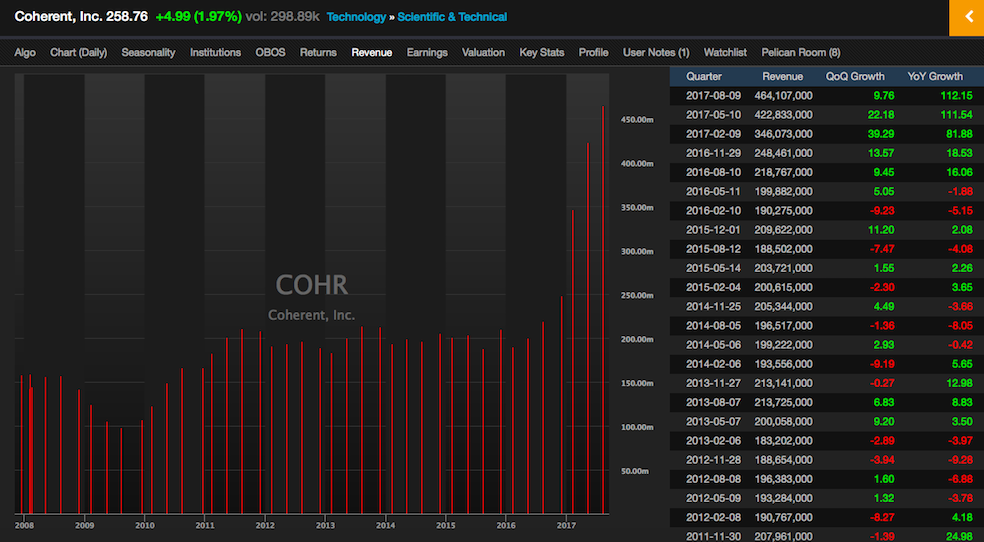 If you enjoy the content at iBankCoin, please follow us on Twitter