It was a grande day of abject rapery and fuckery abounds. The fag heavy NASDAQ shed exactly 100 points today, led by a barrage of cocaine addicted hedge fund managers preparing for a pleasant season of 'summering' at their usual locales.
These were the biggest losers in tech land today.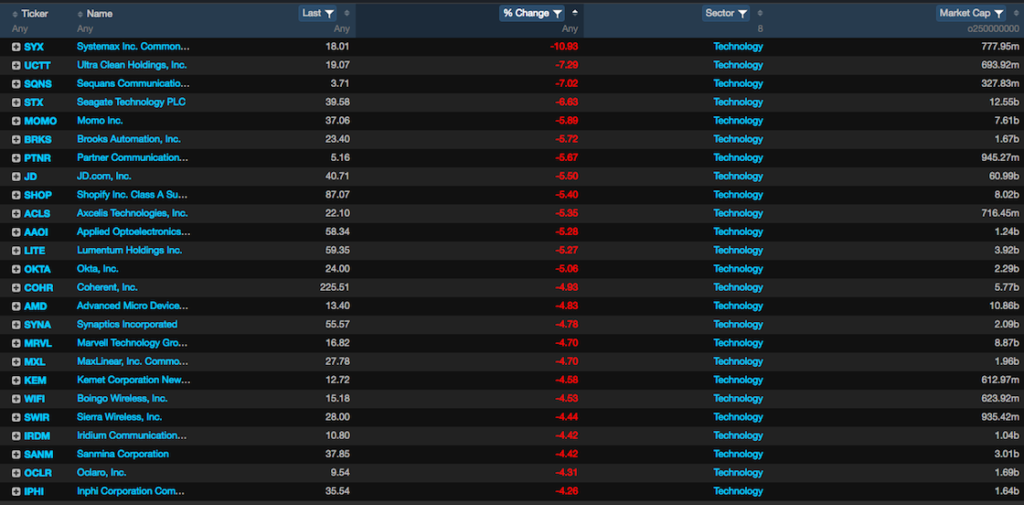 As for me, I gallantly trotted forward to the tune of +0.38% — thanks to a strategy of impeccable proportions. I'm broadly diversified amidst the very best small capped stocks — many of which enjoyed gains today. I wouldn't look into today's tech drama all that much, especially since most of them are still up over the past 2 weeks.
Betting on retailers, oils and banks doesn't sound like good advice for the long summer months. Perhaps many of you would be better suited in a larger cash position, playing the Exodus mean reversion calls in the near term? With 20% of my assets in cash, I eagerly await for more of the same bloodshed tomorrow.
If you enjoy the content at iBankCoin, please follow us on Twitter