I'll always have stocks. For as long as I live, in some form or another, I'll offer my advice on the markets. It's my speciality. But I'll never be able to relive these times of political craziness, bearing witness to top level morons attempt to conduct a bloodless coup, only to get foiled over and over again by the internet.
But I am trading again. "The Fly" is back at the turret, firing high caliber weapon systems into your grass hut. My nuclear holocaust strategy turned out to be a supreme winner — with shares of $UEC higher by 60% ($1.04 basis) since I bought it a fortnight ago.
Naturally, this wasn't an accident or a fortunate turn of luck by happenstance, but by design.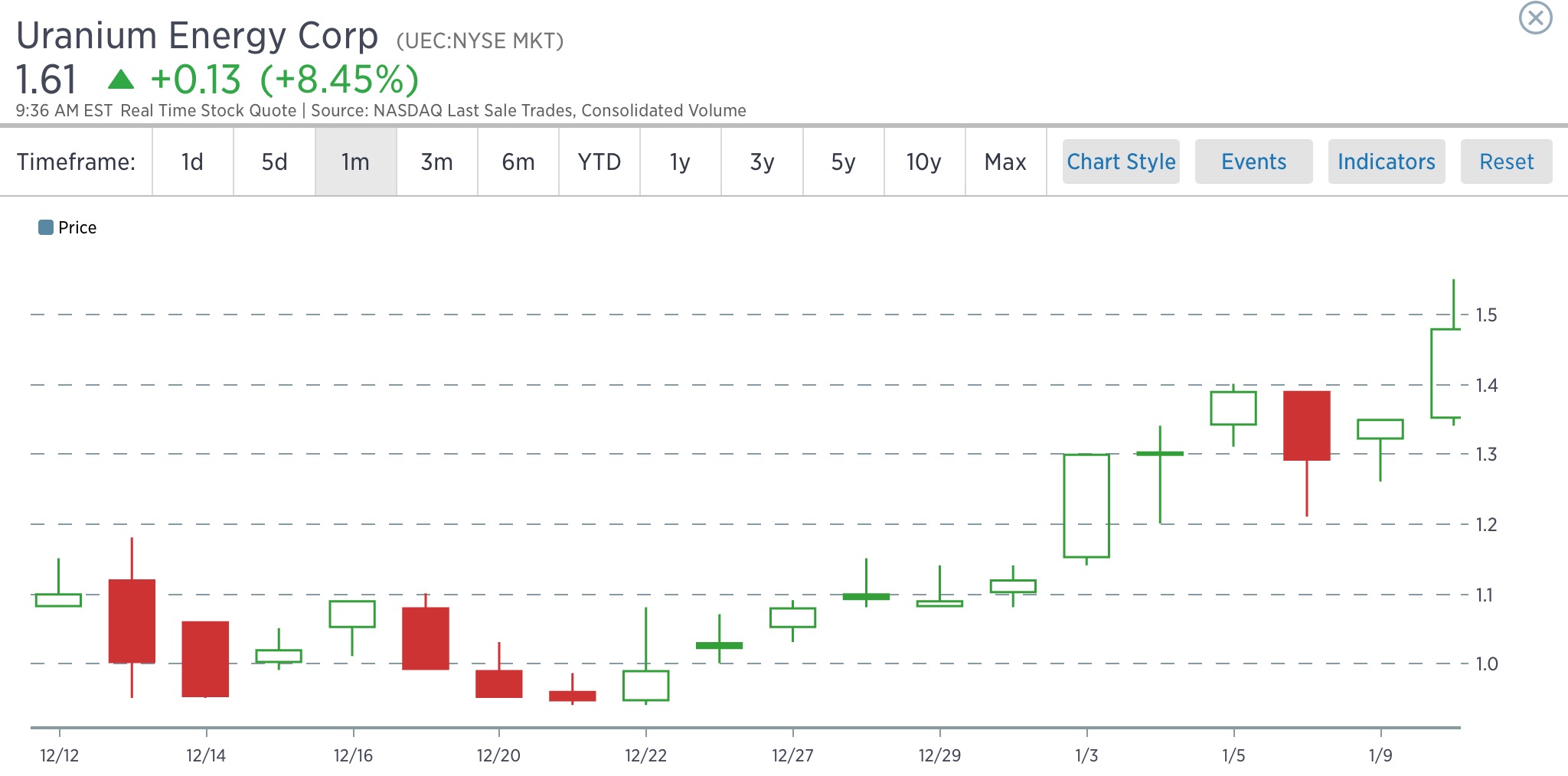 In case you didn't know, I'm long $URG too, another dice roll uranium play.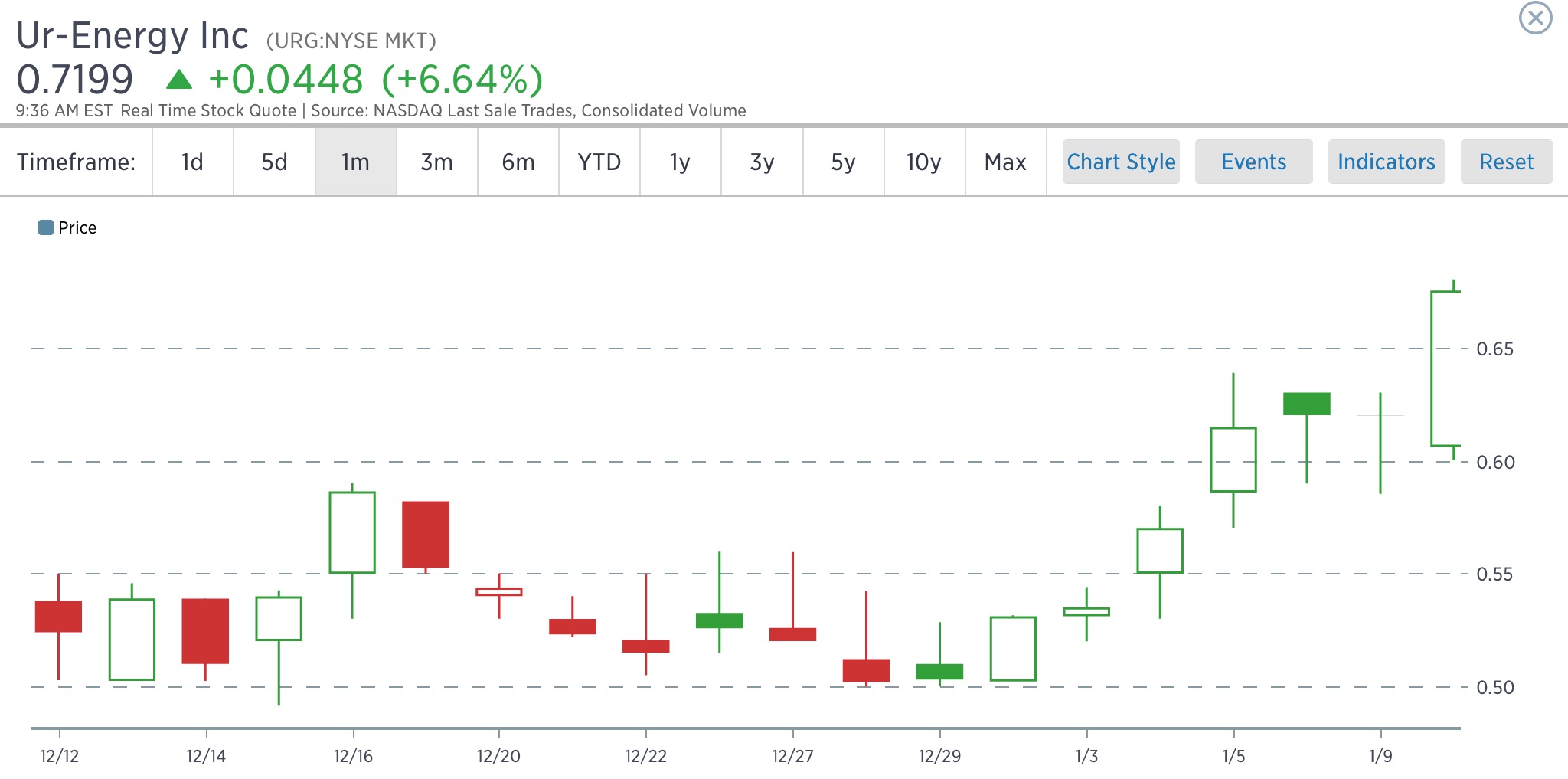 Look, Kazakhstan is the dominant player in the U3O8 industry and they announced they're cutting supply by 10%. Couple this with the fact that Trump wants to build a nuke plant on every street corner and you have the recipe for a very strong and long rally off severe lows.
We've talked about it in Exodus' Pelican Room.
What are you waiting for? Join us and behold the resurrection of Le Fly, a man destined for supreme greatness in both trading and offensive wars for the purposes of acquiring more clay.
My full portfolio is listed inside, in addition to real time trade alerts and all of the other bells and whistles that makes Exodus top dog in the market intelligence space, designed for independent traders and advisors.
Sales pitch over.
If you enjoy the content at iBankCoin, please follow us on Twitter