The day rates for the most popular large dry bulk vessels, capesizes, soared by more than 10% overnight — which is now fueling the speculative fires in the bulkers this morning.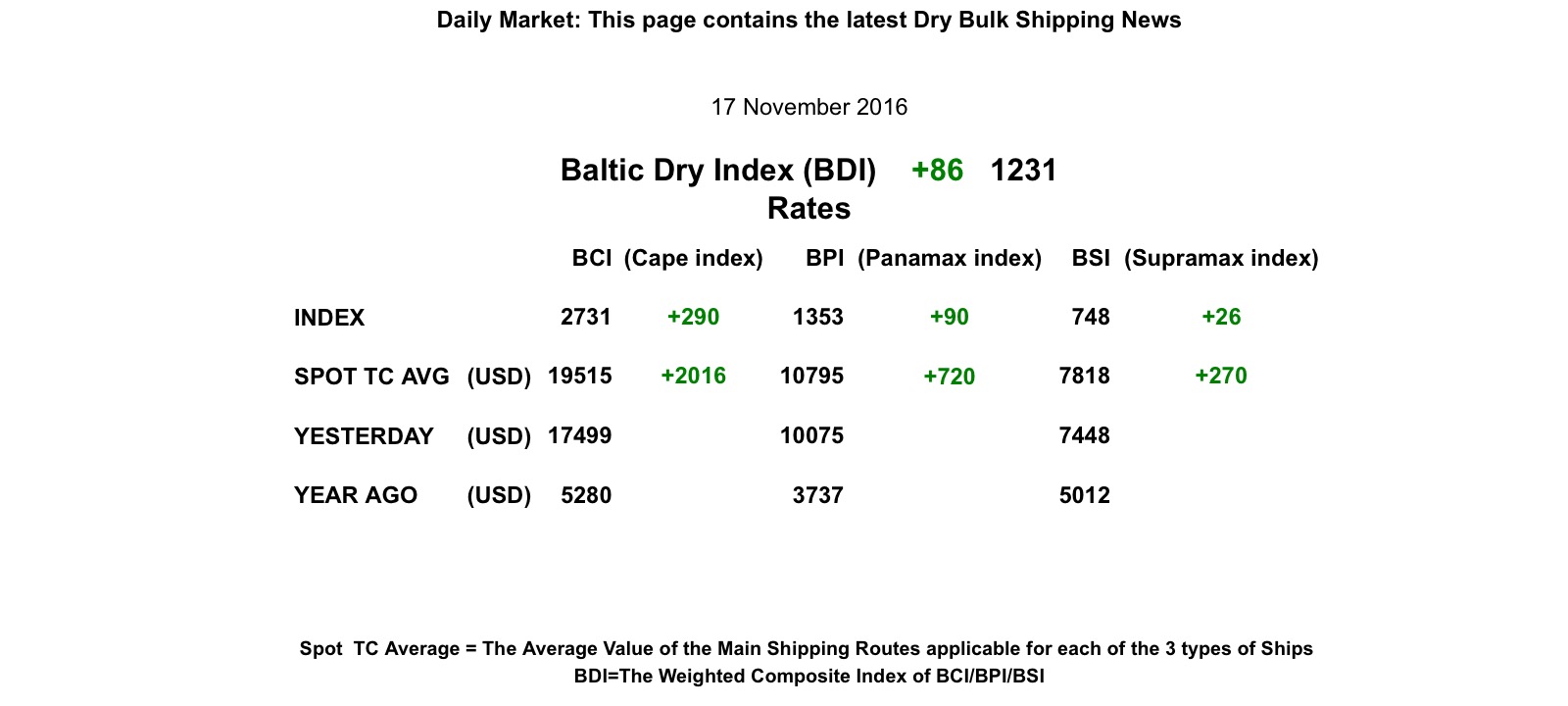 One of particular interest is DCIX. They just reported abysmal earnings and the stock is ripping higher because of it. The stock has lifted from $2 to $16 over the past five days.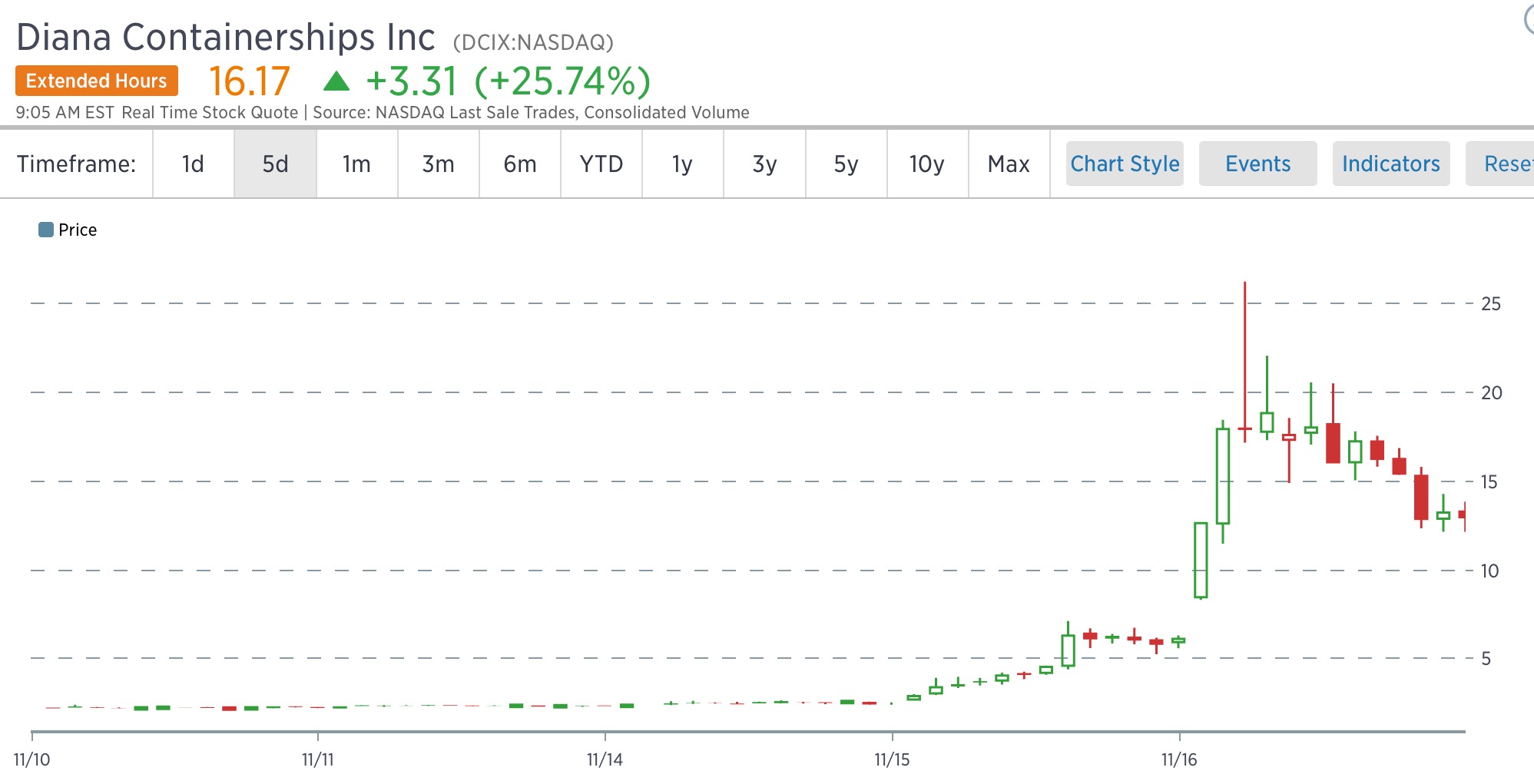 Reports Q3 (Sep) loss of $13.84 per share, includes charges, may not be comparable to the single analyst estimate of ($0.78); revenues fell 50.3% year/year to $8 mln vs the $8.1 mln single analyst estimate

The loss for the third quarter of 2016 was mainly the result of $118.9 million of impairment charges for seven of the co's vessels, without which the result for the quarter would have been a net loss of $7.9 million

Time charter revenues, net of prepaid charter revenue amortization, were $8.0 million for the third quarter of 2016, compared to $16.1 million for the same period of 2015, mainly due to reduced employment opportunities and time charter rates
Time charter equivalent (TCE) rate was $5,977/day in the quarter, well below last year's quarter of $12,654/day
Meanwhile, daily vessel operating expenses for the quarter were $6,620/day vs. last year's quarter of $7,314/day
Via Exodus, here's the full list of shippers. Below them are the tankers, in the event this idiocy spreads to that disheveled sector too.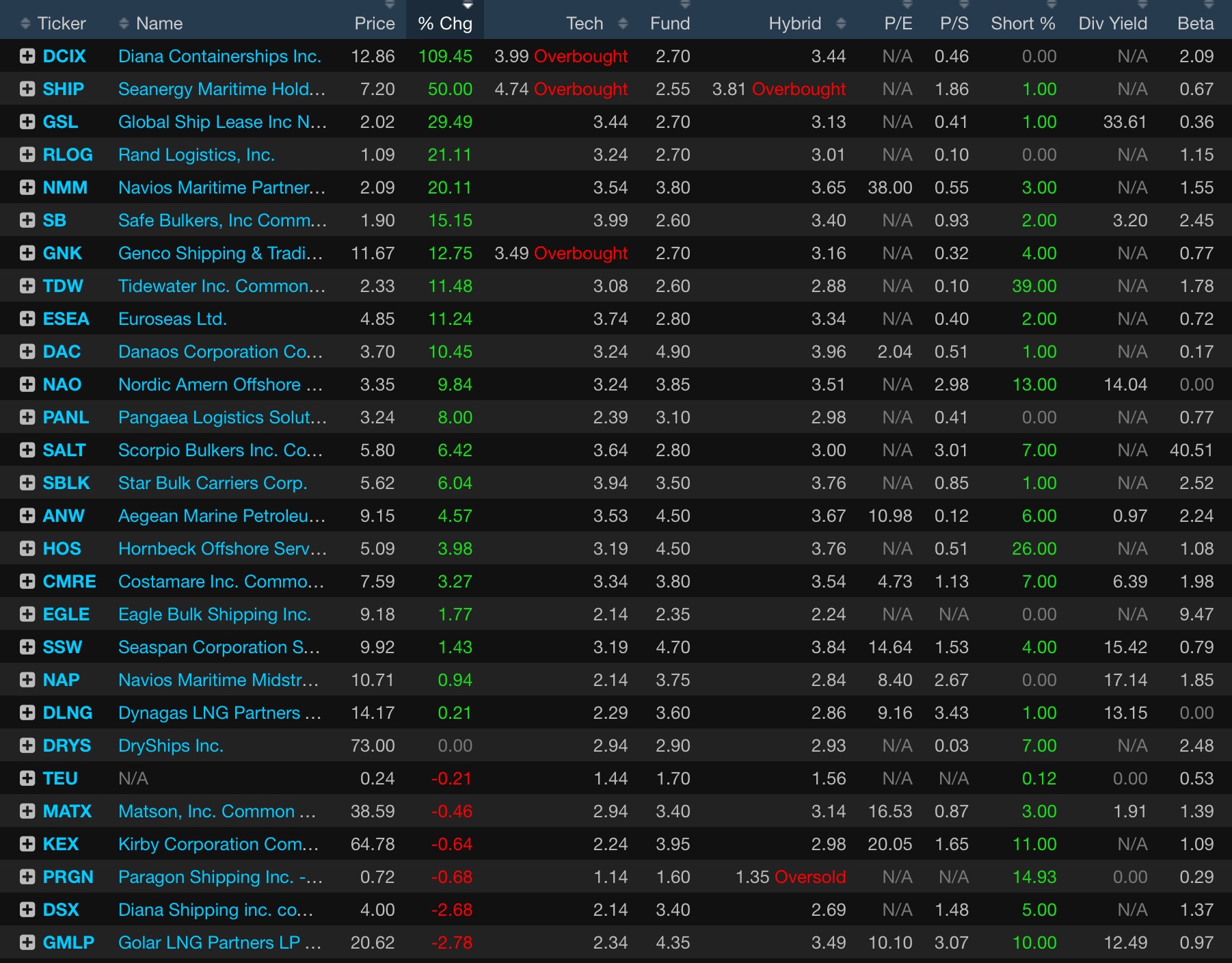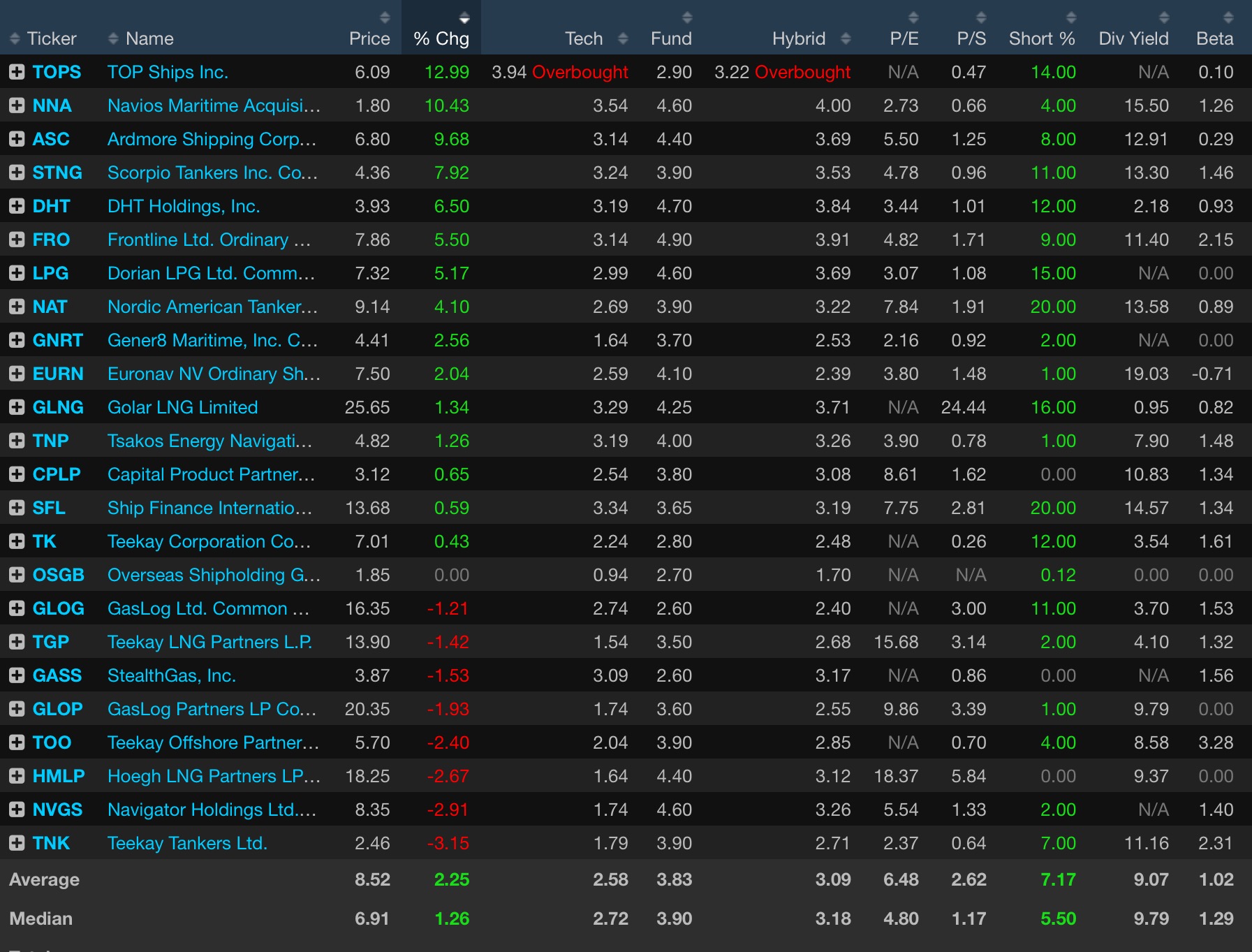 If you enjoy the content at iBankCoin, please follow us on Twitter