I know you peopole will think I have a vested interest in promoting StockTwits. I do not. My relationship with them is collegial, tenuous at times, often incidiery towards my person. A few weeks ago, I was accused by someone there of calling him a catamite. I'd never do such a thing. Shame on you for saying that to me.
I recall meeting H. Lindzon at some dump NYC hotel with his smarter partner, Soren Macbeth, pitch the idesa of StockTwits and the lunatic 'cash tag' concept via Twitter. This had to be 2008, before the site had launched. At first, I thought the idea was lunacy. Who'd want to corral stock traders and clean up after them? Little did I know, Howard and Soren were about to change the finance world with StockTwits.
When I was starting out in the business, the internet was new, so most feedback and rumors were faxed to me via Jag Notes every morning. Then there was the office water cooler, literally. After the internet got popular, the Yahoo message boards was the shit. But Yahoo fucked that up, allowing it to turn into a cesspool filled with spam giving shit heads.
Today we have StockTwits. I use the product every day and find it invaluable. Do I hate it sometimes and want to kill every person on it?
Absolutely. But that's finance, filled with gurus and assholes. The true value in ST is the trending page.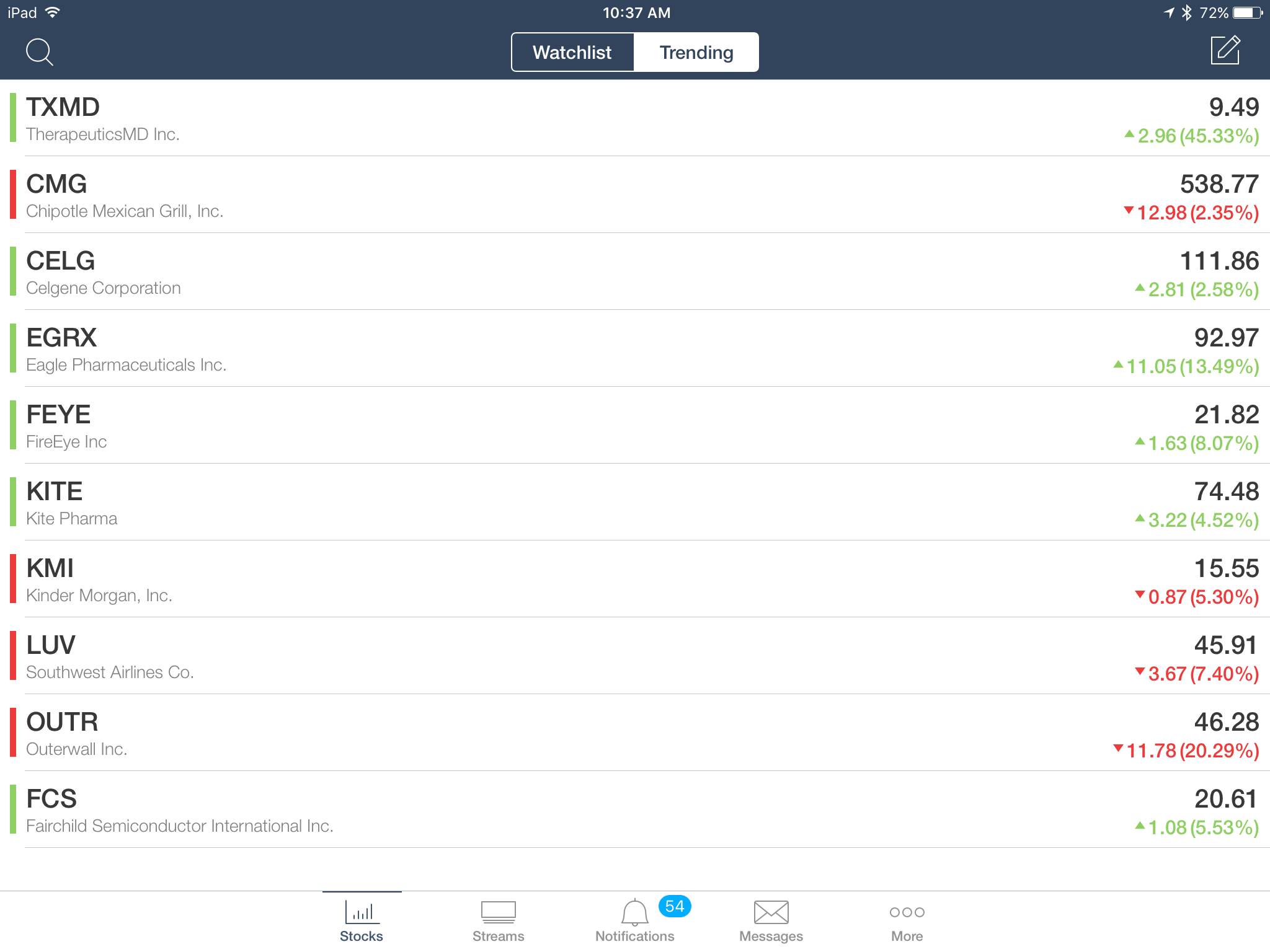 This page produces the most talked about stocks in their giant ecosystem (more on that later), which I find to be great for gleaning news items as to why XYZ is lower or higher.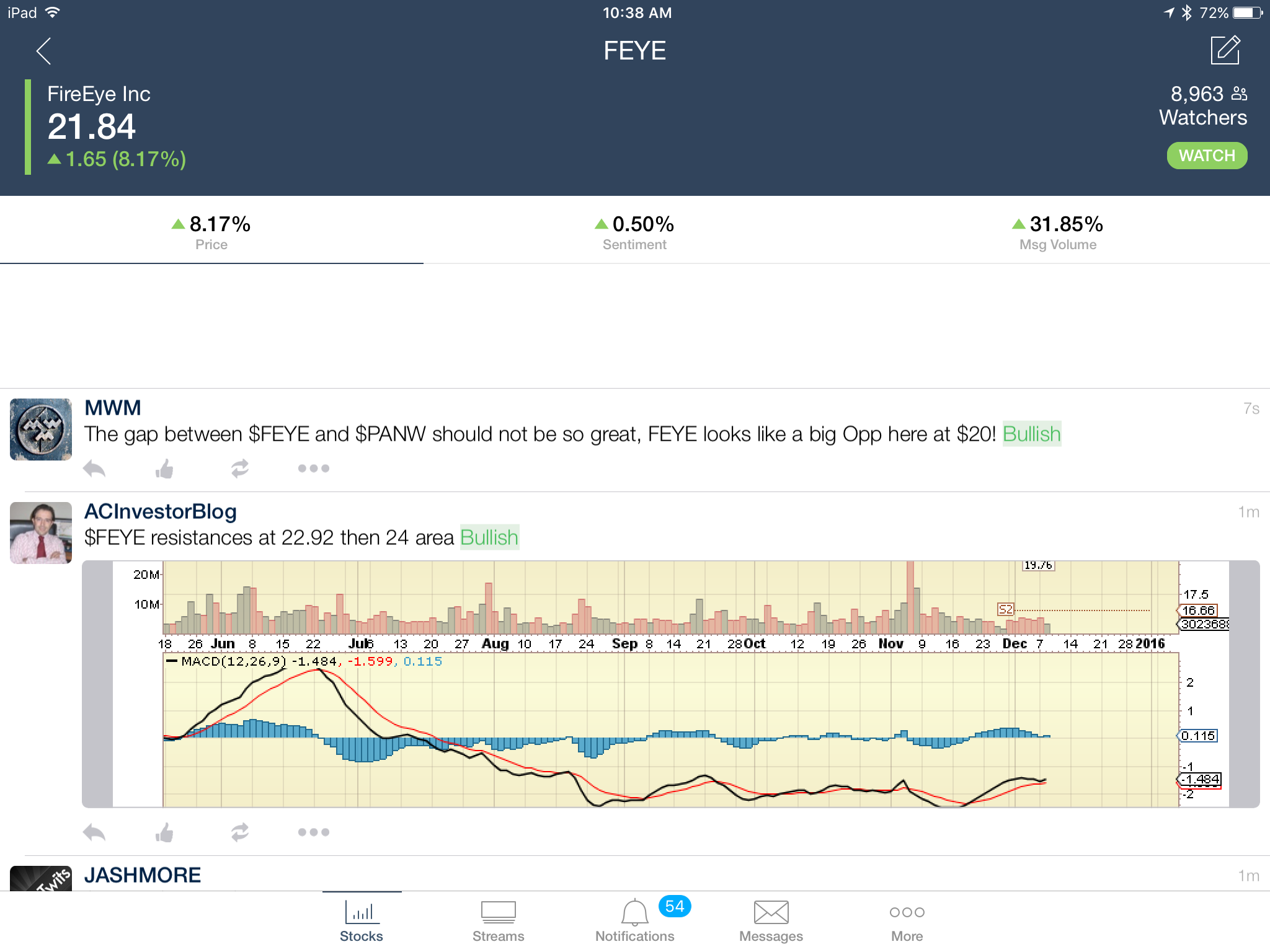 I once pitched H. Lindzon to include a StockTwits in house news feed for the most actives, doing quick video takes on why a stock was moving. The project died after Howard saw a mosquito on the wall, distracting him and causing him to forget we ever had the conversation.
As per the StockTwits staff, the site is growing pretty fast, jumping to 1.3 mill unique views per mo from 600k in 2013. They also generate about 1.5 messages per month.
It's like a human ticker tape of information. Sometimes you have to be patient and comb through the nonsense; but it's a great resource for traders.
(cue the I HATE STOCKTWITS comments in 5,4,3,2…)
If you enjoy the content at iBankCoin, please follow us on Twitter