Shares of WYNN are down 60% for the year, thanks to the Chinese ruining gambling in Macau. Not having the powers of fortune telling, Steve Wynn had focused all of his companies resources on Macau, building a giant casino and praying to the Chinese gods that the communists would let him win.
Well guess what Steve? They didn't let you win.
Macau used to represent 70% of the companies revenues, now just 25%. Essentially, Steve fucked up on a gargantuan scale. Sales and earnings have plummeted in recent quarters, alongside share price. But even with sales dropping 25% YOY, the price sales ratio of WYNN is at its lowest level since the 2008 crisis, just 1.5x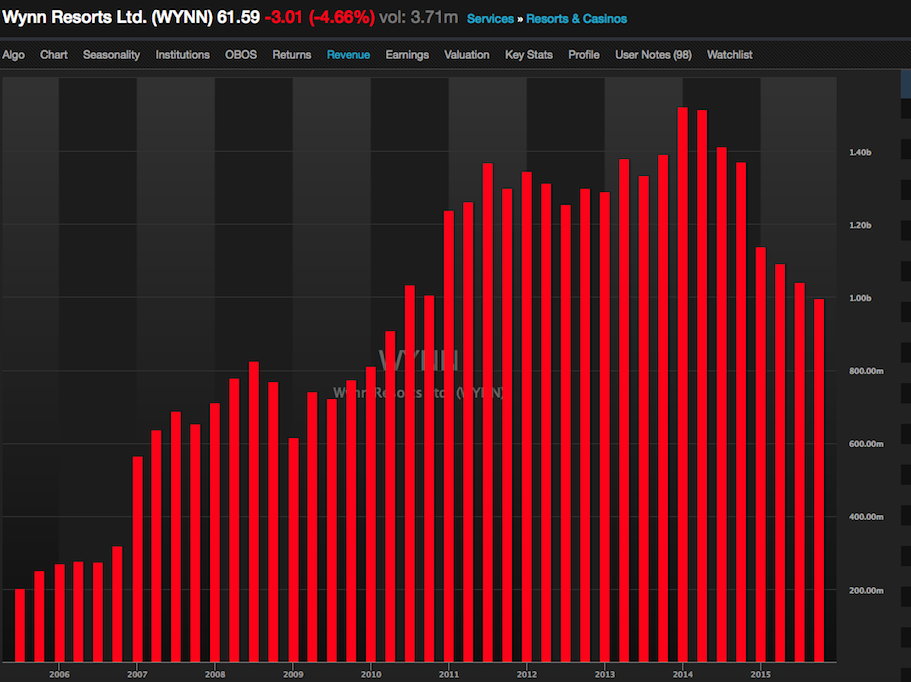 News just hit the tape that Steve Wynn stepped up to the plate and bought 1,003,977 shares in the open market, increasing his stake to 11,070,000. This is a significant and bold statement by the old school CEO.
Shares are up $6 or 10% in after hours trade.
If you enjoy the content at iBankCoin, please follow us on Twitter