Running through my two (2) screens this morning, I happened upon a very interesting looking volume void prospect: Meredith Corporation (MDP).
After all, everyone knows, nothing says growth and momentum like periodical publishers!  Nevertheless, this stock has nice fundamentals (via The PPT)  a beeeeutiful looking low volume region directly ahead: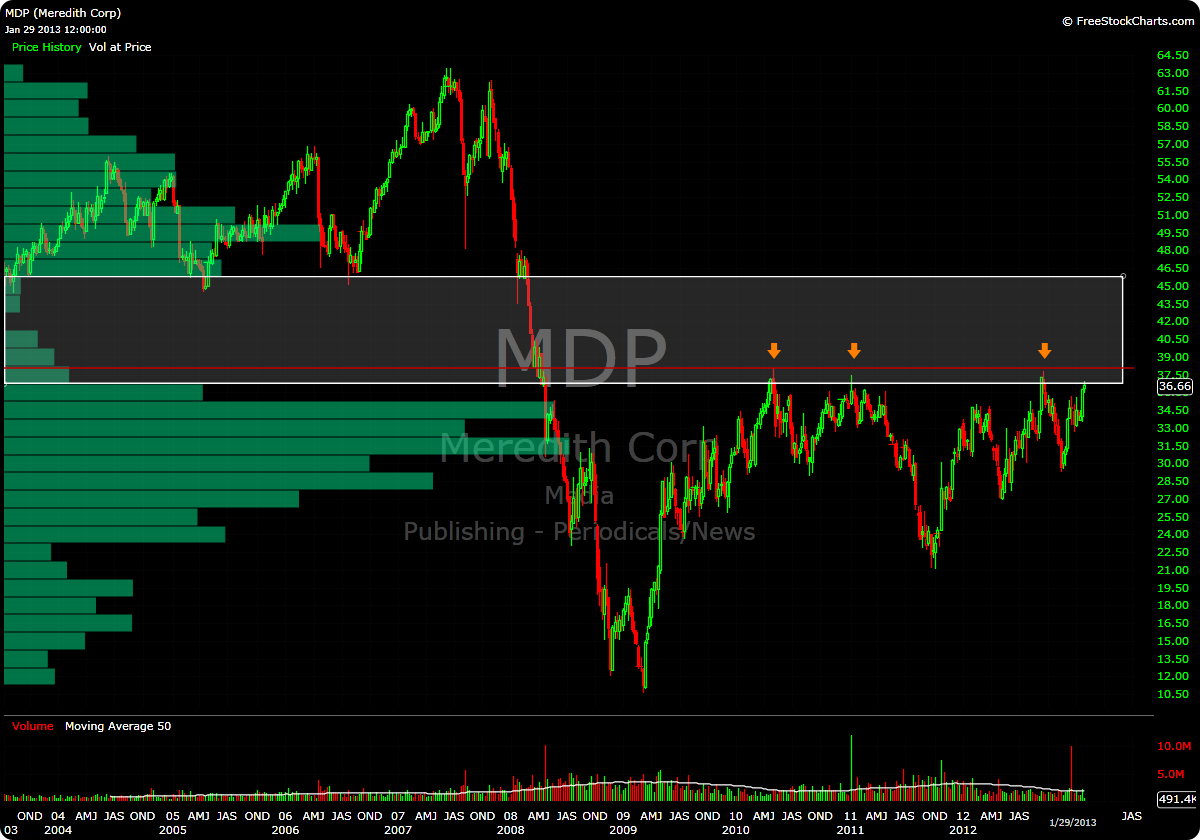 I am currently monitoring the stock for a break of 38.10.  This price also coincides with the previous attempts to enter the void since 2010, as identified by the orange arrows.
-EM