Remember this post from a mere 10 days ago?
I'm sure many of you Apple fanboys out there were thinking: "LOL!!  OMG!? WTF!!1! This assclown is using historical volume analysis to warn me that the greatest stock ever known to man could plummet almost 80 points in short time??  LOLZ!?!! #TEAMAAPLFTW"
Full disclosure: I have an iPhone, iPod and iPad mini.
Let's take a look at that same chart of AAPL updated through the $50 BILLION massacre that is taking place this morning.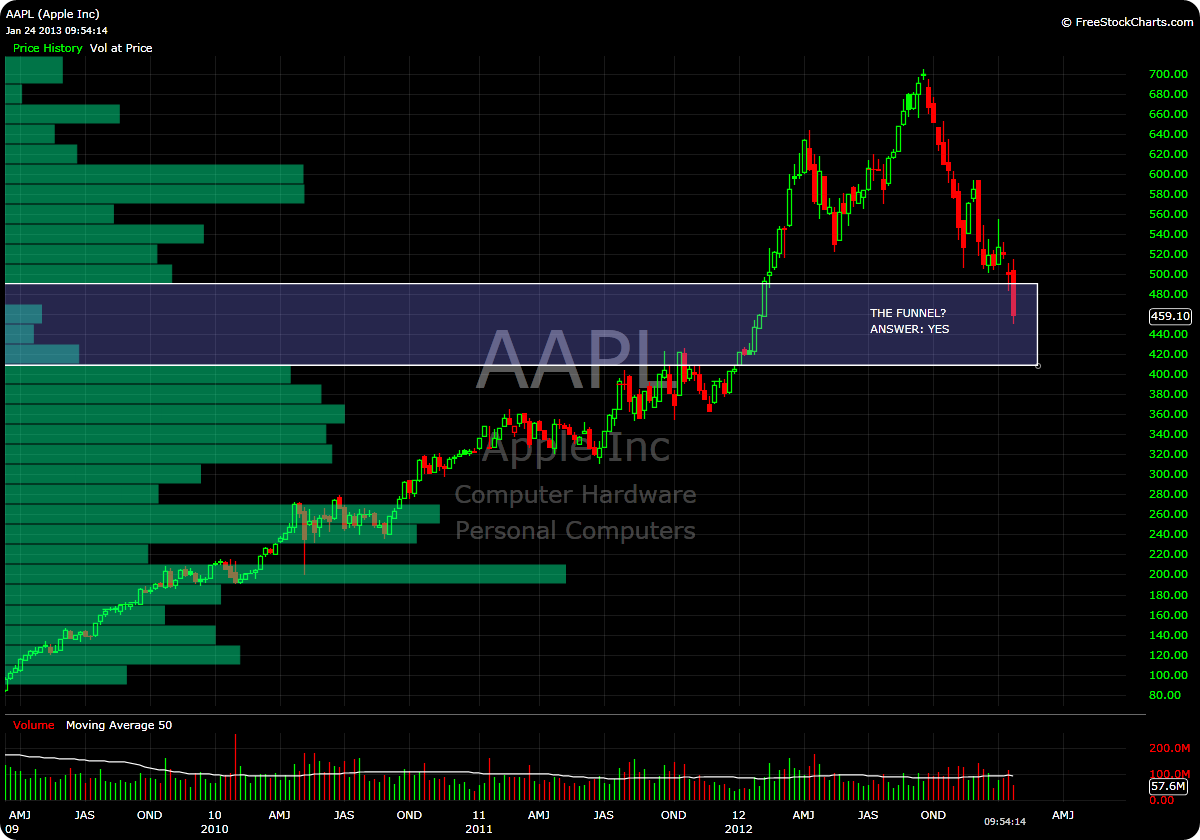 The well publicized drubbing that HLF received following Bill Ackman's attempted sadistic advances bounced right where the stock went from a low volume node to a high volume node.  Based on my prior analysis of AAPL and, if I were short, I would look to cover around 430.  There is ample support in that region in the form of the historical volume profile and prior resistance from late 2011.
If you are long and/or planning on adding/starting a position, I (obviously) would make plans to see the stock retreat to this general area, and begin formulating a plan in the event price does get to this point.  It could present a decent buying opportunity.
-EM