Stocks are holding up pretty good considering the overnight session and short sellers find theirselves asking is it time to cover again? If we do squeeze higher, here are some names to watch, all with a high percentage of short sellers: CLICK HERE FOR CHARTS
Here are the top ranked stocks, with high shorts:

__
As far as our momentum screen inside Exodus, here are the early candidates:

__
Stocks trending on higher than normal volume today include, and the focus list this am:
Today's candidates: $TXMD $CODX $VSTM $DNR. Buy dips, sell rips pic.twitter.com/KS1YIdapu9

— Cajun ✪ (@RaginCajun) May 4, 2020

__
Same screen as above, but smaller, good for finding day-trades on the day. Members can bookmark this screen HERE.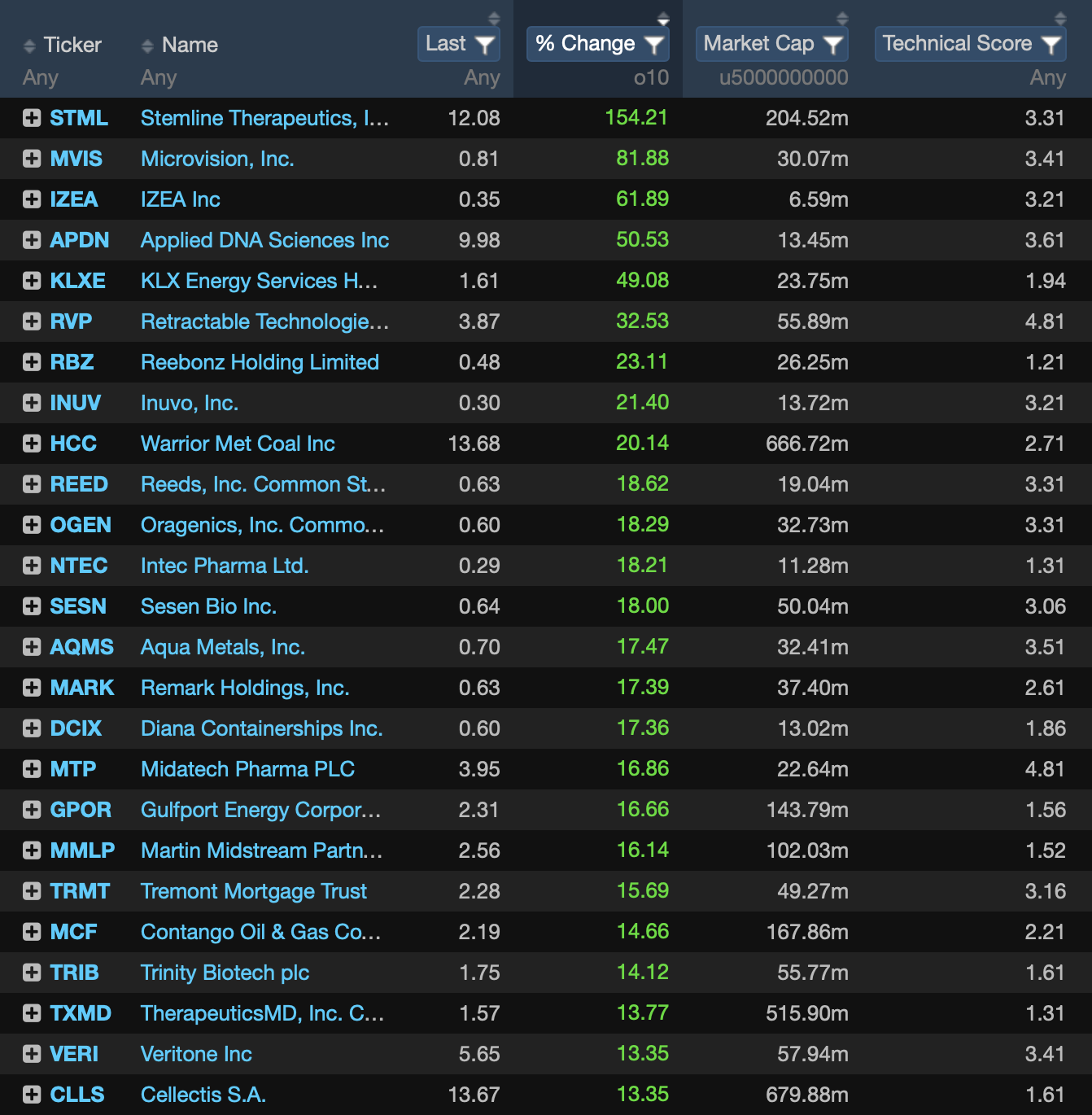 __
I'll be back later with an update on the momentum screen, which has been good for locating multi-day swings. As always make sure to follow along inside The Exodus chat room.
Comments »