Today felt like we bottomed in Bill Hwang's favorite stocks. $VIAC, $GSX, and the following names below were finally let free today, free from forced selling that you could literally feel over the past few trading sessions. $GSX provided a great trade for us early in Stocklabs to get the day started green. Check out the carnage below, courtesy of Mr. Hwang and the risk management department at Credit Suisse:





__
Other than the usual suspects above, my $TWTR buy from yesterday is off to a great start. The stock hit our VSA scanner all day today and looks poised for a date with fresh highs. Check out the daily chart below:

____
Jack Dorsey's other company, $SQ, also hit the volume scan today and looks poised to break higher (currently, no position):

__
The SPAC trade also came alive Tuesday as our Delta scan produced another high probability SPAC win. $MUDS was an easy trade from start to finish today as the acquisition holding company announced it will be merging with Topps Sports collectables. Naturally, this was an easy trade to take advantage of due to the NFT craze. It may have legs too, keep it on watch: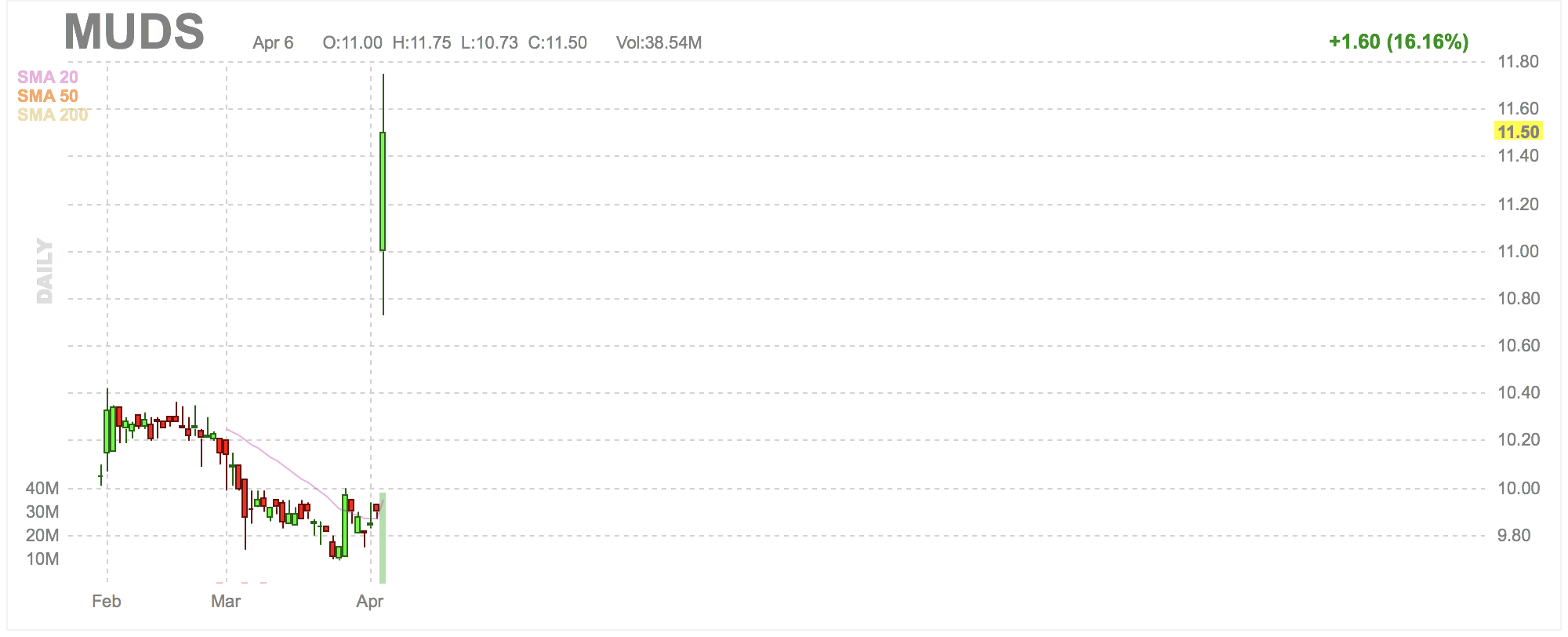 __
Tuesday's full momentum scan at the close can be found HERE.
See you guys at the open…
Comments »